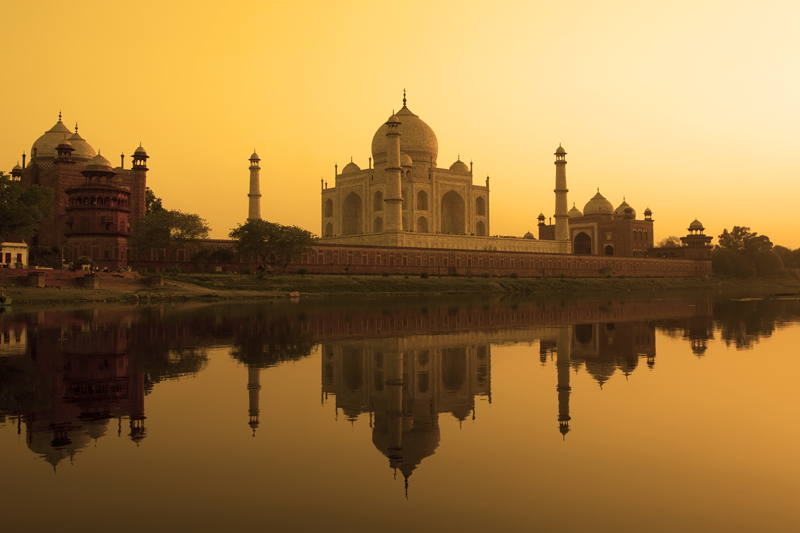 I absolutely love Thai food and one of my favorite dishes is Massaman Curry. Now this particular curry hails from Southern Thailand but has lots of strong Indian influences dating back to the ancient days of the spice trade.
Nowadays, you can buy ready made Massaman Curry paste in most large grocery stores, supermarkets and in any Thai or Asian grocery stores. But if you are a vegetarian or vegan, most of the ready made Massaman Curry products unfortunately contain both fish sauce (nam pla) or dried shrimp paste. But no need to worry - I have provided my very own vegetarian/vegan-friendly home made recipe for Massaman Curry paste. My home made recipe is also safe for those with seafood/shrimp allergies. It may not be 100% authentic Thai, but then again neither am I -- so let's just say it's my delicious Indianized version and leave it at that ☺. But if the non-vegetarian ingredients certainly are not an issue, then by all means go ahead & buy the ready made Massaman Curry paste – I know it's a huge timesaver.
If you have the time (or are so inclined) - I highly recommend using fresh whole spices, toasting them lightly in a dry skillet & then grinding them into a fine powder in a spice mill or clean coffee grinder. Then adding them to the recipe as required.
This very aromatic & flavorful curry paste can literally be added to anything such as chicken, seafood, various meats, vegetables or any combination thereof of your choosing. The Massaman Curry paste also works well with boiled eggs, paneer or extra firm tofu. The only thing you will need to adjust is the cooking times accordingly.
MASSAMAN CURRY PASTE (Indian Style)
Ingredients:
2 large shallots, sliced
4-5 large garlic cloves, roughly chopped
1" piece of roasted galangal root (or you can use regular ginger), roughly chopped
1 stalk of lemongrass, rough chop the tender stalks only (or use 2 tbsp of bottled lemongrass slices)
1 tbsp Kaffir lime zest (or use regular lime)
¼ cup toasted unsalted peanuts (ground into a fine powder, pulse in small batches with a small grinder)
5-6 dried red chilies, to taste (grind to a fine powder with a small grinder)
½ tbsp ground cumin powder
2 tsp ground coriander powder
½ tsp ground cinnamon
¼ tsp ground cardamom powder
¼ tsp ground star anise powder
pinch of ground cloves
pinch of freshly ground nutmeg
salt & pepper, to taste
METHOD:
Now the old school Thai method requires vigorous & aggressive pounding using a mortar/pestle to make the Massaman Curry paste – so go old school if you wish. It's both great exercise & stress relief – two birds/one stone kinda thing ☺.
Otherwise using a blender or food processor -- blend together the shallots along with the garlic, galangal, lemongrass stalks & lime zest (adding just a little water if necessary to help the process along). Next, add the peanuts & the spices (ground cumin powder, ground coriander powder, ground cinnamon, ground cardamom powder, star anise powder, ground cloves, nutmeg, salt & pepper). Blend all of the ingredients into a thick paste.
You can store the Massaman Curry paste in an airtight container in the refrigerator for up to 2 weeks (mine never lasts that long & is usually finished in less than a week ☺). You can also freeze it, so you will always have some on hand when you're craving my delicious Massaman Curry!
*********************************************************************************************************
Now I have decided to make my Massaman Curry using shrimp, but again – feel free to use your family's favorite ingredients.
MASSAMAN SHRIMP CURRY (Indian Style)
Ingredients:
½ lb medium shrimp (peeled, de-veined, tail-on)
3-5 baby new potatoes, quartered
1 medium onion, thinly sliced
2-3 small red (or green) Thai chilies, slit in half lengthwise (to taste)
2-3 heaping tbsp of Massaman Curry paste
½ to 1 can good quality thick coconut milk
½ tsp tamarind paste (or tamarind concentrate or tamarind powder)
pinch of palm sugar (brown sugar), to taste
2 fresh Bay leaves
2-3 cardamom pods, gently crushed
1 cinnamon stick, about 2" in length
salt & pepper, to taste
¼ cup toasted unsalted peanuts
2 tbsp oil (peanut, canola or vegetable)
freshly chopped Thai basil leaves for garnish (or you can use cilantro leaves)
METHOD:
In a large deep skillet or wok on medium high heat, add the oil. When hot, add the onions and sauté until just translucent. Then add the Massaman Curry paste along with ½ can of thick coconut milk. Stir well and let cook for a few minutes until fragrant & aromatic. Now add the tamarind paste and palm sugar, stir well to dissolve. Next, add the spices (Bay leaves, cardamom pods, cinnamon stick, salt & pepper). Let the spices cook for a few minutes, then add the potatoes & the rest of the coconut milk. Stir well to combine. Now reduce the heat to low, cover & let simmer for 8-10 minutes or until the potatoes are fork tender. Lastly add the shrimp along with the peanuts. If the curry is too thick, just add a little water as needed. Mix well to combine and let cook for another 3-5 minutes or until the shrimp are cooked (they will be opaque & slightly curled up). Garnish with the Thai basil leaves & serve with fragrant Basmati or Thai Jasmine rice.
VARIATIONS:
You can add your favorite vegetables to the dish such as any variety of bell peppers, sugar snap peas, baby spinach, mushrooms, green beans, cherry/grape tomatoes, edamame, zucchini, carrots, green peas, baby corn, snow peas, diced pumpkin…
Also, my Massaman Curry Paste makes a delicious marinade for chicken, meat, seafood, paneer & vegetables. Simply add a few tbsp of coconut milk to the paste to make a marinade. Just marinate for a few hours & then grill/bbq or even broil in an oven. Simple, easy & super yummy!
You Should Also Read:
Madras Curry Recipe
Xacuti Curry Recipe


Related Articles
Editor's Picks Articles
Top Ten Articles
Previous Features
Site Map



Follow @SadhanaGinde
Tweet



Content copyright © 2022 by Sadhana Ginde. All rights reserved.
This content was written by Sadhana Ginde. If you wish to use this content in any manner, you need written permission. Contact Sadhana Ginde for details.