The Four Levels of Magick: Part 1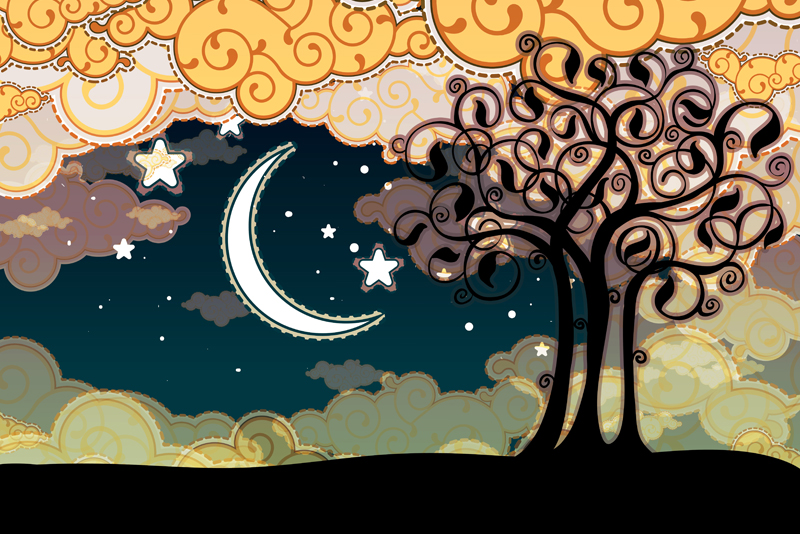 There are many models of how magick works. From the highly structured 'Tree of Life' used by Ritual Magicians and magick users that work with God and Goddess systems such as the ancient Egyptian and Greek pantheons, to the eclectic psychology based systems of today's Chaos Mages. What surprises many outsiders is that all the different systems work for their practitioners. This phenomenon has lead to a great deal of research by scientifically minded Pagans of various persuasions to try and find the principles behind why this is so. After a number of years the results come down to four interconnected principles which appear to provide an explanation of how to perform effective magick whatever system is used.

Physical Preparation

All formal acts of magick and worship begin with preparations on the physical plane of shared existence. Lighting a candle, casting a circle, preparing an area for ritual are all part of this level. Many beginners in the magickal arts think that the preparation and use of the materials is the action of magick and they have been greatly disappointed when nothing happened. This is the point that many would-be Pagans, who are interested in the spells and magick side of things, give up and seek another spiritual path or stick purely to devotional or festival – based practices.

Some styles of magic go to extreme lengths to prepare things on the physical plane. Mystery schools such as the Golden Dawn have elaborate temples, robes, and accessories. Their elaborate rituals can be compared in many ways to theatrical productions. The same can be said of many Druidic organisations and Ritual Magick influenced Witchcraft styles such as the one founded by Alex Sanders.

Beginners in the ritual-intense styles mentioned above tend to look down on the more simple Pagan styles, mainly because in the early stages they believe that the more elaborate the ritual the more likely the results. On the other hand Pagans who start their magickal practice with simple systems such as candle and sigle magick and get results tend to think that the more ritualistic styles are just over complicating things.

Both are wrong of course, not so much because there is no one correct way to do things, but because the physical level is the gateway to the next level of magick: the psychological one.

Psychological Magick

If the physical preparation has been correctly carried out, then the psychological effects have a powerful effect on the mental plane. This is the area of the mind, usually considered to be part of the unconscious that connects with area of causality that can cause changes and coincidences on the physical plane. The language of this part of the mind is that of symbols. These can be set up on the physical plane to convey a particular message that is then acted upon. The mechanism for this action is still unknown but this is the level at which creative visualisation, 'mental magick', and sigle magick, is all thought to work.

Since the New Thought movement of the early 20th century this style of magick has become increasingly more popular as it produces results for most people if they practice it consistently. These days due to the popularity of visual media most people use creative visualisation via props such as treasure maps, also known as vision boards. However, for those who cannot consciously visualise, chants, written affirmations or sensate based systems can also be effective. One other technique I have found used by two Chaos mages of my acquaintance is a form of 'future selection'.

This form of mental magick says that everything possible exists in potential and that you chose what you wish to perceive. The only thing you can't change is the past, the future is determined by what you chose to perceive – strengthening the chances of the potential future manifesting. Although it sounds like a great way to end up divorced from shared reality this system worked extremely well for the two people who shared it with me.

The only problem with just working with the physical and mental energies is that success takes time in many cases, and sometimes does not work at all. To improve the chances of a successful outcome other aspects need to be added to your workings. The physical and mental aspects need to be harnessed to dynamic emotions and incorporate Spiritual energies to 'lock in' change and increase the chances of success in your spellcasting. This is what we will look at in the second part of this article.
You Should Also Read:
Developing your visualisation skills
Psychic energy development exercises


Related Articles
Editor's Picks Articles
Top Ten Articles
Previous Features
Site Map





Content copyright © 2022 by Ian Edwards. All rights reserved.
This content was written by Ian Edwards. If you wish to use this content in any manner, you need written permission. Contact Ian Edwards for details.