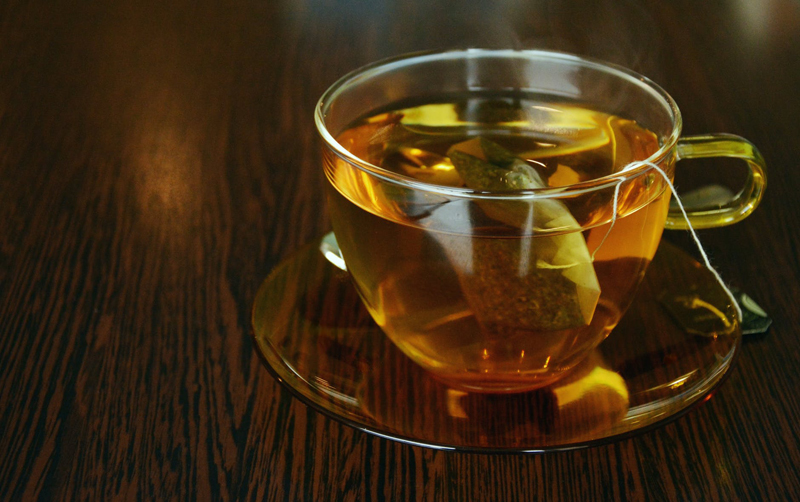 Tea for Two

Picture me upon your knee,
With tea for two and two for tea,
Just me for you and you for me alone……

That is an excerpt from a very famous song. This song was originally written and sung for a 1925 musical called No, No Nanette. This song was recorded by many bands; including names like Nat King Cole in 1944, Ella Fitzgerald in 1956, and Tommy Dorsey's Cha-Cha-Cha version in 1958.

The list continues: this song was the most played on the Lawrence Welk Show and even Alvin & The Chipmunks came out with an album that featured the song in 1963. The original music is by Vincent Youmans and lyrics by Irving Caesar.

But whether it is a jazz standard or Broadway musical piece; arruguably it became wildly popular after beloved Doris Day sang it in the 1950 movie of the same name, Tea for Two.

Doris Day stars as Nanette, who aspires to be in showbiz. She puts up an offer/bet of $25,000. if the producer will star her in a Broadway show. Her wealthy uncle puts up the money to back her bet if she can answer no to every question and at twelve o'clock the bet ends. Doris Day's character is able to do it but the uncle is penniless. The movie also stars names like Gordon McCrea, Eve Arden and Gene Nelson and others.

"Bake me a sugar cake"….
Picture you upon my knee,
Just tea for two for you and me..

I interviewed my own mother to find out what a sugar cake was. She told me that I should mention that she is a great cook and wonderful baker in this article! My mom told me that she feels that this is a cake from around the 1930's-1940 and that this is most likely a cake that is not made anymore. My mother went on to say that sugar cake to her was simply a homemade cake with sugary syrup in the batter and then iced with a homemade powdered sugar icing. My mom the baker, told me that most likely "they" would fold in fluffy egg white beaten with a mixer to give the cake some "oomph". My mom feels that cakes from boxed mix are good but scratch cakes are simply the best.

Nonetheless, my mom had a simple yellow cake recipe she was willing to share that was passed down. They called it company cake. While it is not sugar cake I am sure it will be sweet and fluffy just the same.

Tools needed:
Hand mixer
Sifter
Egg separator
2- 8inch cake pans
2-mixing bowls

Ingredients:
1 C butter
1 ½ C of white sugar
8 egg yolks (no whites)
3/4C of milk (we use 2%)
11/2 tsp of vanilla extract
2C of cake flour (mom said can use all-purpose)
2 tsp. baking powder (be careful not baking soda)
½ tsp salt

Grease pans and pre heat oven to 350 degrees.

Directions:
Step 1.
In the medium bowl, SIFT your flour, baking powder, and salt. And set aside.
(sifting will totally incorporate the dry ingredients)

Step 2.
In the large mixing bowl, cream butter & sugar until the texture is very light & fluffy.
Important, Now add: 1 yolk at a time beat gently with mixer. Do this until all are added.
Then add the vanilla. Important, Now add dry mixture while alternating milk. (mix some flour, then milk, then flour while gently beating.

Step 3.
Now pour batter into pans. Bake now in your preheated oven for 25-30 minutes. All ovens are different please insert toothpick; if it comes out clean it is done. (top should spring back when gently depressed)

My mom believes that while this cake may be more calories (somewhere in the 350-400 area) per slice depending on the size, you won't get odd chemical or unknown ingredients when making a cake from scratch!

This cake should be frosted/iced after cooling.
*************
DVD's of this movie can be purchased on Amazon & TCM, please also check your library to see if it may be available. One can watch several musical talents sing this song/play this song Tea for Two on youtube. The book is on DVD, again check library. Several of the Broadway and way off Broadway versions may be available at the aforementioned sites.

Enjoy a cup of tea with yellow company cake and Tea For Two movie! Sounds yummy!



Related Articles
Editor's Picks Articles
Top Ten Articles
Previous Features
Site Map





Content copyright © 2021 by Mary Caliendo. All rights reserved.
This content was written by Mary Caliendo. If you wish to use this content in any manner, you need written permission. Contact Mary Caliendo for details.