Oxford Companion to Beer – Personal Book Review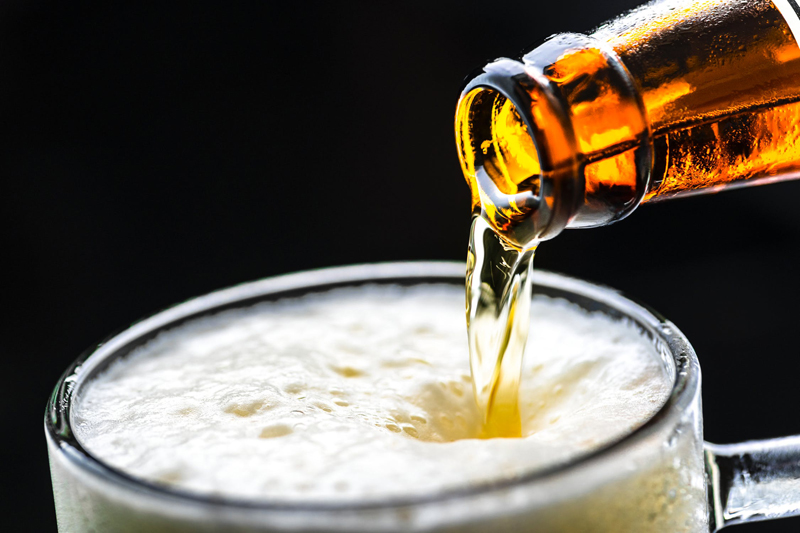 Throughout my years of beer journalism, I have probed through entries about beer in hundreds of volumes, seeking information on this drink of the people – why specific characteristics define a style of beer, what flavor profiles are associated with Sorachi hops, how temperature affects the mash, or why stouts are such a satisfying partner to oysters. I would look through my shelves of no less than fifty beer books, make phone calls to beer authorities, join in conversation with beer judges and brewers, or surf online until I found answers that seemed to make sense.

Don't ask me when I became such a beer geek. It happened with unconscious effort, stirred by a rising passion for a subject that seemed to have a myriad of avenues to explore. The historical and cultural aspects of this liquid bread spans a period of 10,000 years, according to archaeo-anthropologists, and touches upon every country on the globe. Beer is a subject with infinite depth and infinite breadth. The thought of assembling all this into one book would be an astounding accomplishment; and yet, that is exactly what Garrett Oliver has endeavored to do.

The Oxford Companion to Beer, edited by Garrett Oliver with associate editor Dr. Horst Dornbusch, must be hailed as the world's most comprehensive book on beer, to date. This encyclopedic feat encompasses more than 1100 entries written by 166 authorities on various topics associated with beer.

Alphabetical listings of topics that include over 100 entries on specific hop varieties, cultural aspects of beer, chemicals found in beer, barleys, bacteria and more are included. Some entries, such as shankbier or gyle, are given only a quick paragraph, while other topics (the history of beer; fermentation; or Britain, for example) encompass several pages as an actual chapter with sub-headings.


Oliver avoids getting too technical about beer chemistry – these topics are already well covered in textbooks for professional brewers and chemical engineers – and would be unnecessary in this work. Throughout the book, photographs enhance the pages in black-and-white, like light pepper on salt, while a 16-page section of glossy-white plates carries full-color photographs that may otherwise be less understood had they not been in color.

Abbreviations and Conversion factors are found in the back of the book. The editor/author briefly lists Beer Organizations and Clubs, Beer Festivals, Websites, Magazines, Newspapers and Museums, but he also explains that it is merely a foundation, and that a full listing would create redundancy with books already covering these subjects. A Directory of Contributors is also included.

Mr. Oliver had given me a copy of this book as a friend and a colleague. I was initially awed at the sheer magnitude of information gathered and presented. My awe was so great that, for a few days, I could only run my hand across the satiny book jacket, as if this volume were a virgin and I was about to violate its purity. I read Tom Colicchio's inspiring Foreword and Garrett's Preface – one that explained the layout and the thought process behind chosen topics: "… we have hopefully avoided details that are too dry and esoteric to be of interest to anyone but scientists …", along with the "Topical Outline of Entries" that serves as a loose Table of Contents and allowed me to focus on searching for my preferred interests.

Flipping through to page 501, I immediately found an entry on Beer Hunter Michael Jackson. Oliver wrote, "Jackson, Michael, (1942-2007) was arguably the single most influential voice in food and drink of the 20th century …" Written by the Editor/Author himself, I thought it most fitting for him to keep this topic as his own, because Jackson's catalytic influence on the beer renaissance in America, Belgium, Japan, Poland, and Italy was so far-reaching and complete.


My comfort level grew with each random topic explored. It was like being at the Great American Beer Festival – overwhelming at first; then satisfying, as thirst becomes methodically quenched with each random topic. You may choose to browse or study groups of sub-entries. Concentrate on barleys, focus on influential beer countries, or immerse yourself in Culture and Customs at your leisure.

As a child, I would tip-toe up to the family library at odd hours of the day or night. There, I would sit among the massive, 30-book set of Encyclopedia Americana, exploring topics about Amelia Putnam (aka Earhart) or Mount Vesuvius. It was my play world, a bridge to a dream-world I yearned to explore. Garrett Oliver has taken me back to those days of discovery, providing another avenue to this dream-world with this Oxford Companion to Beer. Serious … comprehensive … but light enough to include pub games, last orders, hemp, and a photo of a smiling Full Sail Brewmaster as he lovingly hugs his keg.

Cheers!

Photos are (from top): The Oxford Companion to Beer; Editor/Author Garrett Oliver; interior of the book, showing text and full-color photo plate

For your own copy:
The Oxford Companion to Beer
You Should Also Read:
Beer Book Review - Ambitious Brew - The Story of American Beer
Christmas Beer by Don Russell - Book Review
Pennsylvania Breweries 4th Edition Book Review


Related Articles
Editor's Picks Articles
Top Ten Articles
Previous Features
Site Map





Content copyright © 2022 by Carolyn Smagalski. All rights reserved.
This content was written by Carolyn Smagalski. If you wish to use this content in any manner, you need written permission. Contact Carolyn Smagalski for details.