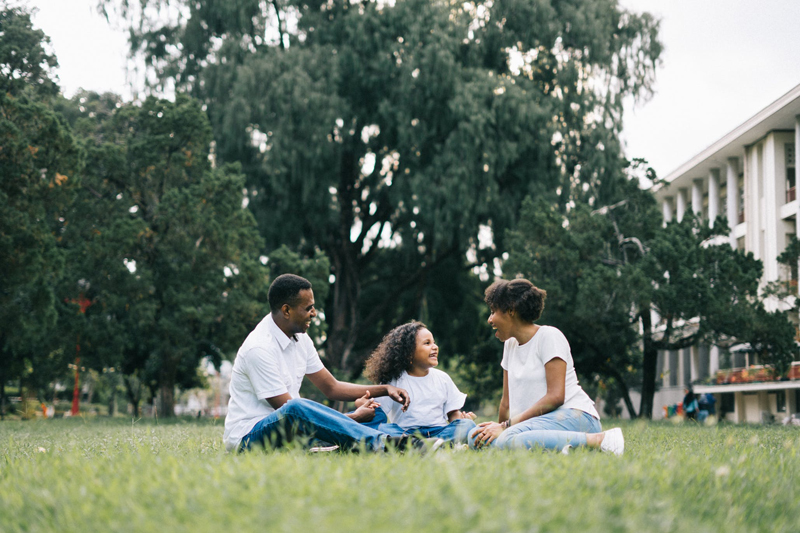 We've heard the stories. Seen the pictures. We are more than likely to know someone who has suffered abuse. And, it is highly likely that at least 80% of the readers of this article will have endured some kind of abuse in their life time.

The statistics are staggering. 1 in 3 women will be raped, abused or beaten in her lifetime. 1 in 3! That means that for every three women that is reading this, one will have suffered some kind of abuse! Over the past four years, the numbers has increased astronomically. Some suggest that an increase in abuse can also be related the current, dire economical situation.

In any event, there is no excuse for abuse. None. There is no reason to bring harm or abuse to anyone for any reason at all.

Abuse is not just someone physically harming or threatening someone. It is a pattern of behavior used to establish power and control over another person through fear and intimidation, often including the threat or use of violence. Batterers use threats, intimidation, isolation, and other behaviors to maintain power over their victims.

Abusive Behavior Patterns

Verbal Abuse: Abusive anger: Blowing up at you. Criticizing: Making derogatory comments about your weight and figure. Name-calling: Calling you a liar and a hypocrite. (Bullying is another form of verbal abuse) Threatening: Taunting you about leaving and liking other women. Blaming: faulting you for his/her behavior.

Mental/Psychological/Emotional Abuse:is a form of abuse characterized by a person subjecting or exposing another to behavior that is psychologically harmful . *Mental abuse can include humiliation and degradation, threats against the woman or her children, keeping her short of money and isolating her from friends and family.

Financial Abuse: Withholding finances, or keeping someone financial dependent so as they have no other means or ways to support themselves.

No Excuse

There is absolutely no excuse for another to bring deliberate harm to someone else. Abuse does not just affect the person being abused; it affects all parties involved, leaving long lasting effects.

I can speak from personal experiences the lasting affects that abuse can have. It's impact is far reaching and sometimes deadly. Abuse has a way of repeating itself in the lives of all its victims; especially children.

Children who have experienced abuse are more than likely to be in an abusive relationship, or become an abuser. The abuse tears away at the core of a child's being, and can hinder them from properly discerning between right and wrong; what is acceptable and unacceptable.

Personally Speaking

I am a survivor of abuse. I watched as a child, my father abuse my mother. I watched my mother go in and out of mental institutions. I witnessed her trying to take her own life. I loved my father. I loved him with all that I am. However, I hated what he did. My father needed just as much help as my mother. Because he was only repeating what he saw in his home as a child.

Although my father never raised a hand to us physically, the affects of the abuse was undeniable. My mother, when she drank, would hit me because I looked like my father. In my mind, as a child, I felt responsible for the abuse. I felt responsible for the marriage ending. I found myself, as I grew older, not wanting to have children or a marriage. I found myself creating a bubble for my life and never fully capable of giving all of me to someone.

As I grew older, and my parents obtained some wisdom; something wonderful happened after they were apart.. It is not always the case for many victims of abuse; but my parents were able to move forward after wards, becoming friends. My mother forgave my father. My father owned up to the abuse and took responsibility for his actions.

Not everyone experiences this kind of turnaround. And it is important that we seek the help that is necessary in order to gain some kind of perspective as to what we should do and where we should go. If you are one of the fortunate ones; then you know that there can be life after abuse. But it is getting there—to the after part—that is so crucial.

There is no excuse for abuse. And we must know that we are worth more than we have been led to believe. No one seeks an abusive relationship. No one wants to be abused and stripped of their self worth. Yet, many find themselves in this situation; often blaming themselves, so they stay.

Get out! Find a way to get some help and leave; especially if you have children. Speak to someone. Confide in somebody that you trust. It will not get better. It will get worse. And someone may very well lose their life.

I have gone through counseling. I have a spiritual relationship that has held me accountable and mindful of who I am and where I came from and where I am going. I help others as a counselor, Minister and life coach to reach a point in their lives where they can shed the weight and shame of abuse; as a victim and abuser. I have to pay it forward. Abuse is a very dark place that's needs a light shined upon it.

If you know someone who is in an abusive relationship, and they don't seem to want to leave. Be patient and cautious. Be there for them. Make yourself available. Be an ear, and not a judge. We must remember that many victims have been stripped of their identity, self worth, and ability to think for themselves. Just make yourself available and constantly let them know that you are there whenever they need you.

National Domestic Violence Hotline
1-800-799-7233(SAFE) 1-800-787-3224(TTY for the Deaf)
National Teen Dating Abuse Hotline
1-866-331-9497 1-866-331-8453 (TTY for the Deaf)
You Should Also Read:
Surviving Abuse
Walking Away From Abuse
Domestic Violence Can Harm Your Health


Related Articles
Editor's Picks Articles
Top Ten Articles
Previous Features
Site Map





Content copyright © 2022 by Ruthe McDonald. All rights reserved.
This content was written by Ruthe McDonald. If you wish to use this content in any manner, you need written permission. Contact Ruthe McDonald for details.