An Old School Thanksgiving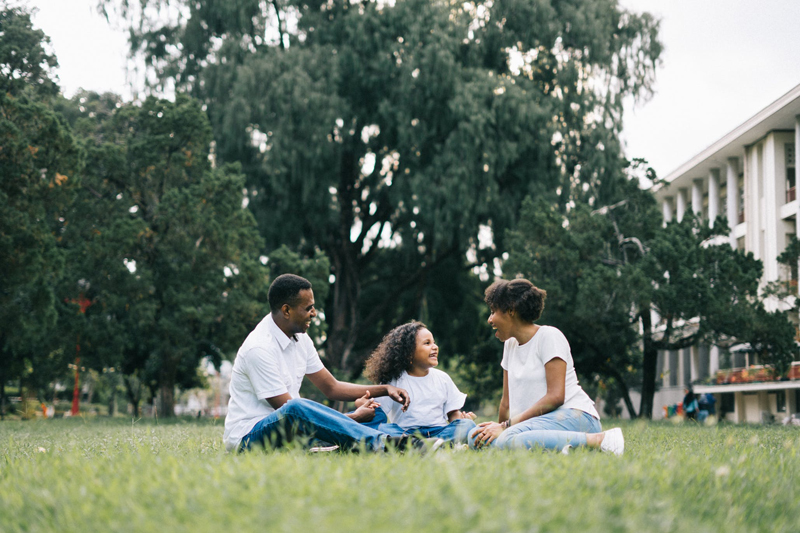 Oh my goodness! How I yearn to be in my Gram's kitchen just one more time! To be in her presence while she is creating a feast for the people that she loved. You know that feeling? That back in the day, old school kind of Thanksgiving? Where, all the relatives are coming from out of town. Your Grandma and Aunties and Mom are all in the kitchen throwing down, talking about every and anything? The music is pumping. The aromas are permeating the air. Children are running around playing—cousins catching up with one another, men in the living room watching football or playing a card game? Yes! An old school Thanksgiving.
My heart aches, but it is also filled with joy because of the time I spent with my Gram; especially in her kitchen. I can see her now. When I was younger, my Gram would pull an all nighter. She'd be in her housecoat, in her kitchen singing or talking on the phone to her mom or one of her daughters telling them what to bring or not forget. She'd have a cup of coffee and a cigarette (back in the day before we understood the effects of smoking), music playing, and smiling from ear to ear because all her babies were coming home for the holidays.
Of course, I'd be the one to have spent the night with my Gram's. And in the morning, I'd wake up early,walking into the kitchen to the most delicious aromas, and the first thing my Gram would say was:
"Good morning, Pooh! You want some breakfast?"
I'd grin and say yes, and take a seat at the table. As I ate my breakfast, we'd have our special talk and I'd be asking a 100 questions about what she was cooking. How she made that? Why she put that in there? And not once did she ever make me feel like I was a pest. Or, that she was too busy to entertain her very inquisitive grandchild. Instead, she put me to work and poured into me lessons on life, love, and family that no book could ever teach.
My soul is yearning for an old school Thanksgiving. To capture that same spirit that filled my Gram's home. Now we are older, and things just don't seem the same; especially since my Gram is no longer here. It always feels like something is missing. I know—it really is her that I am missing and yearning for. But, it is also the atmosphere she created. It is that time of unconditional familial love. It's the time and how we all looked forward to coming together. Now, everyone seems to want to go there own ways. My cousins and I now have families of our own. Our parents are in different places. Some of our loved ones have gone home to God. And that same love for the Holiday has seemed to escape our generation.
Well, I'm not going out like that! Uh-uh! I have too much of my Gram in me. I will have me an
Old School Thanksgiving!
My home will be filled with music, laughter and joy. My Gram blessed me with so much, that it spills over into every area of my life. And I am very thankful for that. Yes! She not only taught me how to love and to live, she taught me how to throw down! So, we are talking a Thanksgiving meal from scratch! I will be using every recipe, and I will not be thinking about some calories or fat content! Not this Thanksgiving! I'm going to put on some old school jams, and be up all night having a party with me and my Grams! Because every time I use her recipes, her spirit fills my home!
I hope you enjoy this Thanksgiving. I hope that you can create beautiful memories that you and your family can draw upon for years and years to come.
Over the years I have shared many of my Grams recipes. For wonderful family recipes from my kitchen, please be sure to click on the link at the end of this article, and try a few for you and your family this holiday season. It will be a pleasure knowing that my Grams could make your family time that much sweeter!
A Soulful Thanksgiving
From My Family to Yours: Have a Blessed Holiday! And an Old School Thanksgiving!
You Should Also Read:
The Juiciest Turkey Ever!
Easy Candied Yams & Cornbread Dressing
Cranberry Mandarin Orange Sauce


Related Articles
Editor's Picks Articles
Top Ten Articles
Previous Features
Site Map





Content copyright © 2022 by Ruthe McDonald. All rights reserved.
This content was written by Ruthe McDonald. If you wish to use this content in any manner, you need written permission. Contact Ruthe McDonald for details.