The Power of Our Thoughts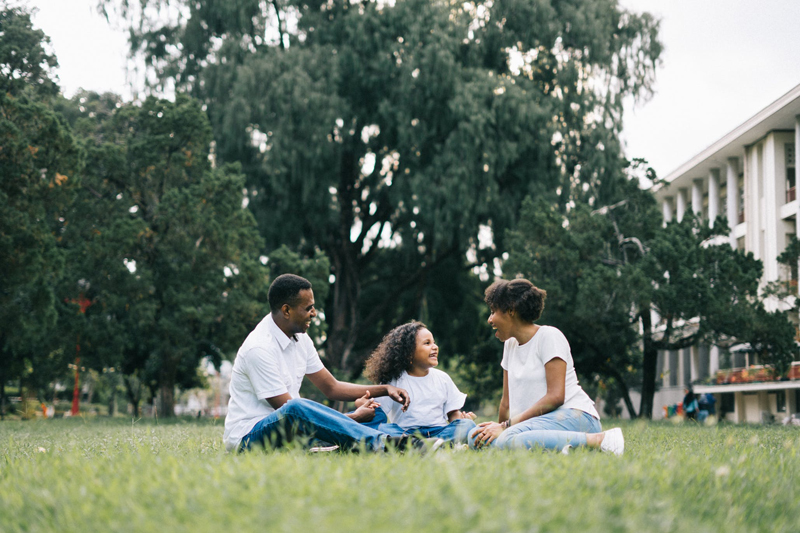 A while ago, I spoke on the power of words and how what we speak can affect the world around us; how it can change our lives for better or for worse. But have you ever thought about the power of your thoughts?

The words that we speak come from somewhere. In fact, they began in our thoughts and became a part of our heart, and out of our heart we speak. Through our words we give life and power to our thoughts. That is why it is so important to know who we are and be conscious of the things that we allow to filter into our minds. Our thoughts dictate to us our lives, and we become who and what we think on. As a man thinks, so is he.

Has anyone ever told you that if you think you can, you will and if you think you can't you won't? It's true, really. If you walk around thinking that you cannot do something, you are creating that belief system within yourself, and eventually you live up to it.

Have you ever stopped to think about where your thoughts came from? Why do we think the way we think? Are the thoughts you are thinking about yourself or someone else, your thoughts? Or were they put there by another influence such as: people around you, your parents, friends, associates, or even Satan himself.

Lets take racism for example. No child is born with racists thoughts or ideologies. Racism is something that is taught. It is a belief system that passed down from generation to generation until someone breaks its vicious cycle with the truth. A child that is spewing hateful words has no doubt been taught that. And an adult that continues in the ignorance was once a child, as well. But chose to believe and accept those thoughts and philosophies as truth.

Who we are and what we do is wrapped up in our thoughts of who we are and whose we are. Our thoughts govern and dictate to us the actions that we take each and every day. Our thoughts are like a spotlight that shines a light on different paths in our lives. There's the right path and the wrong path. There's good and evil. Our thoughts become our road-map in life, and we must decide which path we are going to take.

The more we think on something, the more likely we will do. It has become a part of us. The thoughts have created space within our hearts, and out of our hearts we act. Whether they be wise or poor choices.

There is power to the thoughts that we have. The thoughts that we entertain will become the decisions that we act upon. It is vitally important to understand and know that we have the power to change our thoughts, to expel thoughts, to eradicate thoughts, and to take up new thoughts.

We create our lives with the thoughts that we think without even realizing it. Think on this: how many times have you woken in the morning and felt like this was going to be a crappy day? You thought it in your mind and accepted it as truth. And sure enough; you had a crappy day.

Have you tried the flip-side? So you wake up, and the thought comes to you that this is going to be a bad day; a crappy day. But instead of you accepting that thought. You denounce that thought and declare that you are going to have a good day—the best day of your life! And you do.

Our actions are based upon our thoughts; the way we think. Our reality is a reflection of the thoughts that we are thinking concerning ourselves and those around us. Negative thoughts create a negative life. Positive thoughts create an atmosphere conducive to positive people, places, and things.

I find that it is much like the statement: you are what you eat. If you feed yourself negative thoughts; if you entertain negative thoughts constantly, then your life will be negative. But if you think and entertain positive thoughts and energy then you attract to yourself positive things. I'm not saying that bad things or negative things will not happen. However, your mindset and thoughts will dictate how you will respond, rather than react.

Changing our thoughts; governing our thoughts is not something that we do just one time. It is a daily thing that we must begin to do, which will become a habit. Change your mind, and you can literally change your life. Change the way you think, and you can change the course of your life.


You Should Also Read:
The Power of Words


Related Articles
Editor's Picks Articles
Top Ten Articles
Previous Features
Site Map





Content copyright © 2023 by Ruthe McDonald. All rights reserved.
This content was written by Ruthe McDonald. If you wish to use this content in any manner, you need written permission. Contact Ruthe McDonald for details.