Christmas Gift Containers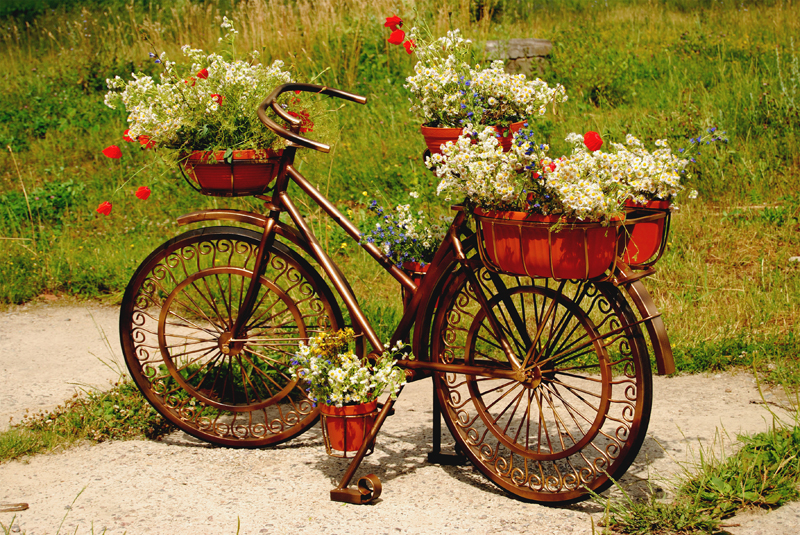 Tempus fugit! Time flies! And it sure does when you are a busy person getting ready for year end celebrations yet to come. We have had several and many already in office parties and year-end closeout do's, it's after Halloween and Thanksgiving and now it's time for Santa to deliver yet more (!) and another countdown to a whole new exciting New Year to come – 2012. Phew. So.

What is really precious? Well of course the dictionary definition will differ from what each of us finds precious in our lives, but the first item on my precious list is that life is precious; giving of ourselves is the second item and the third is personal time. And in no special order, all of these come together when you make up some containers to give as gifts this Christmas season … even if they are gifts from you to YOU or me to me!

So - why not give your friends and family the gift of living plants this Christmas and holiday season? There is a fantastic selection of 'Christmas' plants everywhere and putting them together simply couldn't be easier...and what's more, your gift will long outlive the holiday season and give your recipient long lasting pleasure. Besides all this, if Christmas is not your thing for any reason and you, like Scrooge Bah Humbugs it all, it doesn't matter! A year end gift can be given with your love and attention to any-special-body you know just to say thanks for a year of friendship or companionship or support or whatever!

The more you think about it the more this idea may appeal. What can you give a person who has got everything? A plant. What can you give a person who has not much? A plant. What is not too expensive, takes minimal planning and preparation? Plants. What offers cheer and shows you care? Plants.

So, to start, ask yourself some basic questions which will give you all the direction you need to get going. Who is still on your gift list, what are their favourites? Are those favourites available at this time of the year where you live – what's in season, what's in the shops and nurseries and garden centres right now? What kind of containers and pots and plant/s are you thinking about … Herbs? Cacti? Evergreens? Blooming flower mixes? Vegetables? ANY of these ready planted up by your loving hands and already strutting their stuff will be so welcome.

Of course a person can say O me miserum, I should have done this all much sooner; I have too much on my plate to go fiddling in the container garden. No. Please don't get caught up in that kind of thinking. There is still time, and in fact good quality, fine and focused time left for you to do a lot here. So – let's get to it. Here are three ideas to start those lit grey cells going – soon you may even wish you had nothing else to do besides planting up your Christmas container gifts – and who else knows that except me?

A CACTUS FLATTIE
Hah! Caught didn't I. You thought I was going to write about a Christmas tree hey? See you're already smiling.

Take a round or square dish-type container, the size you choose is the right size. Place it in the right position (at the entrance to your patio or pool or main door). Fill it with sandy soil. Cut out from newspaper or mark out a template of a Christmas tree, you know the standard one we have been drawing since we were kids, and plant as many cacti as you need of the same variety following your guidelines. I love using Echveria for this, they are low growing, look super, come in many varieties (some even have red edging for you) I steal these from my other containers if I need to but buy them if you need to but make sure you get different sizes. This way you can use the small ones where you need to, especially at the top of the tree and come down to the larger more mature specimens as you come to the last row of the tree. Use pine cones or something similar to represent the "Christmas" tree pot then fill the surround with small WHITE gravel stones or pebbles, outlining the Echveria.

The container is low and people walking past will look down on it. Voila! A hot tree planter that pops wherever it is placed! And after Christmas - go back, remove the pinecones and change the shape of the plants by removing some of the stones and filling in the places at random. For those for whom Channukah is a special time of the year, how about using marigolds in a circle or a potted yellow patio rose (or any plant with blooms in yellow/bronze/gold) to represent the candle light so celebrated?

A GOLD DUSTED POINSETTIA POT or two.

I have had much success with this in all sorts of containers, some low, some high, some narrow, others wide … it really depends on what you have in your garage or what you find in the shops. The flowers or bracts are stunning, colourful, seasonal and offer so much pleasure. Easy to put together too. Use your imagination but think about the following.

Poinsettias come in both vibrant red and a creamy white so mix and match it you feel like it. I use square pots, put plants together in the centre and surround them with all sorts of plants that offer the third colour of Christmas being green. These can include Creeping Jenny, Peace in the Home, Creeping Rosemary, Pennyroyal, oreganum or any of the dark green Mondo grasses (a personal favourite). Pull your arrangement together with gold gift ribbon if you need to and sprinkle the flowers with gold glitter or that decoration we call fairy hair here in SA. This makes a stunning centre table piece or entrance door decoration. Remember to keep the soil moist only, no wet feet please, and smile every time you walk past it.

AN EDIBLE HERB BASKET

I got one of these one year and believe it or not I still have plants grown from it dotted all over the place in my various containers. Decide on how you will present your gift. One big pot or basket? Little pots on a tray covered with stones? A single herb as a focus plant (like a good size Bay tree or Rosemary or Basil) or what about a hanging basket with a main herb in the middle then some fillers and spillers of choice? There is so much to choose from as you know, and your nurseryman can help with what edibles are in season right now where you live. Also, who is getting the gift? Luigi your Italian cooking colleague? Annie aromatherapist who would love a focus plant of lavender? The salad eaters who would love a garlic chillie and ginger pot arrangement? How about a Chives and a Mini tomato tepee?

You are in for some fun and creativity, your friends will love the idea of your planting their gift/s at their homes (saves transporting them if they are too heavy) and you will be giving a gift that gives of itself over and over and over again.

What do you want your container garden to do?
................................................................................

CASUAL VISITOR … and just browsing? Why not sign up to the Container Garden newsletter? It won't matter what space or how many pots you have or even how much time you have to spend in your container garden; what will matter is that you get our reminders and good advice and ideas all in one interesting article.






Related Articles
Editor's Picks Articles
Top Ten Articles
Previous Features
Site Map





Content copyright © 2022 by Lestie Mulholland. All rights reserved.
This content was written by Lestie Mulholland. If you wish to use this content in any manner, you need written permission. Contact Lestie Mulholland for details.