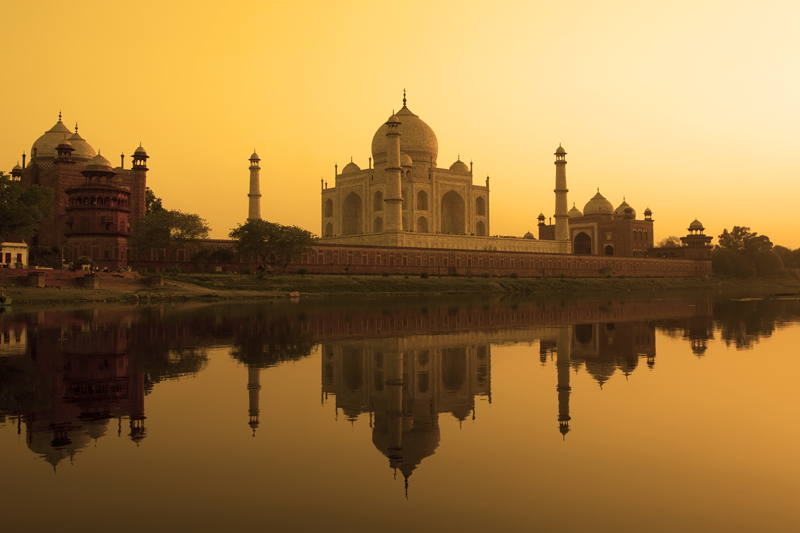 My parents are both born in the city of Belgaum (now located in Karnataka state, but previously part of Maharashtra State – a border dispute still continues :-). Anyway, Belgaum is very famous for its "kunda" – a local specialty and a delicious milk based dessert that literally does take hours to prepare. In fact, the art of making kunda at home is close to non-existent these days since it is readily available in any local sweet shop.

Belgaum kunda has a long & interesting history much like the city itself. This lovely & rich dessert appears to be the product of an accident – it seems a sweet shop owner forgot to turn off the stove after boiling milk. It had significantly reduced into a solid form & voila, kunda was born!

On a recent outing to Pinkberry (my favorite heavenly frozen yogurt café), my parents had commented on how their salted caramel flavor tasted very similar to Belgaum kunda. Well that was all I needed to hear – an official okay (issued by my own parents nonetheless) to start experimenting! So allow me to introduce my Salted Caramel Burfi ("Modernized" Belgaum Kunda).

My recipe uses "golden syrup" in place of corn syrup, which I try to avoid using. Golden syrup is basically nothing more than light treacle, you could also use honey if you prefer. Now in order for the caramel to set up properly, it needs to be at a certain temperature – so having a candy or sugar thermometer will be very useful & handy for this particular recipe.


SALTED CARAMEL BURFI ("Modernized" Belgaum Kunda)

Ingredients:

1 cup heavy cream
½ tsp vanilla extract (or try almond extract)
½ stick unsalted butter, at room temperature
pinch of ground cardamom powder
pinch of ground allspice
pinch of freshly grated nutmeg
1½ tsp sea salt (or kosher salt)
½ cup granulated sugar, to taste
½ cup brown sugar, to taste
½ cup golden syrup (or use honey)
¼ cup water

8" square baking pan, lined with parchment paper (allow the edges to overhang)

METHOD:

First, spray the parchment paper (the portion lining the inside of the baking dish) with a little cooking spray. Set aside until needed.

In a small saucepan on low heat, combine the heavy cream together with the vanilla extract & half of the butter (¼ stick). Bring the mixture to a gentle simmer and then add in the spices (ground cardamom powder, ground allpsice, freshly grated nutmeg & ½ tsp salt). Stir well, turn off the heat, cover & keep warm until needed.

Now in a large heavy bottom saucepan on medium heat, combine the sugars (both the granulated & brown) with the golden syrup (or honey) and the ¼ cup water. Stir very slowly until the sugar is completely dissolved & melted into a homogeneous mixture, do not over stir the mixture too much. Let the sugars continue to cook (swirling the pan occasionally to mix instead of stirring) for about 6-8 minutes or until the mixture is a deep golden amber brown in color. Then remove the sauce pan from the heat & very carefully add in the warm cream mixture along with the remaining butter & salt (to taste). Bring the saucepan back to the heat, keep cooking & swirling the pan gently until the caramel mixture reaches 248 degrees F on your candy thermometer. Then very carefully, pour the mixture into the parchment lined baking dish. After 15-20 minutes, garnish the top evenly with just a few grains of salt. Let the caramel set for at least 2-3 hours more & then remove with the help of the overhanging parchment paper. Peel off the parchment paper & then using a sharp knife cut into small 1" squares or diamond shapes. Do not refrigerate, as the salted caramel will be much too hard. Store in an airtight container for up to 1 month. The salted caramels may stick together so arrange them in a single layer, top with parchment paper and then add another layer of salted caramels. Alternatively, you could also wrap the salted caramels individually with parchment/wax paper.


VARIATIONS:

Feel free to experiment with your favorite variety of salt such as Himalayan Pink Salt or various Hawaiian Salts. You can also use your favorite flavor of honey such as lavender or orange blossom honey.

You can garnish the top with toasted unsalted pieces of pistachios or cashews. You can also drizzle a little melted dark chocolate over the top as well.
You Should Also Read:
White Chocolate Bark Recipe


Related Articles
Editor's Picks Articles
Top Ten Articles
Previous Features
Site Map



Follow @SadhanaGinde
Tweet



Content copyright © 2022 by Sadhana Ginde. All rights reserved.
This content was written by Sadhana Ginde. If you wish to use this content in any manner, you need written permission. Contact Sadhana Ginde for details.