Excerpt from "The Wizards' Way to Wealth"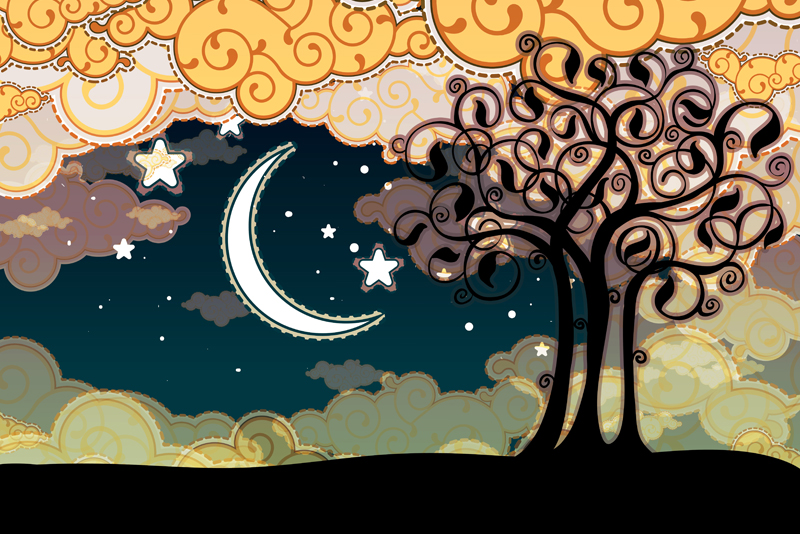 Due to the the usual low bank accounts, post-party feeling, and the chill weather that makes up early January, I thought the best way to lighten the mood would be to share with you some of my book on wealth magick. This excerpt is on how you can turn your whole house into a wealth talisman.

"A Mages' home is their major Talisman

It tends to be a secret from most practitioners because they are looking at Magick in a too segmented way. Talismans and items of power tend to be seen as small stuff that hangs off a chain or appropriately coloured embroidery thread; very few magical practitioners actually realize that they live in one! One that has a massive effect everything they think and do. Laid out correctly it can enhance and give focus to your planning and intent in all spheres. The further you get from a clear focussed setup the more muddled, confused, and unwealthy your lifestyle has the potential to become.

Key features of an effective Talismanic Home are:

• Purposeful décor – If working for wealth decorate for maximum impact on the conscious and subconscious mind. Green carpets, light positive colours tending to shades of those that you associate with wealth and lines of sight focussing on images, symbols, or items that stimulate wealth attraction. These items could be talismans, antiques, accumulators of some design, to name but a few possibilities. Some magickal practitioners I know of have decorated their living spaces out in a complete era (elegant Edwardian and 1930's Art Deco are particularly popular) using these principles to draw on reservoirs of aesthetic and cultural energies untapped by most people.

• Good lighting- Most of the homes I have been in owned by wealthy people have plenty of natural light coming through clean windows. If the curtains were drawn during the day –for example to keep out strong sunlight- then the result was a diffusing of the light rather than a complete blocking. In our house closing the curtains to avoid glare results in a very nice golden glow because of pale gold curtains which enhances the prosperity features rather than just causing gloom. At night the lighting is mainly done with tungsten bulbs in standard and table lamps, rather than the muted light of florescent tubes. We also use a halogen bulb in our chandelier to get the full effect of the attractive rainbows cast by the stronger light. Lighting seems to have the most positive psychological effect when either used to illuminate specific items (a crystal collection for example) and areas such as corners which could easily become islands of gloom. Lighting the ceiling also gives a mental 'lift' be it through specific lighting design or the unshaded top of table or standard lamps.

• Clutter free- There are several good reasons for this from posture to resonance. In a house where the floor and every surface is covered with clutter, you have to move in a hunched careful manner looking downwards to avoid stepping on something and knocking bits off of overcrowded surfaces. This apprehensive style of body language is interpreted by your mind as an indicator of how you feel and you really start to feel apprehensive- not an ideal state of mind to attract wealth with! Also you stand a greater chance of doing yourself an injury which also may damage your earning potential. The resonance of your house is also greatly affected by clutter, resulting in what I can only describe as a stuffy 'heavy' atmosphere that makes it hard to take steps towards improving your situation and effectively chokes any spellwork you try. Time seems to drag to the extent that every hour seems like two or three, and in some cases sound is muffled to the degree of sounding like you are underwater. This can even persist when the area is physically tidied and can best be dispelled by clapping your hands or ringing a bell close to walls, corners, and ceiling/wall joins until you get a distinct echoing 'zing' back from the surfaces telling you that the blockage has dissipated.

• No dust or decay- This follows on from the point above. Grime and decay have their own particular associations. In earlier – messier- times before working magick the practitioner always cleaned the area to be used thoroughly. This is something that seems to have dropped off in some homes today despite massive improvements in cleaning technology and sanitation. Active bacterial decay in particular produces its' own bio-energy that could interfere with any you raise yourself in its' vicinity.

• Smells of Success- The smell of decaying rubbish that permeates some flats and houses, particularly in the summer, is a really negative influence– not to mention the health risk. The power different scents have on us by affecting the parts of the brain that are responsible for emotions and sense of well-being should never be underestimated. When the smell is coming from outside, and you can't control it, then using a potpourri may be the answer. My personal favourite is one based on a wealth accumulator

Zest of 1 lemon
2 teaspoons cloves
2 teaspoons salt (preferably sea salt)
1 six inch (approx 15cm) cinnamon stick
1 teaspoon each of cardamom and rosemary
1 miniature bottle of brandy or enough to use as described below

Grind the dry ingredients to a fine(ish) powder with a mortar and pestle, or in a carefully cleaned coffee grinder, and slowly add enough brandy- I prefer aged in the cask Napoleon - to make a damp paste. Keep this in a thoroughly cleaned airtight jar and open and breathe in the scent when you want to help stimulate the mind, prepare for magick/ritual, or as a respite from an environment you cannot clean or leave.

Other techniques for pleasantly scenting your environment include using Four Thieves Vinegar, which is basically scented and antiseptic herbs soaked in cider vinegar then strained out and the vinegar, which has extracted the aromatic and antiseptic properties of the herbs, is used as a disinfectant. There are many different recipes for this and the best thing to do is to research which is best for you.

It is worth remembering that while in old recipe books its says to put herbs macerating in oil or vinegar in a glass jar for several weeks in the sun to heat and extract the active compounds, this can damage and de-nature the active compounds. Unless you are doing it as part of a Solar ritual then it is better to either keep them in a dark area by central heating pipes (winter) or by using the same recipe in a 'slow' cooker on the lowest setting checking every four or so hours until the scent is strong enough. Jim in Mexico would use a special oven to infuse his oils, it was designed to get only warm enough to make home –made bread dough rise quickly and not get hot enough to damage the oils or containers.

There are many ways to turn your environment into a potent talisman, most key points of which we have covered in this chapter. The key is inventiveness, and willingness to experiment with your own ideas and symbols once you feel you understand the principles of what you are doing, and keep notes so you can notice probable cause and effect in action."


Related Articles
Editor's Picks Articles
Top Ten Articles
Previous Features
Site Map





Content copyright © 2022 by Ian Edwards. All rights reserved.
This content was written by Ian Edwards. If you wish to use this content in any manner, you need written permission. Contact Ian Edwards for details.