Gainesville's Unique State Parks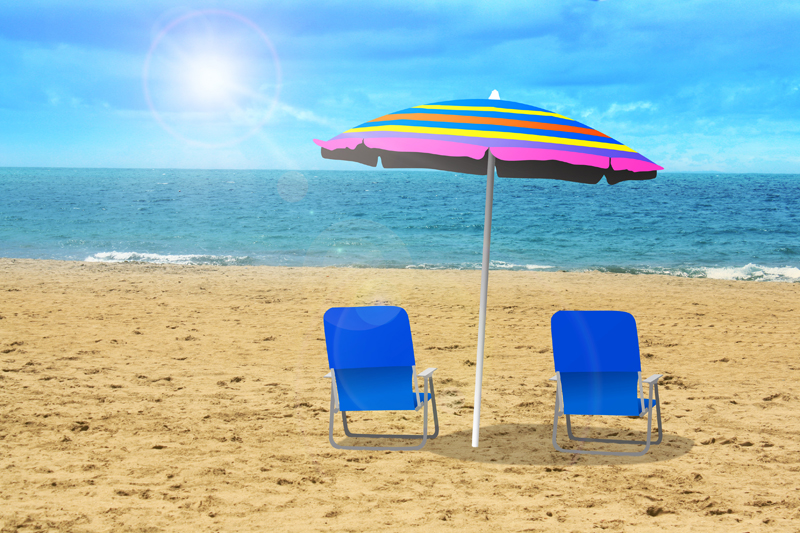 Gainesville, home to the University of Florida, is also home to 2 unique state Parks: Devil's Millhopper Geological State Park and San Felasco Hammock Preserve State Park.

The Devil's Millhopper, a National Natural Landmark, is a limestone sinkhole, 120 feet deep, with a diameter of 500 feet at ground level. Its name derives from its conical shape, reminiscent of a hopper used to feed grain onto a millstone in a gristmill. Because of the fossilized teeth and bones found at the bottom, it was said to feed bodies to the devil. This sinkhole, together with its surrounding vegetation and its visitor center, comprise the 64-acre Devil's Millhopper Geological State Park.

A half-mile nature trail runs around the rim of the sinkhole, affording views down into the depression. A boardwalk with 232 stairs descends to its bottom. Vegetation, including ferns, palms, orchids, even oak and pine trees, grow from its sloping sides, watered by small streams that trickle down. Unfortunately, at the time of this posting, the boardwalk is closed pending repairs to damage from Hurricane Irma. However, the visitor center and nature trail remain open.

The visitor center contains displays that explain how Devil's Millhopper came to be. Sinkholes form when limestone bedrock is dissolved by acidic rainwater, creating cavities. Eventually it becomes too weak to support the overlying soil and collapses.

Activities offered at the park include nature study and wildlife viewing, geocaching, and picnicking. Dogs are welcome but must be restrained on a 6-foot leash. A guided walk led by a park ranger takes place every Saturday at 10a.m. Group tours can be arranged by phoning (386)462-7905 for reservations. Park hours are 9a.m. to 5p.m. Wednesday through Sunday. It is closed on Mondays and Tuesdays.

Devils Millhopper Geological State Park is located at:
4732 Millhopper Road
Gainesville, FL 32653

From there, a short drive northwest along Millhopper Road brings you to San Felasco Hammock Preserve State Park. This 7300-acre preserve contains trail systems for hiking/running, off-road biking, and horseback riding through 25 different ecosystems. Pets are permitted on the hiking trails, provided they are on a hand-held, 6-foot leash, but are not permitted on the biking and equestrian trails. Horses are not allowed on the biking trails. Over 35 miles of singletrack comprise the off-road biking system, while the equestrian trail system winds for over 15 miles through a variety of natural communities.

San Felasco State Park has 2 entrances. The south entrance provides access to the hiking trails only. It is off Millhopper Rd. (C. R. 232). Directions to this entrance from I-75 are as follows: Exit the interstate at C. R. 222 (Exit 390). Drive west 2.9 miles to C. R. 241. Turn right onto C. R. 241 and drive 2 miles to C. R. 232. Turn right onto C. R. 232 and drive 2.2 miles to the park entrance.

The north entrance is for mountain bikers and equestrians. Directions from I-75 to this entrance are: Exit the interstate at U. S. 441 (Exit 399). Drive south 2.8 miles through the city of Alachua. Turn right onto Progress Blvd. Drive 0.7 miles to the park entrance.

Park hours of operation are 8a.m. to sunset every day of the year.



Related Articles
Editor's Picks Articles
Top Ten Articles
Previous Features
Site Map





Content copyright © 2023 by Georgiana Kurtz. All rights reserved.
This content was written by Georgiana Kurtz. If you wish to use this content in any manner, you need written permission. Contact Georgiana Kurtz for details.