What Fees Should I Pay the Car Dealer?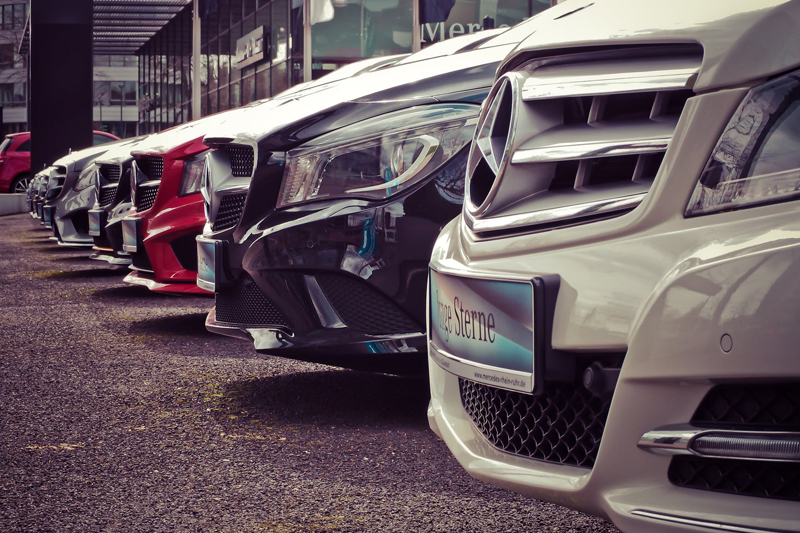 When buying a car from a dealership, most of us focus only on the price. We may spend countless hours negotiating the price of the car with the salesperson and once there is agreement, we feel a sense of relief that the worst is over.

Unfortunately, that's the time that the dealer can swoop in and make some more obscene profit on you, the unsuspecting car buyer. Think about it. You've haggled the price of the car that's worth many thousands of dollars so now what's a couple of hundred here and there?

The Finance Manager (a.k.a. another salesperson) is set up to hit you with these fees as soon a you get into there office. They will make you feel comfortable and they may ask you if you're relieved now that the big negotiation is over.

They'll also get you excited about having bought the car and remind you that you're just minutes away from driving away in your new vehicle!

Don't let your guard down too early though! Make sure that you remain alert and get ready to fight another battle for useless fees that are really add-on profit makers for the dealership.

If the dealer tries to charge an Auto Prep fee on a new car, how much preparation do they have to do? Take the plastic protection off of the seats? Fill the car with gas? Enough is enough! Say no to the Auto Prep. fee.

Are there other fees that don't look right to you like a marketing fee or advertising fee? Why should you pay for the dealerships marketing and sales expenses? That's right; you shouldn't!

You're buying the car from them and they're certainly making a profit, but other expenses shouldn't be paid by you. The profit that they make on all of their car sales should pay for their expenses.

Do you pay an extra fee when you buy a cup of coffee at a coffee shop or convenience store? Probably yes, but it's part of the price of the coffee. The store doesn't charge you for the coffee and then charge you separately for their advertising expenses.

The only legitimate fees you should pay is a destination fee (which the dealership pays) and that's about it. Feel free to argue and ask for explanations for any other fees that they try to charge during the purchase.

If they insist that you pay it, threaten to tear up the paperwork and move on to the next dealership and see what they do. My bet is that they rescind the request and will be happy to be making a profit from the sale of the car itself.
-------------------------------------------------------------------------------Is the dealer trying to charge you too much for the car or add on unreasonable fees? Contact me at ProAutoBuying.com and we'll fight them for the best price and no unreasonable fees.

You Should Also Read:
What Should I Say at The Car Dealer?


Related Articles
Editor's Picks Articles
Top Ten Articles
Previous Features
Site Map





Content copyright © 2023 by Stephen M. Hague. All rights reserved.
This content was written by Stephen M. Hague. If you wish to use this content in any manner, you need written permission. Contact Stephen M. Hague for details.