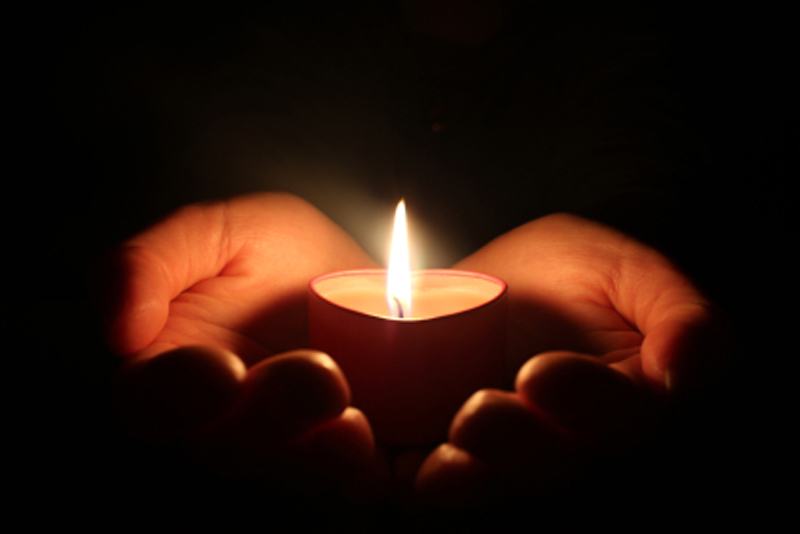 When we last saw our Pentacle character, he was living a life of abject poverty. At least he thought that was the case. He had worked his way to the top of his profession and then saw his empire topple and fall.

Then one day he and a friend were passing by a church. He recognized his own work in the five pentacles in the stained glassed window and went in out of the cold. He had a spiritual epiphany and realized that there were other things of more importance than the money he had held onto so very tightly.

Our Pentacle character left the church with conviction that day. He started his own business once again. But, this time he made sure that he was in control of it and that it was not in control of him. And, in the process he learned a great deal about compassion and generosity. He shared his wealth with those in need and found that giving is much more gratifying that receiving.

This is the message inherent within the Six of Pentacles. The card depicts a wealthy business owner sharing his coins with two beggars on the street. He has a look of concern and compassion on his face. This look reflects his understanding of their situation. After all, he had only recently been in their shoes.

If the Six of Pentacles appears in your cards, it is telling you to pay attention to the needs of others as well as to your own needs. There is a great responsibility when you are given the power and control to be at least partially responsible for another person's financial standing.

The progression between the Five of Pentacles and the Six of Pentacles calls to mind the story of Ebenezer Scrooge and his employee Bob Cratchit. Scrooge had no idea of what poor Bob was going through until his own life was brought into his view through the presence of the ghosts of past, present and future.

Generosity is perhaps the greatest gift that humankind can possess. Sharing doesn't always have to be monetary. It can involve time, donating things to charity, or just helping a friend, neighbor or even a stranger do something that would be difficult for them to do alone.

I have always found that when I share what I have, no matter how meager that sharing might seem, I get so much more back in return.

Being kind and sharing is contagious. If you help someone out, that person will help another, and that person another, etc. A chain of sharing and gratitude is established.

So, when that Six of Pentacles appears in your cards, look around you and see what you can do to make a difference.

As Gandhi said "Be the change you want to see in the world."




Related Articles
Editor's Picks Articles
Top Ten Articles
Previous Features
Site Map





Content copyright © 2022 by Linda J. Paul. All rights reserved.
This content was written by Linda J. Paul. If you wish to use this content in any manner, you need written permission. Contact Linda J. Paul for details.