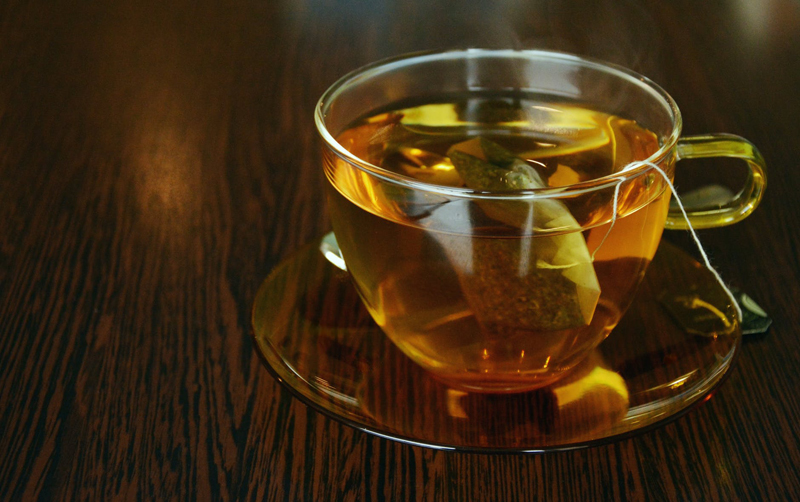 Valentine Tea

Valentine's Day for many is a day to express extra love for those closest to you in your life.

Some will surprise their loved one with a hefty satin covered box filled with chocolate, but why be mundane? Bring love into your tea cup!

Cupid is a Roman mythological character that remains a symbol synonymous with love and Valentine's Day. He first appears as the winged son of the goddess Venus and it is said that if he shoots you with just one shot of his arrows, you will be filled with love and desire for the person near you!

Then slowly as time progresses Cupid reemerges in the middle ages and has Christian influences and shows heavenly and earthly love.

Cupid today still inspires us with thoughts of romantic love:

Why not bring your love some tea for Valentine's Day?

Here are four chocolate and spicy tea recipes that will capture your love's heart!
These are easy to make and will show your creative side!

Chocolate Tea

(This is for one cup)
Ingredients:

1 bag of favorite tea/ approx. 1 tsp. of loose tea (black tea is preferred)
Boil one cup of water (can use small pan or tea kettle)
1 packet of favorite hot cocoa mix (DO NOT use any with marshmallow!)

Directions:
Brew your cup of tea (5 to 7 minutes)
Now remove your tea bag or infuser (strain if necessary)
Mix in your favorite cocoa mix (stir with spoon)

Yummy and sweet!

Love Tea

Ingredients:
(This is an easy recipe to make but steep time is 1 hour
This serves about 6 cups of tea)
Need a large pitcher for the water & large pot to heat tea in.

Put approx. 6 cups of water in the refrigerator.
Apple juice (for this recipe will use 1 c)
¼ c of honey or agave
¼ tsp. cinnamon (ground finely)
6 red colored herbal tea bags (strawberry, cranberry, rooibus, and pomegranate)
1 c more of water

Directions:

In a saucepan, bring the 1c of water and apple juice to a rapid boil, turn down heat to medium stir in honey & cinnamon. Next, add in tea bags (I like to gather tea strings together and wind tags together) and remove from heat. Now steep for about one hour. Cover with pan lid. After steep time is done remove herbal tea bags and mix with the cold water. Serve over ice if desired. Float strawberries for fun!

Some like it hot! Here are two recipes that turn up the volume on the heat dial!

Hot Stuff Tea
(This recipe makes about 6 cups)
Small pot for stove heating

Ingredients:
10 cloves
½ tsp. of grnd. Cinnamon
6 whole peppercorn or cracked pepper
1 pc. Fresh ginger peeled & chopped small
1c milk
6 tbsp. honey
4 orange pekoe tea bags
6 cups of water

Directions:

Mix together the spices (clove, ginger, cinnamon and pepper) and water in the pot. Bring this to boil. Next, add the honey and stir. Add in the milk, stir again. Bring this to boil again.
Once the mixture boils reduce your heat to medium low and simmer this for about 15 minutes. Remove from heat and now add 4 tea bags to steep. (Twist together tags to keep bags neatly together) Steep this for about 5 to 7 minutes. Now remove the tea bags. Strain any of chunks of spice with strainer at this time. Ladle into cups.

Serve warm!

Chili-Choco Tea

(This recipe is easy and makes 2 cups)
Need small saucepan for heating

Ingredients:

2 tsp. of your favorite black tea if using loose tea or
2 bags of favorite black tea
2c or 16 oz of water
1 to 2 tbsp. cocoa powder (this is ready mix to make instant cocoa)
A pinch to up to ¼ tsp of dried chili powder

Directions:

Boil up your water in small sauce pan, then mix in hot cocoa powder; stir.
Then add and steep your tea bags 5 minutes.
Now remove tea bags and *add dried chili powder. Stir and serve.
(*remember to only add to taste)

Have Hot Tea fun!

"Friendship is love without wings!" Lord Byron

Give your sweetie a great hot cup of tea with Cupid on the side!



Related Articles
Editor's Picks Articles
Top Ten Articles
Previous Features
Site Map





Content copyright © 2021 by Mary Caliendo. All rights reserved.
This content was written by Mary Caliendo. If you wish to use this content in any manner, you need written permission. Contact Mary Caliendo for details.