How to Cope When Bad Things Happen to Good People Like Us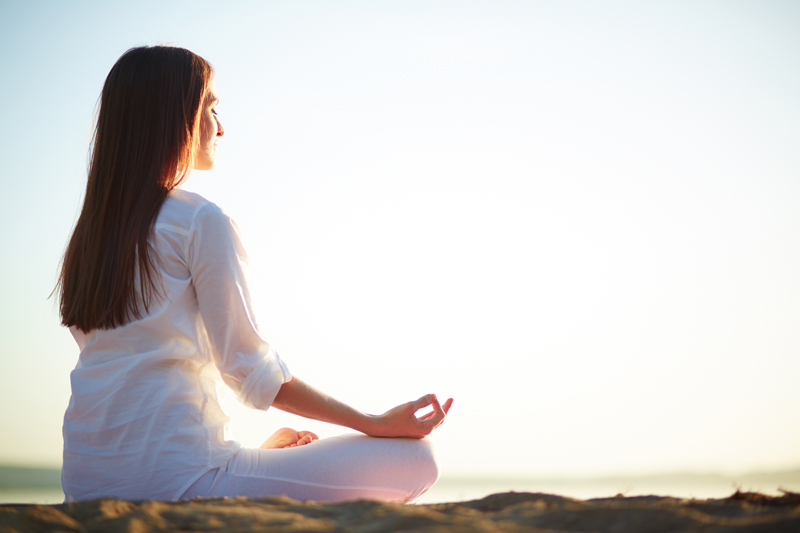 When something bad and painful happens in our lives, many of us ask, "Why me? What did I do to deserve this? After all I am a good person and I prayed to God, why weren't my prayers answered?" These questions can become more disturbing and more stressful than the problem itself. We place guilt on our shoulders and can't let go of feeling like a victim. In addition to guilt we spend a great deal of time hoping. Although we need some hope to create an optimistic fuel to drive forward, if we hope for too much, we are setting ourselves up for disappointment. Also we rob ourselves of accepting and adapting to the immediate present. Human beings are beautifully engineered to adapt. We can live with many things…
True story: A young unmarried woman of thirty three was diagnosed with breast cancer and had a radical mastectomy. Her post surgical treatment which included radiation treatment caused lymphedema, an uncomfortable swelling of her arm. She received regular massage therapy to deal with this common after-effect. Not in her wildest dreams could she imagine the full outcome of her illness. She and her massage therapist fell in love and are engaged to soon be married! Out of adversity sprouted true love!
In early February 2004 an Australian study, "Optimism and Survival in Lung Carcinoma Patients," stated that optimism in a group of patients with a specific type of cancer did not lengthen their lives. The conclusion: The role of optimism has been overrated in cancer survival. While this study undermines the role of positive thinking in healing, many physicians still support that positive thinking is effective in improving life quality. Dr. Abraham Verghese in a February 22, 2004 NY Times Magazine article explained that thinking we have supernatural, positive powers to drive away illness is simplistic. However, positive thinking helps one to live with an illness instead of die from it. Hope is a wonderful thing- Emily Dickinson called it "The thing with feathers." However, we have to simplify our hope keeping it realistic and down to earth.
We need not stress about why something bad has happened. We need not feel burdened with guilt that we are sick and can't cure our illness or that of our loved one's because we have failed at tapping into our positivism and superior mental control. Rather genetics, environment and random events have created the situation. We can learn to live better. Here are some suggestions to balance out stress.
If you have an obstacle, it doesn't have to metaphorically ride next to you while you drive. Let the obstacle take a back seat. Even if the stressful problem accompanies you on your journey, you can still drive, accomplish and be reasonably happy. You might have to yell at your problem from time to time: Shut up!
Focus your positive thoughts into the here and now; concentrate on living your fullest and most meaningful life. Don't dwell on past or future loss. We all come into this world in the middle of the movie and leave in the middle of the movie.
Cut down on the mini-stressors of your life to help you deal with a bigger problem. Channel your energy and direct it where it is most needed.
Strive to be more creative in everything that you do whether it is your job, your cooking, your relationships or your walks. If you feel that your life is being destroyed, counteract the effects with creativity. Put back your spark. Don't be afraid to take a new job, or move to a new home.
Pray in community if it makes you feel better and if it helps you to tap into group energy. Don't pray to get something in return from a higher power. Consider this- no one, not even a higher power, likes to hear whining.
Keep your hopes realistic: Hope to sleep better, feel more energetic, eat balanced meals, see friends, go on an outing with the family, or a trip to a place you have always wanted to visit.

Make it a point to use coping humor. You can lessen the severity of a problem by laughing at it. Entertain yourself with your own thoughts. Think up amusing things to say as though you were a comedy writer. Humor generates hormones that have a health giving effect!
Worry less about the metaphysical why of things and concentrate more on making yourself feel happier today on earth. No matter how hard we think and rationalize, we might never understand why, but we can appreciate what we have.
Be kind to others because it will make you feel better about yourself to have the power to contribute. Don't look to get anything in return.
Ease up your grip on trying to control things. When you yield to the problem or condition and accept it, you will have more energy to heal.
Clean up your home and create a space that is inviting to others. This will attract positive people into your life to support and sustain you. There is strength in numbers.
For additional insight, mind/body prescriptions and physical exercises designed to overcome adversity please read the chapter
Training for Trauma
in my book
Turn On Your Inner Light
---
Debbie Mandel, MA is the author of
Turn On Your Inner Light: Fitness for Body, Mind and Soul,
a stress-reduction specialist, motivational speaker, a personal trainer and mind/body lecturer at Southampton College. She is the host of the weekly Turn On Your Inner Light Show on WLIE 540AM in New York City , produces a weekly wellness newsletter, and has been featured on radio/ TV and print media. To learn more visit:
www.TurnOnYourInnerLight.com


Editor's Picks Articles
Top Ten Articles
Previous Features
Site Map





Content copyright © 2019 by Debbie Mandel. All rights reserved.
This content was written by Debbie Mandel. If you wish to use this content in any manner, you need written permission. Contact Debbie Mandel for details.