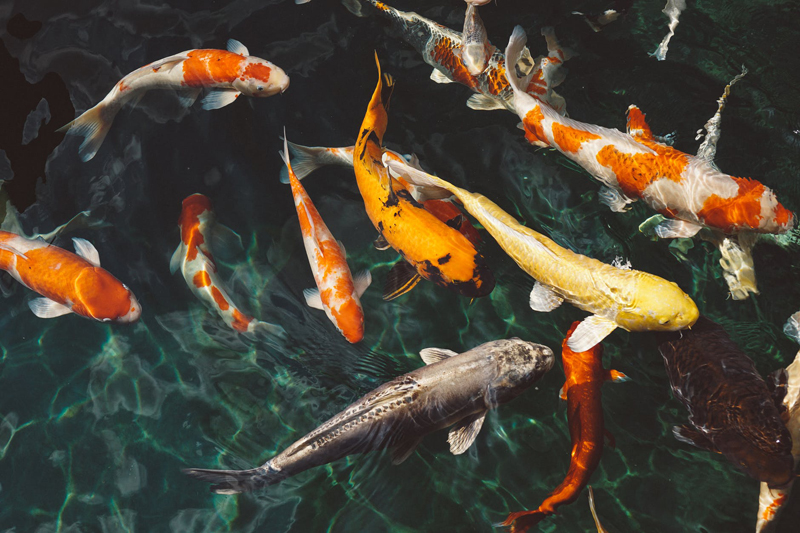 I have a friend who loves to wake up every morning and watch her tank of minnows swimming. She says it is meditational, calming, soothing, and gives her a joyful feeling first thing in the morning when she wakes up. This is a wonderful experience that any beginning fishkeeper can have every day.

Rosy Red Minnows are a beautiful choice! They are colorful and peaceful and easy to care for. They can live for 3 years and are interesting to watch.

You should have at least three Rosy Red Minnows because they are social fish and they just do better if they have other Rosy Red Minnows with them in the same aquarium or fish tank.

Rosy Red Minnows enjoy eating flake food. You can buy it at PetsMart or Petco or an aquarium store or in the fish department at Wal-Mart or other stores that have fish departments.

Rosy Red Minnows are fresh water fish who enjoy a cool temperature. Of course, cleanliness of the water is very important as it always is with all aquarium fish. This is one of the main keys to the continued good health of your Rosy Red Minnows and of all your fish that you keep at home in a fish tank.

It is necessary to have at least one full gallon of water per every one inch of fish. This is a good rule of thumb. Remember, as your fish get bigger, they will require more water, so start out with more water than you need (that is to say - a bigger aquarium than you need at first) when the Rosy Red Minnows are babies because you know that they are going to grow and get longer and therefore require more water and a bigger tank to survive and thrive in good health throughout their lives.

Do not put bigger, carniverous fish into the tank with your Rosy Red Minnows because they will probably eat your Rosy Red Minnows and this will be a tragedy. Large, carniverous fish do not belong in the same community with your Rosy Red Minnows. Minnows are lovely, peaceful fish and fascinating and beautiful enough on their own to just have a whole fish tank full of the radiant Rosy Red Minnow.
You Should Also Read:
The Importance of Clean Water For Betta Fish


Related Articles
Editor's Picks Articles
Top Ten Articles
Previous Features
Site Map





Content copyright © 2022 by Mary Brennecke. All rights reserved.
This content was written by Mary Brennecke. If you wish to use this content in any manner, you need written permission. Contact Mary Brennecke for details.