Issues Facing Black Communities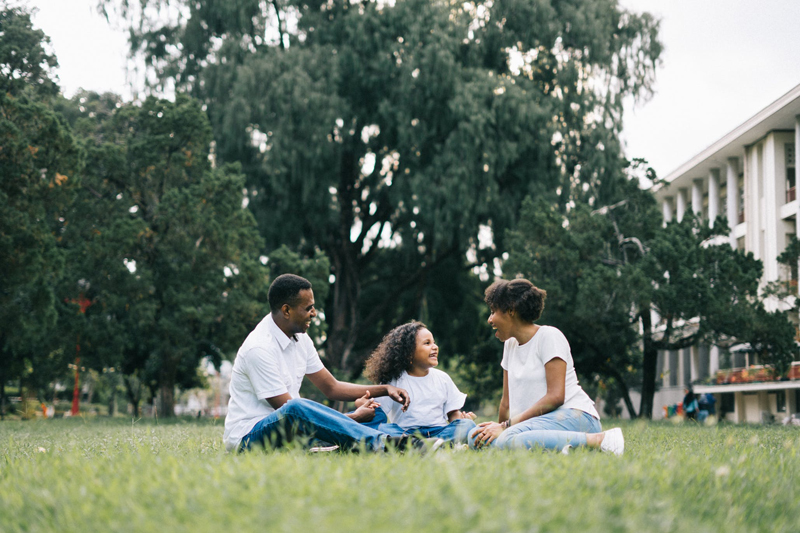 Everyone can weigh in on this issue: What are the greatest issues facing the Black community? Depending upon your experience and current situation, your answer may be different from the next person. The Black community continues to face certain issues that are having a profound affect upon communities and families as a whole.

The 21st century has seen changes and opportunities for the Black community. It has even managed to produce its first African American President. Yet, there still lingers issues that face the Black community in devastating proportions. In many communities, it is no different than twenty, thirty or even forty years ago. The issues remain the same, but have worsen over the generations.

These issues/challenges that are being faced have been widely documented over the years—through census reports, case studies, statistical reports and data. Yet, the one thing that has not come from all of these reports is a definite solution to eradicate the continuing burgeoning of this issues that many Black communities just can't seem to come from under. Some of the issues involve employment, education, health, race relations, criminal justice, and economic development.

It is no secret how this writer feels concerning education. It is the belief of this Editor, that education is key to changing circumstances and situations. Education can be a pivotal point in determining a person's future. Education in the round is necessary. Meaning: there are different forms of education that must be adopted. Lessons learned through a school setting. Education received from life experiences. Education received through one's family. A Spiritual education. And, an education received through the history of a people. If we do not know where we came from, we will never know who we are and where we are going, and how far we can actually go.

Employment issues continued to plague the Black community. Even with the reported increase in job development and the dip in the unemployment rate, those in the Black community are still among those in the high percentage of unemployment category. Why is that? At the same time, however, African American women have been steadily increasing as business owners and entrepreneurs.

Economics and employment go hand in hand. Add to that equation, education. Many have found themselves having to go back to school to learn something new, just to make ends meet for their families. More people are working rather than retiring. And there are many more grandparents taking care of grandchildren, and thereby making it necessary for employment, and sometimes government aid.

Healthcare and health concerns are another great concern for the Black community. Although President Obama passed laws concerning healthcare that would supposedly help all people; the fight and block for those changes to be implemented are still causing stagnation and severe problems for many in the Black community. Many have yet to see a primary physician or to get the necessary check-ups that are needed to maintain a healthy life. Or, to take preventive measures concerning their health.

Not to lump all Black communities together, but this particular writer comes from the old school that we are our brother's keeper. And that whatever is affecting one community, should have an impact on all communities. So, whether or not one has made it to the other side of the rainbow, does not mean that we should distance ourselves from the cares and concerns of our communities as a whole. Many of us may be just a paycheck or position from losing everything that was worked for. Legislation, laws, politicians, etcetera, all play apart in the lives we are living. And things can change at a moments notice for anyone.

Black communities are still being torn apart. Families are continuing to be broken and annihilated by the frequent and inexcusable increase of incarceration of Black sons and fathers. There is also a significant rise in the incarceration of Black women. As it stands; there are are more young Black males between the ages of 18 and 25 incarcerated than there are in College. There is something gravely wrong with that statistic.

Neighborhoods are being left to crumble, as a mass exit is taking place in once thriving and flourishing communities. Housing and buildings are being left to crumble, as new developers come in under the guise of community economic development, taking over communities to build young, urban condominiums and trendy neighborhoods, while long time residents are being relocated and their communities dissembled.

Many are the issues continuing to face the Black community. We can continue to talk about it; discuss it ad-nausea. But until something is done—we are just passing along the issues and challenges for the next generation to fix. But how can they possibly fix something when they are not being given the proper tools or education to make that change.

It is time to come together as a whole. To unite as a community and begin to speak on the solutions, as to concentrating on the problems. The Black community is rich with creativity and ingeniousness. The first order of business should be to educate each person. Even if you have to go to one door at a time.

Communities must begin to fight proactively and defensively. They must come together and begin to communicate and discuss what can be done to address the issues at hand, and be determined to fight for what is right and what is due to each community. They must understand what is at stake, and what can be done, and how to begin to facilitate the necessary changes.

As a whole, Black communities can do three things to begin to address the issues/challenges facing them: Educate. Organize. And Vote. The power is in our hands to make the necessary changes for our communities. If we don't, then who will?



You Should Also Read:
The Dichotomy of Black Life
Disrupting The Dichotomy of Black Life
Saving Our Communities


Related Articles
Editor's Picks Articles
Top Ten Articles
Previous Features
Site Map





Content copyright © 2023 by Ruthe McDonald. All rights reserved.
This content was written by Ruthe McDonald. If you wish to use this content in any manner, you need written permission. Contact Ruthe McDonald for details.