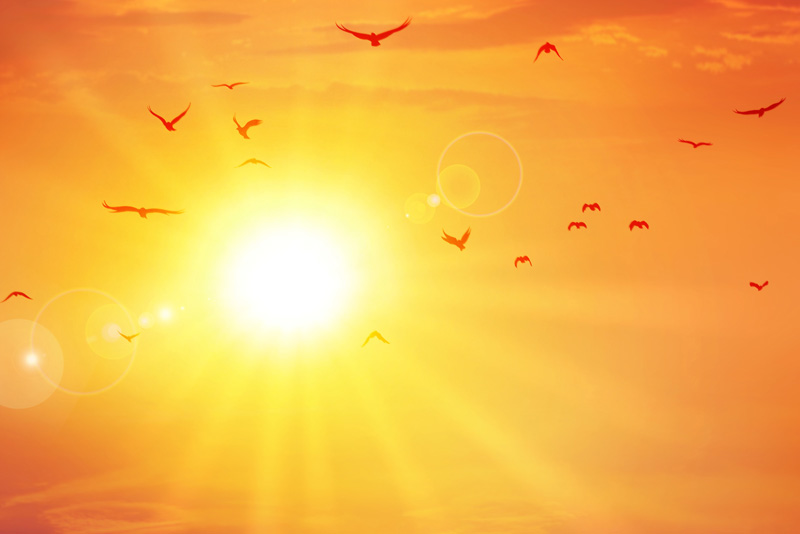 What does a Christian look like? What are some of the identifying details of the redeemed?
The apostle Paul wrote to the church at Ephesus, reminding them that they were to live in a way that was worthy of their new life in Christ. Three characteristics of that life were
humility, gentleness and patience
.
Those qualities are not generally held in high esteem in our culture today. They are more often seen as signs of weakness. We might expect them in someone such as Mother Theresa or other very spiritual elderly person, but not in men and women with things to do and people to see. We certainly can't expect to see such qualities in anyone who has responsibilities and a busy schedule to keep. It seems that many Christians tend to be self-absorbed and to bear a strong resemblance to non-believers in this way. Humility, gentleness and patience were lacking in the Ephesians and are still lacking in many Christians today.
In the Bible, humility, gentleness and patience are never signs of weakness. They are signs of the power of faith in God and in His strength.
Humility is not thinking little of yourself. It is not being a doormat. It is having a realistic assessment of yourself. It is realizing that we don't bring the strength or goodness. God provides it and brings it to us. We don't judge ourselves by what we do for God but by what God does and has done for us.
Moses is described as more humble than anyone on the face of the earth. (Numbers 12:3) Yet, as we read in Exodus, he led more than a million Israelites through the wilderness. He was a strong man who showed humility in his absolute dependence upon God.
Gentleness is
showing tenderness and kindness when dealing with those who are weaker and more vulnerable - like a shepherd caring for his sheep - just as God is gentle with us.
Jesus was gentle, without sacrificing truth, even with those caught in obvious sin. When an adulterous woman was brought to Him, He shamed her attackers into leaving and gently said to her, "Go and sin no more."
Patience
is acting with restraint and self-control. We are to be patient in waiting for God's answers and to be patient in our relationships with one another.
God had the patience to wait for us to turn away from sin and to turn toward Him instead of giving us what we truly deserved - spiritual death.
Humility, Gentleness and Patience
These are three healing qualities. Every day we all run into self involvement, impatience, harsh words and unkind actions. How would it heal our troubled hearts to meet with humility, gentleness and patience.
Humble, Gentle, Patient
Do these words define you? Do they characterize your interactions with family, friends, co-workers and strangers, in the past week?
Treat every person as someone of value.

Don't think less of yourself, think of yourself less.

Respond rather than react.

Spend more time listening than speaking.
Read more about
humility
. Romans 12:3, 1 Corinthians 1:28, 1 Peter 5:5 Micah 6:8, James 4:10
Read more about
gentleness
. Matthew 11:29, Isaiah 40:11, John 8:3-11
Read more about
patience
. 1 Timothy 1:16, Romans 2:4, Nehemiah 9:30
You Should Also Read:
Gentleness - a Fruit of the Spirit
Patience - a Fruit of the Spirit


Related Articles
Editor's Picks Articles
Top Ten Articles
Previous Features
Site Map



Follow @LynneChapman
Tweet





Content copyright © 2022 by Lynne Chapman. All rights reserved.
This content was written by Lynne Chapman. If you wish to use this content in any manner, you need written permission. Contact Lynne Chapman for details.