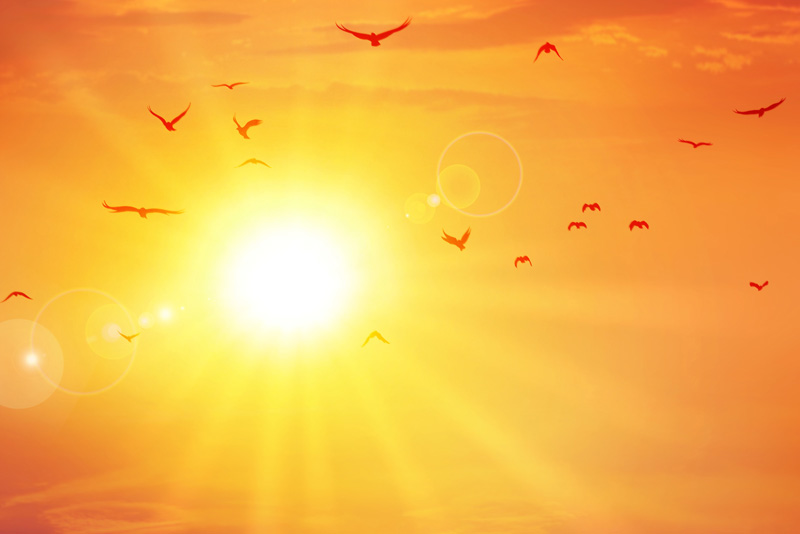 Prayer is our communication with our creator. It is all important. These articles talk about what the Bible says about it.
Peace... In War


There is a source of peace to draw in times of trouble.
3 Tips for Prayer


I gain wisdom for prayer from three little girls.
A Morning Prayer


This is my list of Give me's for today.
A Testimony of Death and Rebirth


Everyone has a story. It is a story of life and the very important story of how they met the Savior.
Accessible God


The bible tells me God is close. He is accessible. The bible tells me this sinful, lowly, child of his is allowed to boldly approach the Creator of the universe.
And When You Pray - It's Relationship


We humans tend to construct important and regal sounding prayers. That's why Jesus gave us a simple pattern for prayer.
And When You Pray ... It's an Attitude


The Lord´s Prayer is a form or outline for prayer. The first few lines set up the proper attitude.
And When You Pray...


Perhaps you have been told, as I have, to pray, without having a clear picture of how.
And When You Pray... Forgivness and Protection


In continuing the Bible study of the Lord's pattern for prayer, this week I respectfully urge you to admit that you are not perfect.
Answered Prayer - Conditional?


Why would a loving, forgiving, merciful God not give me what I ask for?
Back to School Prayers


Make this school year the best year ever by asking for the help that has always been there.
Begin Prayer with Worship


As Christians, we like to pray. God the Father is the giver of "every good and perfect gift" so we can always come up with our list of requests and often present them like a Christmas list.
Hear God Speak


How does God speak to you? This ancient form of prayer is powerful and is much easier than you may think.
How to Pray for Help


When I´m in trouble, I turn to the Book of Psalms. Psalm 86 is David´s prayer for help.
Hurricane Katrina - One Person Can Make a Difference


Can one small person make a difference in a massive disaster such as Hurricane Katrina?
In Search of the Well-Constructed Prayer


Thinking about prayer, and doing it right. What does the Bible say about prayer?
Jesus Prays For Me


The Bible says Jesus prays for me. What does he pray?
Moving Forward in Prayer


I failed to fully understand a common pattern for prayer. Revisiting prayer as it relates to God and as it relates to me.
No Grocery List Today – Only Thanksgiving


God is the giver of good gifts. But he is more than that.
POWER for Today


Life is unpredictable. We face real enemies, whether at the office dealing with competition and anger, or in a home office facing self-doubt or apathy, or in the back yard facing rodents and pestilence. Use this prayer as a reminder to begin each day with the power only God supplies.
POWER for Tonight


Assure a peaceful night's sleep by considering these POWER points.
Pray Boldly


How strong is your confidence in our Heavenly Father? When's the last time you prayed boldly? Without hesitation and without second guessing?
Pray For The Government


The Bible tells us that God establishes all governing authorities. Rebelling against them is rebelling against what God has instituted.
Prayer for New Believers


It is a privilege to witness the baptism of new believers. As they take the step into the water it is an outward sign of the inner change that took place when they received Jesus Christ as their Lord and Savior. What is our responsibility to new believe
Prayer From Psalm 112


Using God's word is a way of being sure to pray within His will. I used Psalm 112 to form a prayer for my husband.
Prayer Power


How often have you heard the phrase, the power of prayer? Is it a filler or throw-away phrase?
Prayer With Friends in High Places


When I pray, am I on my own? What do I say to reach my Heavenly Father? How can I make my feelings known?
Prayerful Preparation


How do you prepare for important moments in life? Before my class reunion, I dieted, had my hair cut and high-lighted, and shopped for clothes.
Prayers for Grandchildren


Are your grandchildren far out of your sphere of influence? They are never out of God's reach. Petition Him on behalf of your granchildren.
Prayers of Paul - Colossians


We pray regularly for the physical needs of family and friends. How often do we pray for spiritual needs?
Prayers of Paul - Ephesians


I'm resolved to devote more time and more of my heart to prayer through a study of the prayers of Paul the apostle.
Prayers That Get God's Attention


I sit down to pray and wonder if my requests are important enough to merit God's attention. Are my problems rising up to the ceiling, bouncing off and falling back down on my head?
Precious Silence


How often are you quiet? How long can you sit without the distraction of television, computer, cell phone, or the voices of other people? With all the distractions, how difficult is it to hear God's voice?
Scripture and Prayers for Comfort


It is difficult to believe that there is such a thing as pure evil, but often someting happens and it seems that Satan wins.
Teaching Children to Pray


Begin early in teaching your child to depend on God and to go to Him in prayer.
This Storm Will Pass


Here I am, on my knees, Bible open, searching for peace this morning.
What do I want from God ?


Am I asking God for true spiritual treasures, or simple comforts of this world?
When God's People Pray to Change the Country


Are you concerned with the state of the world? The nation? Your state? Your city? Let's begin with prayer to make a difference. Let's pray intentionally for a change.
Why Pray


God knows everything. Why should I pray? The answer to that question is as important for the Christian's own prayer life as it is for the person who does not yet know the God we love.
Wrestling With Unanswered Prayer


Am I praying in my own determination and strength or am I praying in the Spirit?
Editor's Picks Articles
Top Ten Articles
Previous Features
Site Map
Follow @LynneChapman
Tweet
Content copyright © 2018 by . All rights reserved.
This content was written by . If you wish to use this content in any manner, you need written permission.
Contact Lynne Chapman for details.