Guest Author - Mavis Metcalf
Can you get immediate veterinary care in your area for your bird if required? When a bird related emergency happened in my city, we found out that our birds do not have this service after normal clinic hours.
Kermit, an Eclectus had a good home with Gwen, who loved him & cared for him along with her two dogs. Gwen had obtained Kermit just over a year earlier when he was about 6 years old.
One Saturday afternoon, Gwen had Kermit out of the cage & her two dogs were in the room as well. The dogs & the bird had interacted before without problem, but as usual she was not far away. She heard a screech and immediately investigated. Kermit & the dogs were both where they belonged, but she did find a small speck of blood near Kermit's beak.
Later that evening, Kermit seemed tired, and by the next morning it was clear that he was ill. Gwen phoned around for assistance, but there were no avian vets available for emergency services on Sunday. After talking to several veterinarians over the phone, who did not wish to see the bird, she took Kermit to a local vet clinic when it opened on Monday morning.
Although Kermit was treated, it was too late and unfortunately, on Tuesday morning Kermit was found dead when the clinic opened. Gwen agreed to have an autopsy performed, and it was found that Kermit had died from toxic poisoning resulting from a dog bite.
This loss might have been avoided if Gwen had been able to access emergency avian vet care on Sunday morning. If Kermit had been seen & had received antibiotics within 24 hours, there is a good chance that he would still be alive today.
Its important to understand that a bite or even a scratch from a dog, cat or wild animal can cause Pasteurella bacteria to invade the blood stream. The animal does not have to puncture the skin – a scrape or scratch is equally serious.
For the bird to have a chance of survival, antibiotic treatment must be made within 24 hours. Kermit was tube fed and treated with antibiotics later Monday evening (almost 48 hours after the incident) because the initial examination of the wound in the morning indicated that it was not serious enough to treat.
If a bite or scratch happens to your bird, please clean it with hydrogen peroxide or soapy water and get to an avian veterinarian immediately.
Before an emergency happens, check with your local avian veterinarians to find out whether they can be reached in an emergency during evenings and weekends. Our bird club has now decided to contact all the veterinarians who treat birds in the city, in an attempt to make arrangements for after hour and weekend emergencies.
After many years of pet bird ownership, I have decided to write e-books about the care of some of these wonderful birds.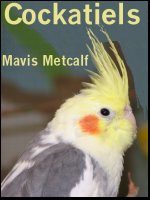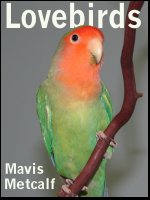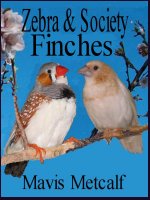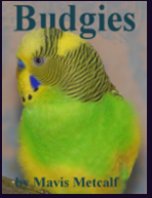 If you have any questions or comments please feel free to join in a forum discussion - the most recent topics are listed below.