Tick-borne Diseases in Florida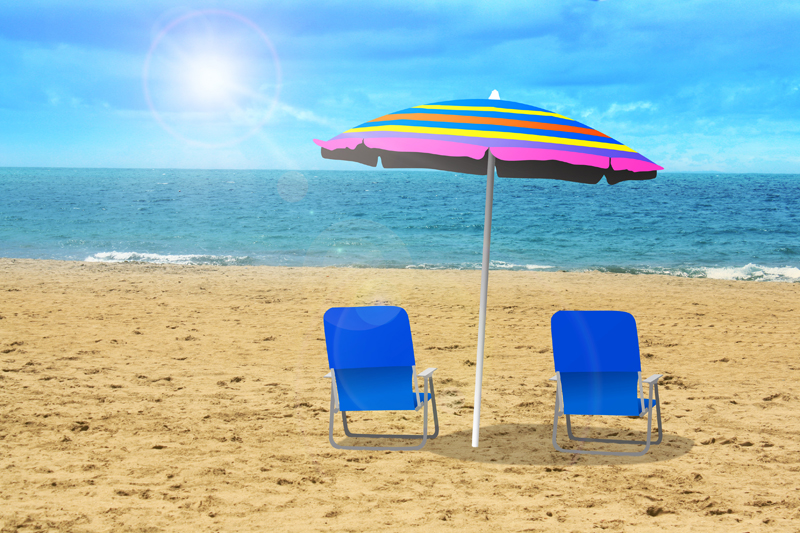 The arrival of the Memorial Day holiday with the beginning of summer is a good time to be thinking about tick-borne disease prevention. These diseases are more prevalent during the spring and summer months, but in Florida ticks are active throughout the year. Tick bite protection should be practiced year-round.

Here are some tips to protect yourself:

If you're going into a grassy, brushy, or wooded area where ticks might be present, cover up. Wear long pants tucked into your socks and a long-sleeved shirt that is tucked into your pants. Light-colored clothing makes it easer to spot ticks. Wear a hat. Apply a tick repellent such as 20-30% DEET to bare skin and permethrin to clothing. If you're hiking along a trail, try to keep to the middle of the trail to minimize contact with vegetation. After you come indoors, shower and check yourself for ticks. Pay particular attention to your scalp, in and around your ears, under your arms, inside your navel, between your legs, and the backs of your knees. This is easier if you have another person help you. Otherwise, use a mirror.

If you do find a tick on your body, remove it with a pair of tweezers. Grasp the tick close to the skin and pull straight up. You can buy specialized tick tweezers that will help in their removal. Wash the bite site with soap and water. You may want to save the tick in a plastic baggie for further study in case symptoms appear.

Ticks carry a multitude of diseases such as Lyme disease, ehrlichiosis, anaplasmosis, and Rocky Mountain Spotted Fever. All of these are present in Florida, although Lyme disease is commonly associated with the northeast U.S. Both immature nymphs and adult ticks can transmit these pathogens. Here is a list of tick types found in the Sunshine State and the diseases they carry:

1.American Dog (a.k.a. Wood) Ticks can transmit Rocky Mountain
Spotted Fever and tularemia. Adults are usually found on dogs, but will
also attach to humans. They are abundant from March through September in
tall grass and brush.

2.Lone Star Ticks are the species that most commonly bite humans
in Florida. They carry ehrlichiosis and southern tick-associated rash
illness (STARI). Females can be identified by a light-colored dot on
their backs. Nymphs are present between February and October, while
adults occur from April through August with a peak in July.

3.Gulf Coast Ticks look like American Dog Ticks, but have larger
mouthparts. They transmit Rickettsia parkeri, which is similar to Rocky
Mountain Spotted Fever, but not as severe.

4.Black-legged (a.k.a. Deer) Ticks carry Lyme disease, babesiosis,
and HGA (human granulocytic anaplasmosis). These ticks are small. Adult
females can be identified by their orange-red body.

Rocky Mountain Spotted Fever (RMSF) is the most severe of these diseases. Symptoms are: a red, spotted rash after onset of fever; vomiting; headache; lack of appetite; and muscle aches.

Rickettsia parkeri, unlike RMSF, will cause the bite site to resemble a sore or pimple. Symptoms of R. parkeri include inoculation eschar (sore), fever, fatigue, headaches, muscle pain, and generalized rash.

Symptoms of Lyme Disease are: "bull's eye" rash (occurs in only 60-80% of cases), fever, headaches, chills, fatigue, and stiff neck or muscle aches. Late-stage symptoms may not appear until months or years after the bite.

Southern tick-associated rash illness (STARI) is similar to Lyme Disease, but chronic symptoms such as arthritis and neurological sequelae probably do not develop.

Ehrlichiosis and anaplasmosis have the following symptoms: fever, headache, fatigue, muscle aches, nausea, joint pain, diarrhea, and confusion.

Babesiosis may be asymptomatic, but victims may suffer fever, headache, and muscle weakness.

Finally, tularemia can have the following symptoms: a skin ulcer at the site of a bite, swollen lymph nodes near the skin ulcer (most often in the armpit or groin), severe headaches, fever, chills, fatigue.

Enjoy the outdoors this summer, but be tick-smart and check yourself, children, and pets for the presence of these blood-sucking critters.




Related Articles
Editor's Picks Articles
Top Ten Articles
Previous Features
Site Map





Content copyright © 2023 by Georgiana Kurtz. All rights reserved.
This content was written by Georgiana Kurtz. If you wish to use this content in any manner, you need written permission. Contact Georgiana Kurtz for details.