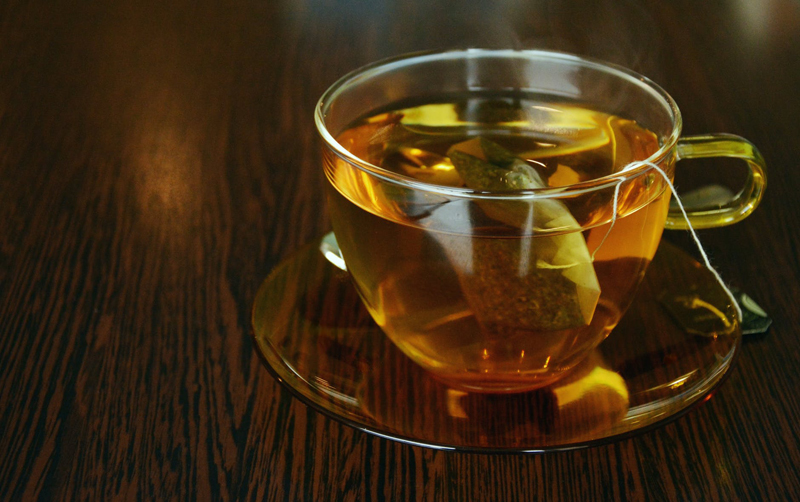 Green Earth Day Tea

In honor of our Earth and the goodness that it provides all, why not host a tea? Here I will present a couple of ideas as well as a green tea smoothie recipe for hosting a fun and enriching "Green" party.

"Going Green" can mean many things to many people. Why not take a simple step and include friends and family in a party that can spark small changes and even inspire whole lifestyle changes?

Hosting a "Going Green" party may mean simply to present ideas and the exchange of those ideas for a ladies club or a neighborhood group for example. These ideas may improve the living conditions of an area or common areas that all may share. While having the party one could organize simple area clean teams and enlist the help of the rest of the neighborhood or extended club members.

Hosting a "Green" tea party may not be a hard thing to do. Keep in mind that "green" as a definition according to Merriam Webster means: tending to preserve environmental quality (as being recyclable, biodegradable, or nonpolluting). So under that definition "Green" again can mean many things. This "green" tea party need not be stuffy, and please invite the kids! Kids are very inspired and often are engaged in the idea that even small things that they can contribute can make a difference! (Hence; future lifestyle changes).

To dress your table the "green" way, simply look around your home.

Try not to buy new things. Repurpose, recycle, reuse and even upcycle! Bed sheets and blankets make lovely table clothes. Tie ribbons around table legs or use old clothes pins to keep the wind at bay. No fancy candles? No problem! None are required. No fancy chairs? No problem! None are required. Mismatching things are definitely all the rage in designer circles anyway.
Borrow chairs or even ask to have guests bring a chair. If you want candles to decorate tables, search your home for all the leftovers you have and simply melt (be careful and these ideas are all over the internet) them into new candles or mismatch again. One can use mason jars, jelly jars, or old deep drinking cups to hold small candles and tea lights. Please do use caution and use a small thin layer of sand in the bottom to help defer heat. No tables? No problem. Make one from old leftover doors, or large pieces of plywood leftover from another project (just make sure whatever you set them on that it is sturdy) Have you got an old dresser just sitting in the garage? Use that. Move it to the patio, dress it with a sheet and viola buffet/server just like that!

Using foods that are sustainable, organic and "green" for your table also helps to set the stage for a true "green" event. Whatever you may be serving that day remember to check a local farmer's market. This idea lessens the carbon footprint, helps the local farmer stay in business and one gets fresher foods directly to the table. Look for teas that are made in a sustainable, organic and even fair-trade way. This helps the earth, and often gives one "fresher and better grades" of tea all while helping to sustain trade in a fair and equal way!

Here is a recipe to make fruity green tea smoothies!

Green Tea Fruity Smoothie

For this recipe one needs to have a blender, frothier, or processor. This recipe makes about
2 -6oz cups please adjust for more servings)

You will need:

Green tea (I used tea bags, but you can convert the loose tea to this recipe)
½ of honeydew melon (deseed & cut into small chunks)
1 banana (some use one that may be slightly frozen I did not)
¼ cup of Milk (one can use what is desired choice such as almond, soy, 2%, 1% or whatever one enjoys)
1tsp honey (can use other substitute sweetener to their liking)
Directions:
This recipe is very easy and good for children and teens.
Step 1. Please brew strong brewed tea (*for one person 1 drink requires 2 tea bags)

*Strong brew tea is when tea bags are steeped for about 10-12 minutes.

Measure and cut all items. Now simply add all items (including the tea) to the blender and on the blend step run blender until all items are smooth.*By using frozen fruit the smoothie is cold, can use crushed ice about ½ c. (If using hand held frothier, make sure that fruits are pre-mashed to make blending successful).

*This recipe can easily be adjusted to what one likes, for example can add about 1/3 c of yogurt, or experiment with different flavors such as cucumber or different fruits if one does not like melon.

Can add flax seed, or wheat germ to enhance and make the smoothie "a meal".

*A fun spring/summer tip- pour strong brewed tea into an ice cube tray and freeze to solid to use for a later time to make more smoothies!

Whatever your idea is of being "green", hosting a party described as above is a fun and inspiring way to take a step in that direction.



Related Articles
Editor's Picks Articles
Top Ten Articles
Previous Features
Site Map





Content copyright © 2022 by Mary Caliendo. All rights reserved.
This content was written by Mary Caliendo. If you wish to use this content in any manner, you need written permission. Contact Mary Caliendo for details.