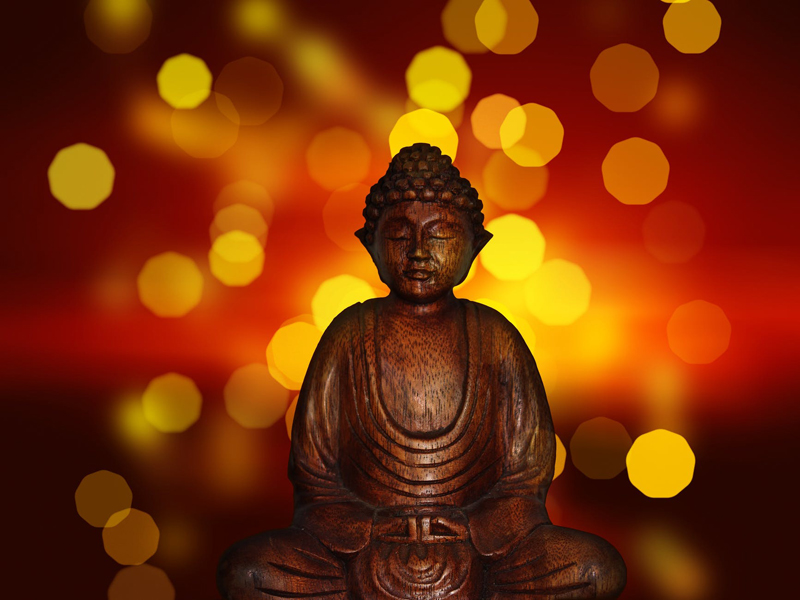 The Kalama Sutra (in Pali the Kalam Sutta) is one of the more well-known of Buddha's discourses, part of the Tripitaka, or Buddhist scriptural canon, acknowledged by both Theravada and Mahayana branches of Buddhism. It is sometimes called the Buddha's 'charter of free inquiry' because it urges seekers to rely upon their own experience, discernment, and reasoning abilities to evaluate spiritual teachings.

As with all the sutras, the Kalama Sutra is based on an oral discourse of the Buddha, in this case one he gave in response to a question when teaching in the town of Kesaputta, home of a the Kalamas clan. The Kalamas tell the Buddha that many Brahmins and teachers such as himself travel through the town, each preaching their own doctrine, and denigrating the doctrine of others. How, they ask, are they supposed to know who is speaking the truth?

The Buddha responds,

"Of course you are uncertain, Kalamas. Of course you are in doubt. When there are reasons for doubt, uncertainty is born. So in this case, Kalamas, don't go by reports, by legends, by traditions, by scripture, by logical conjecture, by inference, by analogies, by agreement through pondering views, by probability, or by the thought, 'This contemplative is our teacher.' When you know for yourselves that, 'These qualities are unskillful; these qualities are blameworthy; these qualities are criticized by the wise; these qualities, when adopted and carried out, lead to harm and to suffering' — then you should abandon them."
(translation by Thanissaro Bhikkhu)

The Buddha continues by asking, whether their own reason tells them qualities like greed, aversion, and delusion cause harm or bring benefit, and whether they therefore consider them skillful or unskillful. Of course they answer that these cause harm and are therefore unskillful. The Buddha responds that they should use the same sort of discrimination to evaluate the teachings they hear, and to decide what to practice. He tells them that by seeking to free their own minds of greed, aversion, and delusion, and by cultivating compassion, equanimity, and appreciation, they will discover for themselves the results of their practice.

The Kalama Sutra has been cause for some debate, and a misunderstanding of Buddhism by some, because the Buddha is telling the Kalamas not to rely on scripture, tradition, or even a teacher in order to decide what to practice and believe. Some have interpreted this as a kind of nihilistic skepticism, or as support for the idea that 'all beliefs are equal' and that therefore the Buddha is supporting any personal belief system, as long as it is deeply felt by the believer.

In fact, within the context of the question the Kalamas ask, it is better understood as a teaching against blind dogmatism or faith. Buddha is urging us not to believe anything solely based on its history or who is expounding it, and to instead assess for ourselves whether it can lead to harm or benefit. In addition, he is asking us to test tenets through our own practice, by assessing the results we see in our own awareness. This is not simply encouragement to believe whatever we want, but instead to seek out the wise, and then to test what they teach us for ourselves.

Understanding that Buddhism is based on personal practice is critical to understanding it as a whole. The Buddha is not a deity, and teachings such as the Four Noble Truths are not theology or dogma we are asked to take on faith. The Buddha asks us view him and his own path as an example, not as an object of worship, and to practice and 'test' what he teaches in order to discover the same truths for ourselves. An understanding of the Four Noble Truths or any other Buddhist teaching is not a philosophy or idea held in the mind, it is a realization born of inquiry and practice.
You Should Also Read:
Four Noble Truths
Buddhist Sutras
The Dhammapada


Related Articles
Editor's Picks Articles
Top Ten Articles
Previous Features
Site Map



Follow @mommymystic
Tweet



Content copyright © 2023 by Lisa Erickson. All rights reserved.
This content was written by Lisa Erickson. If you wish to use this content in any manner, you need written permission. Contact Lisa Erickson for details.