Book Review: Ten HealthyTeas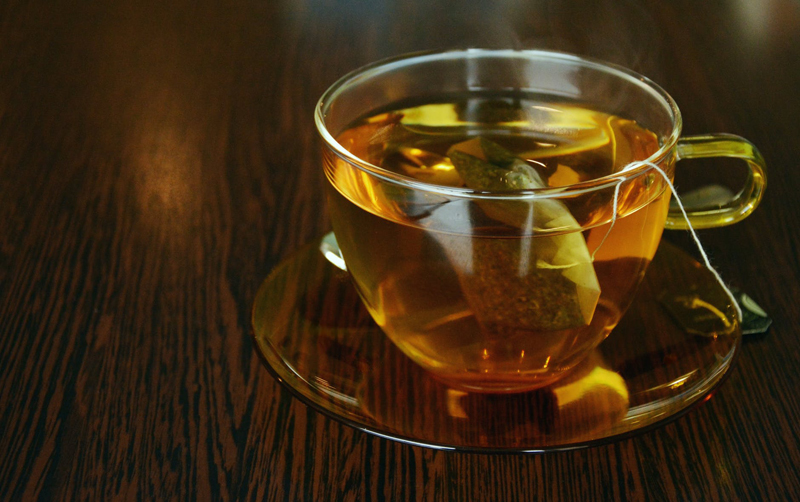 Book Review: Ten Healthy Teas

By Valerie B. Lull

In this book, its author Valerie B. Lull searches to bring the reader closer to health by providing information as well as healthy tea recipes that one can make at home.

Ms Lull has a passion for staying healthy and she shares this with the reader. She is a current student of herbalism with the American College of Health Sciences. When Ms Lull was a child she spent many a day with her relatives in Canada enjoying traditional-style tea.

Often I come across the question of "can tea be made out anything?" Well anyone can "steep" or "soak" anything in hot water, but I would not say that that was tea! As we all know tea goes back to ancient times and was regarded as many things; from money to medicine. And no matter what culture one is from tea has played some part in the formation of many beverages. But often it was shared that when tea was drunk the drinker found themselves feeling much better. Hence, the relation to tea and its health benefits is evident.

Today, people continue to search for more ways to be proactive with their health and seek out ways to continue to promote these ideals. Tea is the ongoing subject of medical testing and scientific testing of late. It has many studies showing great benefits to health from the mere drinking of even one cup of tea per day. While Ms Lull is not a doctor, she is studying to become a Master Herbalist. A Master Herbalist has studied extensively the use of herbal remedies that may relieve many health related problems.

Ms Lull presents the reader with of uses roots, flowers, and leaves to make tea for their health. She tells about her actual drinking experience of the chosen remedy, a bit of history on the particular herb and many little tea tips throughout the book. Valerie B. Lull also mentions the possible benefit that may be gained by drinking the particular herb. Ms Lull's book takes us through the use of ten different teas. One can even add her book to the collection of cook books you may own. It can become a not only useful, but healthful guide to great and different teas. For example, there are some common teas one may have heard of before, but there are also several that one would not think of using to make tea with.

Here is a list of the named teas: Green/black tea, ginger tea, chamomile tea, peppermint tea, raspberry tea, and lemon tea are common teas. But these teas listed in the book that are not as common are things like garlic tea, Echinacea tea, cranberry tea, and the Native American plant Goldenseal.

Valerie Lull's book was informative and easy to read and understand. The scientific names are listed next to the common name and that is a helpful tidbit. Ms Lull recommends that one seek out a doctor's advice if one wants to start a regiment of tea drinking; we know that many things including tea and herbs can and often do interrupt the medication that one may be taking and also may not be recommended if one may have a particular disease or condition.

Valerie B. Lull's book can be found at Amazon, Barnes & Noble, and through the publisher at: www.outskirtspress(dot)com/bookstore. E books are also available.

The author also welcomes comments, questions and information at: www.outskirtspress(dot)com/tenhealthyteas

*This book was given to Mary Caliendo by the author for review and it is now part of her personal library.



Related Articles
Editor's Picks Articles
Top Ten Articles
Previous Features
Site Map





Content copyright © 2021 by Mary Caliendo. All rights reserved.
This content was written by Mary Caliendo. If you wish to use this content in any manner, you need written permission. Contact Mary Caliendo for details.