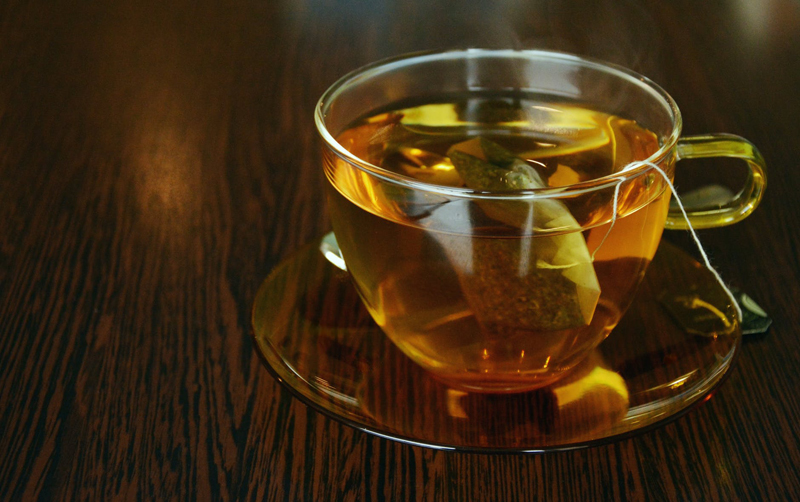 Refreshing Tea
It's starting to heat up outside. When the thermometer goes up and we start to sweat, we look for something soothing, refreshing, and fizzy or have a splash in its name to drink.

It is a fact and simply stated: Our human bodies need fluids each day in order to keep our body systems functioning properly; we need to hydrate them properly.

Water is still considered the ultimate way to keep our body systems hydrated. On a sidebar, water also can be generated from not just drinking it but eating it as well. Many foods are chock full of water and when eaten help to continually refresh our body systems.

Most doctors will agree to disagree on many studies and findings, but they tend to agree that one's body temperature is controlled by the respiration & the amount a person sweats. So it is different for everyone, however, anyone that excessively sweats on a very hot day may soon find themselves dehydrated
There is also a huge amount of misinformation found everywhere, in books, on the internet and in , "old-wives" tales passed on from generation to generation. One current such myth is that tea will cause one to become overcome with dehydration, especially on a hot day!

Let us de-bunk that one up front. While it is true that tea does contain caffeine; it is rather a low amount. In fact, caffeine is considered a diuretic. The myth is that a diuretic will cause those taking it to subsequently become dehydrated.

Caffeine does and can cause one to have to eliminate more often, which is what a true diuretic does. But going back to the fact that iced tea, or a warm cup of tea contains approximately no more than 50 mg per each 8 oz. Imperial cup size, it appears that most family doctors agree tea is a better thing that coffee.

Some experts agree that tea is almost better than water and is as effective as water at rehydrating us.
I thought for this article today I'd pass along a very simple recipe that one can serve at all their summertime parties:

Boston Splash Tea

This recipe will provide one gallon of tea drink.

What you will need:

1 large stockpot (that can hold over one gallon)
1 c of sugar
15 tea bags (this recipe calls for black tea although one can substitute their favorite tea)
1-12 oz. of frozen cranberry from concentrate
1 orange (please wash it)

Directions:

Step 1.
Please put water into the large stockpot, continue on high heat to a boil
Step 2.
When a "rolling boil" is present please add the sugar. Stir this constantly until it is dissolved.
Step 3.
Please add the tea bags and let them steep about 20 minutes
Step 4.
Remove the tea bags & discard.
Step 5.
Now stir in some cranberry concentrate. Then chill.


*When serving add ice cubes and garnish with thinly sliced oranges on edge of glass.

So when it gets hot outside, don't forget to grab a cold cup of tea and you'll soon be refreshed!



Related Articles
Editor's Picks Articles
Top Ten Articles
Previous Features
Site Map





Content copyright © 2021 by Mary Caliendo. All rights reserved.
This content was written by Mary Caliendo. If you wish to use this content in any manner, you need written permission. Contact Mary Caliendo for details.