An Example of Practical Invisibilty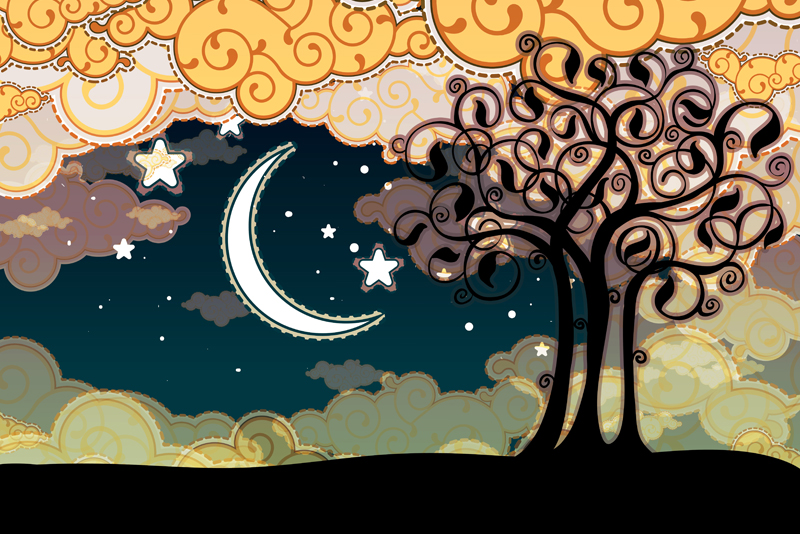 Over the last few weeks we have looked at some of the key components of becoming invisible, or at least unnoticeable, to the average person. Beginning with the basics of blending in with your environment, progressing to projecting an image that would fool others, then working with magickal energy and Divinity to take it to the highest level. This theory is all very well, but it helps considerably if you can learn about how this has been put into practice in real world situations. Fortunately I have used these techniques in many different situations, and for many purposes, over the years so you can see how it works in action.

I first started to use invisibility techniques in Mexico City back in the mid '70s when I began to practice magick. It wasn't as dangerous as it appears to be now, but it was perilous enough for someone in their teens that didn't belong to a street gang, and had a penchant for stopping cruelty to animals through physical persuasion. I quickly fell in with the 'magickal crowd' at school, and one of the first things I noticed was that members were able to go to the corner shop on their own without having to go as a group for protection from the local gangs. Particularly impressive as the shop was on the corner of several 'terratorias'

When I asked the people concerned they began to explain the practical and magickal principles I have covered in the earlier articles. Their approach emphasised the drawing in, or sealing, of the aura and not looking directly at anyone you specifically wanted to be invisible from. This proved to be highly effective, especially combined with using both static cover, such as trees and lampposts, and mobile cover including vehicles and groups of people. By putting this between myself and the people I was avoiding being noticed by I added an extra layer of camouflage

When I left Mexico and went to boarding school in England I had to join the army cadet force there for my first year as part of the school tradition of the time. I had some limited experience in blending with nature before this, but where we went on exercise on the Yorkshire Moors I quickly learned how to merge with nature as effectively as I had in an urban environment. This included learning how to gently feel ahead of me with a foot or hand – depending or whether I was walking or crawling – to detect and move any dry twigs or crunchy leaves and move when the wind blew. The latter being helpful in hiding both sound, and movement, through trees and grass.

An event near the end of my time in the cadets showed me just how effective combining magick and concealment techniques could be when we had an 'escape and evasion' exercise. This involved being hunted through a marsh, a small wood, and then an open area with tall grass by a platoon from another school, with the idea that we had to get as close as possible to the official army observers. Ideally close enough to be 'within rifle range' as though in actual combat and moving in on the enemy.

In this case evading the pursuing patrol was easy, compared to the angry gang members of Mexico, a bunch of English Public Schoolboys presented little challenge. Having moved around, rather than through, the marsh I was about in the middle of the wood when I heard a four man patrol coming in from my right. I barely had enough time to move behind a tree, suck in my aura and blend with the trees' energies, before they came past. The cadets carefully scanned ahead and to their left and the right, none of them even thought to look behind them!. This was the only potential opposition I encountered, whether through my invisibility techniques or just that the rest of my patrol was making more noise and commotion to draw our pursuers their way.

After the "enemy "patrol had passed I moved on to the edge of the wood and looked across the long grass between the wood and the army observers. These were professional soldiers and I was glad I had selected an area of compact undergrowth with lots of shapes to blend in with. Two of the group were constantly checking the area where the wood joined the grassland with high-powered binoculars. What I needed was a distraction, but what?

As I sat contemplating what to do I became aware of a pair of magpies sitting in a tree about fifteen feet away. My combination of blending with the surrounding energies of the wood, plus just sitting very still had made them overlook me. Very gently I took off the black beret that was part of my uniform and moved as far along the treeline as I could away from the birds while still being camouflaged by the background and being able to see them.

With a quick flick of my wrist I sent the beret spinning towards them like a Frisbee. Startled by the sudden movement of the hat heading their way, both birds took flight with vigorous flapping and loud alarm cries. I was aware of both sets of binoculars flicking towards the disturbance, and –hopefully- missing me as I slid into the long grass like an otter into water and leaving no sign.

I was worried that the magpies might decide to come over and harass me for disturbing them, but they had settled almost on top of where my beret had landed partially hidden in the tree branches. So I was able to 'leopard crawl' through the grass, pushing my rifle ahead of me muzzle first, timing my movements through it with the ripples caused by the wind to hide my progress. I had taken note of the position of the army officers relative to the angle of the sun, which meant I could navigate towards them via the angle of the shadows and not lift my head above cover to see where I was going.

I was still using all my magickal skills as well, trusting to my feelings as to when move, and when to stay still, in tune with the environment and situation. The Taoists call this Wu-Wei, and it is a key part of moving and staying invisible in a fluid situation. It proved most effective because as I got closer to the officers I could hear them talking into radios, guiding the search parties. Most of my patrol had already been caught, and those that had made it as far as the grass were not doing as well as I, being spotted by the binocular users and having the searchers guided to them.

Eventually came the call "Exercise over! Anyone left stand up!" I stood up to find I was close enough to make the officers jump slightly and only one of three to avoid being captured. This was impressive enough, but several years later I was to supersede it by entering a supposedly secure American Embassy in Japan to find a Ninja. The account of which will have to wait until next time due to lack of space, but I promise you it will be worth it.
You Should Also Read:
The Art of Invisbility
Saiminjutsu
Magick and Divinity


Related Articles
Editor's Picks Articles
Top Ten Articles
Previous Features
Site Map





Content copyright © 2022 by Ian Edwards. All rights reserved.
This content was written by Ian Edwards. If you wish to use this content in any manner, you need written permission. Contact Ian Edwards for details.