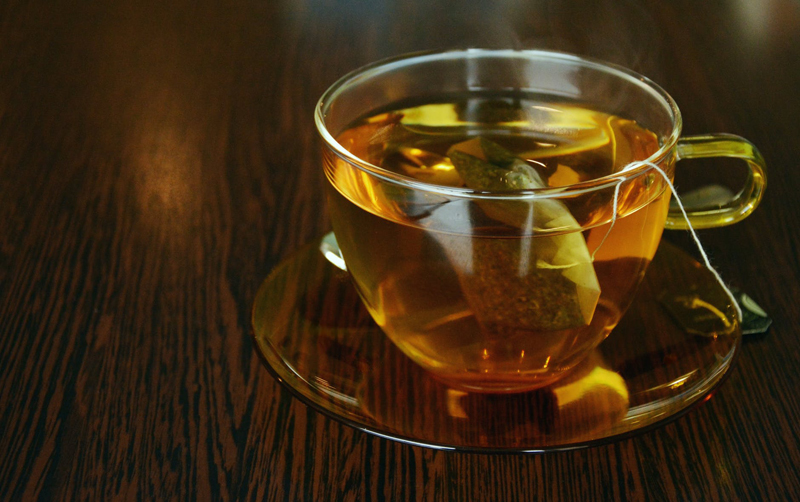 Tea Painting

It is really enjoyable when I come across great new or revisited ideas that surround tea. Tea painting came my way when I was looking for card making ideas for myself. Although it is a relatively "new craft" idea, this technique (and tea staining) has been around for thousands of years.

It is said that tea painting originated in China. Chinese painting is considered by some to be among one of the oldest traditions in the entire world. The earliest kinds of painting were done with a brush dipped in ink or stain (tea). However, the early paintings had the Chinese using tea to darken the entire backgrounds on scrolls.

In the Asiatic countries in general, painting and staining has been done using natural ingredients grown from the earth to dye or to paint paper, canvases, and silks.

The usage of tea as a paint medium is unconventional, but it has an aged look and also closely resembles that of watercolor painting. Watercolor painting is considered, what is known as a transparent medium. Basically, that means that one should be able to "see" the paper or background through the actual paint.

To make your own tea paint is just almost as easy as brewing a cup of tea!
Here is what you'll need:
Simply: tea cups (1 for each individual tea bag choice)
Tea pot/kettle or whatever you use to make tea
A variety of tea bags of your choice
1 paint brush
Card stock/watercolor paper (for picture or card making)
#2 pencil sharpened

Here are the very simple directions:
Determine what type of art work you'd like to make, using pencil sketch out your desired design.

Or upload the image of your choice, for example.

Step 1. Use a variety of tea bags (experiment) (see below for color choices and types of tea bags)

Step 2. Put kettle on and boil water. Place one tea bag in each individual tea cup.

Step 3. Fill cups with approximately about ¼ c. water or so (to up to only 1 inch of water)

*Do not add anything to the water! (Like cream and sugar for ex. Because one will not be drinking this)

Step 4. No need to even remove bags can paint with them in there (colors will deepen)

That's it! Now if you like the colors you are now ready to paint! Dip brush into tea cup and apply.

Here are some tips:

Tea painting is similar as noted prior to watercolor painting; the kind you once did when you were in elementary school. Tea painting can be "layered" to create just the right amount of color that you'd like. Remember to completely dry layers in between.

Letting your brush "puddle" the tea water will create a dark spot and a small amount of water goes a long way! (More water equals less color)
Hibiscus, pomegranate, rooibos, strawberry and red bush are likely to produce red colors.

Green tea produces yellowish to reddish hues.

Look for the dark berries like blueberry and plums to produce purple tones.

Black teas produce a variety of lights to darks in the brown hues.

Darjeeling produces dark browns almost mahogany like.

Leaving white areas (Paper showing through at spots will help to create highlights)

So have fun and experiment using a tea as a natural pigment or use it as an organic alternative, and paint a masterpiece worthy of framing!



Related Articles
Editor's Picks Articles
Top Ten Articles
Previous Features
Site Map





Content copyright © 2022 by Mary Caliendo. All rights reserved.
This content was written by Mary Caliendo. If you wish to use this content in any manner, you need written permission. Contact Mary Caliendo for details.