Scrapbooking Your Childhood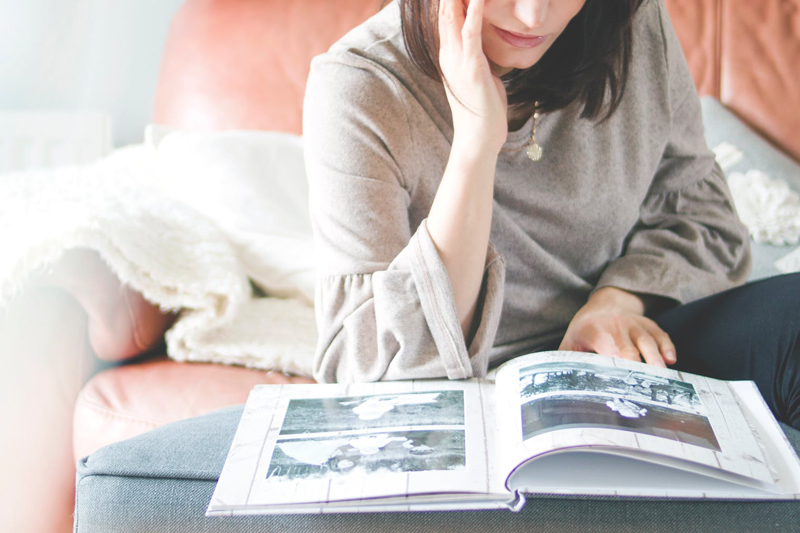 I didn't scrapbook until my high school years, so I have many childhood memories of my own that need to be recorded in my scrapbook. I typically spend most of my time scrapbooking my children's lives and faithbooking. I started thinking about how much my children love hearing stories from my childhood and how I need to get those stories written down. As I started writing things down, more and more childhood memories came flooding back. While writing down the memories I thought about all of the photos in my moms photo albums and how they would work well with the stories I was documenting. I am now creating "My Childhood Memories" album!

A Childhood memories album would also make a fabulous gift for my parents and brother and sisters. Since most of the memories that I am including are family memories!

Choose what sized album you will use for this project. I have a lot of photos and stories to go into my album so I decided on 12x12. Decide how much you are going to include in your album and let that help you decide what sized album to use. If you have few pictures you might find it easier to use 6x6 or 8x8 which works well with a photo on one page and journaling on the opposite page.

I started out with my journaling first. I kept a notebook and journaled childhood memories as they came to me. Sometimes just writing a couple words and not the entire story if I didn't have time. Then I could go back later and write out the whole story. I went through my journal and started a timeline to get the stories in chronological order the best that I could. I then collected my photos and got started on my album following the timeline.

Here are some memory joggers to get your started on journaling your childhood memories.

*My earliest memory
*How we celebrated the holidays (traditions)
*School Memories
*Teachers
*Schools you attended
*Friends at school
*Favorite subjects
*Games you played
*How did you get to school?
*Most embarassing moments
*Favorite Activities
*Family Vacations
*Places we went
*Summer Memories
*Water Fun
*Favorite Part of Summer
*How you spent your typical summer day
*Memorable People
*Special People in your life
*Family Time
*Funny things that happened
*Favorite Songs
*Favorite Foods
*Favorite Colors
*Favorite Belongings
*Home (If you don't have actual pictures of your homes, look in the backgrounds of old photos. You might be surprised to find bits and pieces of the backgrounds that will signify certain homes!)
*What did your room look like?
*Did you share your room?
*Did you move during childhood or always live in the same place
*Your neighborhood
*Clubs you were involved in
*What you wanted to be when you grew up
*Dreams and goals that you had
*Childhood achievements
*Friends and Family

Once you get started I am sure that you will think of more and more that you want to include in your childhood album! Get your journal started and collect some old family photos from your parents, grandparents and siblings. Get duplicates made of the photos and add them to your journaling to create an album your whole family will enjoy!




Related Articles
Editor's Picks Articles
Top Ten Articles
Previous Features
Site Map





Content copyright © 2023 by Michelle McVaney. All rights reserved.
This content was written by Michelle McVaney. If you wish to use this content in any manner, you need written permission. Contact Michelle McVaney for details.