Mint-Tea & Corn-fetti Salad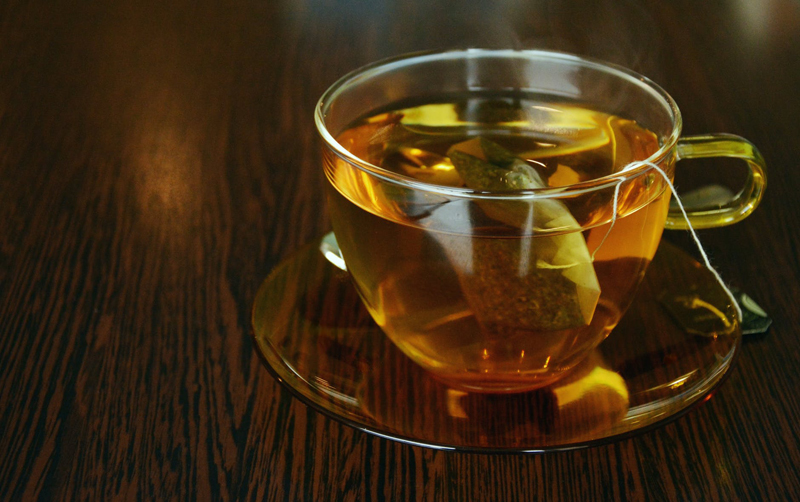 Mint-Tea & Corn-fetti Salad

The long hot days of summer are finally here. Lite-fare and thirst quenchers can be just the
thing to save your next party.

Here are two recipes that will not only be refreshing, they can be used
for events like the holiday BBQ, or picnics to the elegant shower or holiday party.

Tea is refreshing and along with quenching your thirst, a sure bonus is that teas (depending on which you use) add generous amounts of antioxidants that help fight free radicals in one's body.

Mint-Tea

*This recipe can be drunk right away, although I do prefer to refrigerate this overnight, it seems to be more flavorful in the end.

What you will need:

1-2 quart pitcher
1-tea kettle
1-large spoon
Fresh mint (about 12 sprigs)
4 tea bags (can use black tea or green tea your choice)
1 cup of sugar (can use a sugar substitute (honey, splenda, agave, stevia, truvia, raw, brown or liquid) of your choice-make sure to use equalivant measure!)
1 cup of no-pulp orange juice
¼ cup of lemon juice (or can use fresh squeezed)
4 cups of very cold water
Lemon or orange slices for garnish (optional)

Here are the directions:

Step 1. Boil 3 cups of water (this is where I use a tea kettle)
Step 2. Next, place your chosen tea bags into a 2 qt. pitcher along with the fresh mint sprigs.
Step 3. When kettle boils pour over the top of tea bags/mint. (make sure that your pitcher is approved for use with boiling water) Now, steep. I steep between 10-15 minutes.
Step 4. When done steeping, remove the tea bags. (I use a squeezer so I don't waste one ounce of tea!)
Step 5. While tea is hot/warm pour in sugar stir until dissolved.
Step 6. Now add 1 cup of orange juice (if you use orange drink make sure it is not that sweet adjust sugar if it is) Stir. Add lemon juice now, stir.
Step 7. Finally, add the 4 cups of cold water.

*At this point I choose to refrigerate, but this drink is ready .Mint -Tea can be served over ice cubes and then garnished with slices of fruit.

*One can use any type of "mint" tea bags as a substitute for mint sprigs (your taste specific)

*One can also use sprigs of mint as garnish if desired as well.

Corn-fetti salad

What you will need:

1-large salad bowl (or serving dish)
1-spoon
Dry Cup measures
1 of each- green, red, and yellow bell pepper (dice these make about ¼ cup of each)
1-10 ounce frozen corn (whole kernel & thaw)
½ of a medium red onion (dice this)
¼ of cucumber chopped into small cubes (*I remove rind)
1 small tomato chopped (use as much or more taste specific)
½ cup of mayo. (can use a substitute of your choice)

Directions:

Step 1. In your large bowl, combine all ingredients, and then mix well.
Step 2. Chill in refrigerator at least 1 hour.

Enjoy your recipes! Enjoy your summer!



Related Articles
Editor's Picks Articles
Top Ten Articles
Previous Features
Site Map





Content copyright © 2021 by Mary Caliendo. All rights reserved.
This content was written by Mary Caliendo. If you wish to use this content in any manner, you need written permission. Contact Mary Caliendo for details.