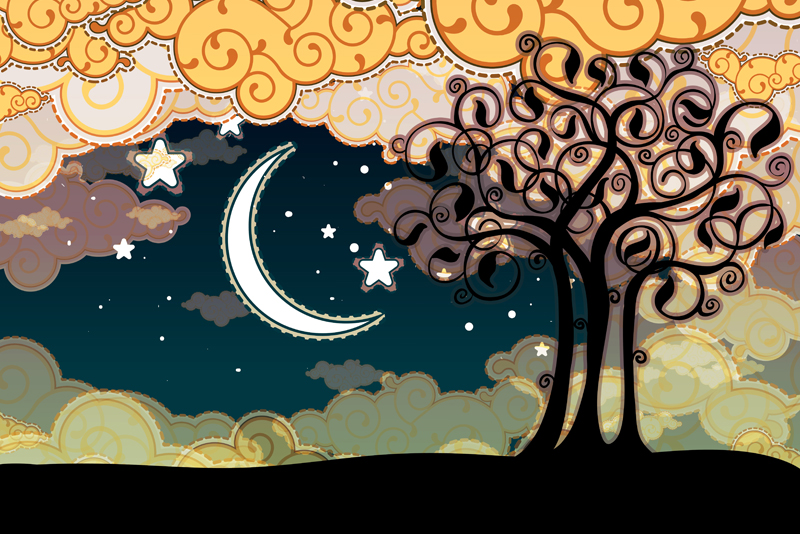 Being a Pagan affects every aspect of your life, including when you travel. In some cases it even influences where you travel. Not only to experience and learn from different cultures and specific areas, but also in avoiding some parts of the world where following a Pagan path can be detrimental to your health. Even interests related to aspects of the so called 'Occult', if known, can be fatal. Some readers may think this is an exaggeration but there are plenty of examples in the news every year. The most famous example recently was in May 2008 when Ali Hussain Sibat, an astrologer who appeared on Lebanese television, but who was also a devout follower of Islam. When he went on Umra pilgrimage to visit the holy shrines of Saudi Arabia someone recognised him, and reported him to the religious police. He was arrested, charged with "Sorcery", and sentenced to death by beheading. It was only through concerted international lobbying that this was put off to a date yet to be decided, and he wasn't even a Pagan!

The area of the world most renowned for this conduct is the Middle East, but vast areas of Africa are also quite risky for Pagans as they still burn people to death if they are accused of "Witchcraft" in the local sense. Some of the areas of Latin and Meso America are also risky for the novice Pagan, mainly because of the combative nature of the local magickal practitioners where progress is frequently achieved by eliminating any perceived rivals. When I lived in Mexico back in the 1970's contests of power were frequent between the local Brujos. These were usually conducted out in the open,
but it was not unknown for some of them to use underhanded magickal methods too. Partly to see how good the person they were interested in was, but also to keep up their skills at cursing and fate-directing.

To stay safe check up on the country and area you are going to. This is best done on the internet, useful sites include the American and British Embassies based in the country you are travelling to as they usually have up to date comments on the current
situation for the general public visiting the area. For a more Pagan viewpoint, sites such as the "Witches Voice" and the "Children of Artemis" have international contacts with groups in many parts of the world, plus bulletin boards you can post questions on. Also ask around at reputable New Age and Pagan Shops that have a high footfall. Many of them seem to be good places to find someone who, if they don't know themselves about conditions where you are going, can usually find someone who does.

If you find the place you are going is Pagan friendly – or at least Pagan tolerant – what do you take with you, and what do you leave at home? Things to leave at home include
details/copies of your passport and travel insurance with someone you can contact if you lose them, or need to make a claim. Always thoroughly check your insurance before
you go, as some companies have exclusions on what you can do, even down to what
kind of transport you can use. Mopeds or the moped based transport, used as taxies in many parts of Asia, frequently comes under the heading of "Hazardous Activities" and is not covered by the general insurance, but needs to be added on specifically. I usually read my insurance details from the middle to the back, then from the front to the middle, and even from back to front. This system seems to work best in picking up any details buried in the small print, especially bits where they "giveth with one clause, but taketh away with the other".


Other things not covered by insurance are favourite magical items and equipment. You may be able to buy replacements if they are the sort of thing that have monetary value, but you can never replace the history they have with you or the connection you have built up. I have specific travelling magickal items, including Tarot cards and Runes that go with me on trips. They still have a connection, but I wouldn't be quite as upset if I lost them or had them stolen. They also have specific spells connected to them that both improves the chances of me getting them back, and attract negative results to the thieves should they use or destroy them.


Expect to be stopped by security at airports if carrying these items as they register as either full liquid containers or something equally suspicious. It's quite fun watching the reaction of whoever opens the case or bag compartment to reveal them. In the UK so far it has been fascination as these tools tend not to be used by the general population. On one memorable trip leaving from Gatwick I tried using magickal energy to 'cloud' the X-ray machine, It worked very well, much to the consternation of the people using it. They ran our gear through several times with fuzzy results each time, so eventually they decided to hand search our hand luggage which included the bag with my Tarot cards.

When these were revealed the female security officer doing the search was enthralled. "I've never had me cards done!" she enthused. I explained that we were pushed for time getting to our flight, but at the same time a scene from the film "Live and Let Die" popped into my mind. I shuffled the pack quickly and fanned them out picture side down. "Pick a card" I requested. She did so, and turned it face up to reveal the Major Arcana card 'Judgement'." You have found yourself" I said with a smile. "Ooh! All me mates say I have good judgement" She replied happily and sent us on our way.

Half an hour later and several thousand feet up I felt something digging into my side. Some feeling around revealed a hole in a top chest pocket through which one of my favourite Athamies had slipped allowing it to end up in the lining of my travel vest. Basically I ended up going through security with a six inch knife that no one noticed thanks to being distracted by the by-play with the Tarot cards! It was not an outcome I was aiming for, and NOT something I would recommend trying!

This event shows several things, not least of which being that some magickal tools do develop a life of their own and if they want to come with you on your travels they will. They can and will protect themselves so you shouldn't worry about them too much if they do as their actions may be part of a bigger picture. Some of them, whether they are metallic or not, will set off the metal detector. It's the same for many Pagans who are magick users, personally I think it's to do with the intense magickal aura surrounding both interacting with the magnetic field of the detector.


As you have seen, it pays to plan ahead if taking a trip, especially if it is involved with your spiritual path, it goes a lot more smoothly if you plan ahead. Being a Pagan also brings with it its own special considerations which you should always bear in mind. By keeping magically and practicality balanced you can start your trip on a sound foundation for maximum benefit for all concerned.
You Should Also Read:
African Culture site
Middle Eastern Culture site
Adventure Living site


Related Articles
Editor's Picks Articles
Top Ten Articles
Previous Features
Site Map





Content copyright © 2023 by Ian Edwards. All rights reserved.
This content was written by Ian Edwards. If you wish to use this content in any manner, you need written permission. Contact Ian Edwards for details.