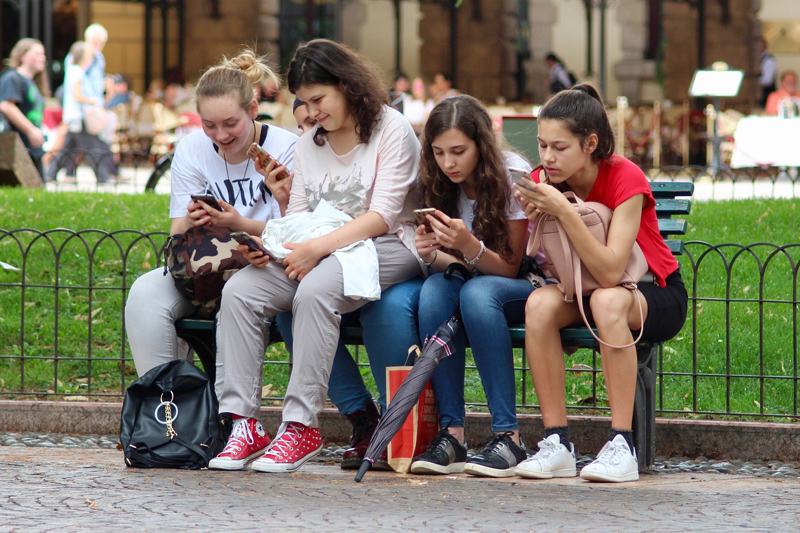 I adored the original Lumines puzzle game for the PSP. How does Lumines 2 compare with the first one, and how much fun is it to play?
First, the basics. In Lumines 2 blocks fall from the sky, just like in Tetris. In this case each block is always 2x2 dots. There are only ever 2 colors. So there are only a few combinations the colors can be in - all the same, in 2 rows, in an L, or kitty-corner. The challenge is to stack them so they form squares of color.
They don't instantly vanish when they do, either. There's a sweeping line that moves left to right and it's only when that line passes over the blocks that they vanish. So you can quickly create stacks of color that get you more points.
As you play, the color theme changes, the block look and feel changes, and the background music changes. Sometimes you have videos playing in the background. So part of the game's enjoyment (or annoyance) is how much you enjoy or dislike a given song. For me, that's part of where Lumines 2 suffers compared with Lumines 1. I just adored the music in the original - but here there are some songs I'm just not fond of. In addition, some of their color combinations are really hard to see.
Still, I find myself getting addicted to the game every time I pick it up. I finish one set and want to start up another.
There's a variety of gameplay options. You can do timed challenges where you're going for the most points. There are puzzles where you try to figure out how to solve a particular problem. There are CPU challenges. You can even edit skins.
But for me, I like simply playing for as long as I can, and going against myself in essence. I get sucked into the gameplay and hours can pass. It puts my mind into a zone. It's a form of meditation and brain focus training!
Highly recommended for puzzle fans. For me, the Lumines games are the main reason I enjoy my PSP. It's really interesting to me that it seems the Lumines series is ONLY available on the PSP. It's so much fun - why wouldn't it be on other platforms?
Rating: 5/5
I purchased this game with my own funds in order to do this review.
Buy Lumines 2 from Amazon.com


Related Articles
Editor's Picks Articles
Top Ten Articles
Previous Features
Site Map



Follow @lisavideogames
Tweet





Content copyright © 2022 by Lisa Shea. All rights reserved.
This content was written by Lisa Shea. If you wish to use this content in any manner, you need written permission. Contact Lisa Shea for details.