Pests and Friends - BASIL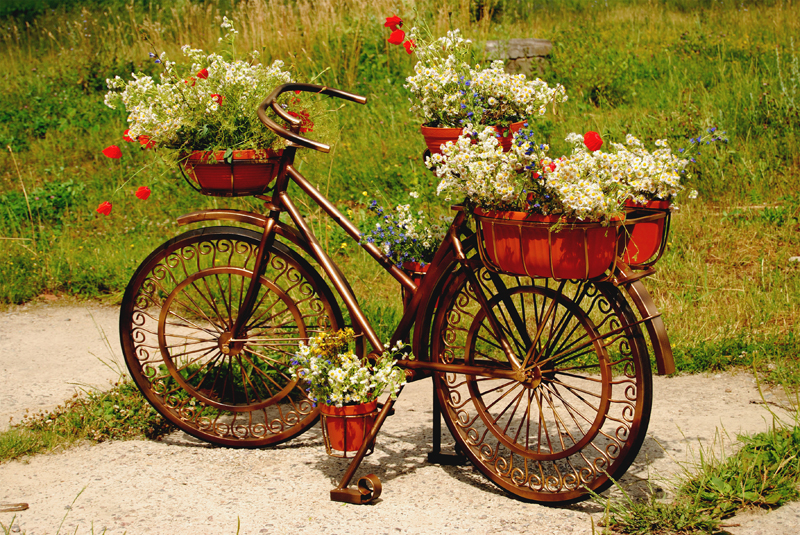 What a pleasure it is to grow your own edibles – especially HERBS which stretch so far in life … what with their gustatory smiles in the food libraries of many nations; beauty masks and treatments; natural pesticides and uses from companion planting and that all besides their medicinal and healing properties. To go through even the most cursory A to Z list of herbs will give anyone such a choice, that together with their cousins of SPICES surely might have offered even Ali Baba a far greater and far more valuable choice of treasure than what he found when he opened Sesame!

So when under attack it really can be a heartbreaking gardening experience when some of your favourites are spoilt and your yields less than possible because of spoiled leaves and stems and roots.

With that introduction it is a funny question to ask but "Why are you growing it?" Yes it is an odd question but think about it. If it is only to eat from your basil plant and make your pestos to freeze and all and all, then an idea might be to keep your plants small and separate rather than grow one big specimen plant for aroma or focus or feature.

I know two gardeners who differ here – one grows just to make pesto etc. so her plants are small and she grows them in planned pots so that she always has a small-leaved and fresh supply whereas the other chap is not much of a cook, but he loves Basil for its look and fragrance but uses very little of it, if any, in the kitchen. This may suggest that the larger your plant the more easily it will invite pests – gardener's logic? Mebbe. Anyway, to start, what checks and balances are there for pests anywhere in your garden?

First go back to your growing basics. Check the placement of your Basil plant/s. They need warmth and sunshine and do not like cold or strong winds or even cool weather (for too long). Turn the pots regularly (if in pots) and watch out for watering - keep Basil's soil moist but not wet or 'sloppy' because of poor drainage, check drainage holes when repotting. I suggest all these checks because herbs can usually dispense with 'their' pests by their own means and aromas and it is when they are weakened somehow that they are more prone to attack, immune systems go down as it were. If you are having a pest problem, I would hope for you that the above covers the reasons and once checked and corrected, you will see your plants growing strong and 'immuneful'.

Next you can plant your basil in 'ugly old' or plain big plastic pots so that when planted in the garden in their pots they can be moved around and turned as needed. Space them nicely too and my choice is not near roses for easy transference of aphids and spider mite etc. Good spacing means about a 2-inch border not touching anything else (except in herb only boxes).

Next use a new bark mulch around the plants which is a good looking and smart way to stop slugs and snails from reaching your stems to suck goodness and weaken them which in turn might invite other bugs and pests.

Next buy in some Ladybirds (lady bugs) from the nursery, they are really friendly and eat aphids and other sap eating things and they are pretty!

Next you can use dishes of strong saltwater or beer (I hear) to stop snails and or slugs (look for that give-away silvery trail easily seen in the moonlight); just handpick them off or up and throw them into the salt water.

Next look out for small black ants (especially around containers). Ants are a sure sign of aphids and mealy bugs. They carry in mealy bugs to your plant because they feed off the sticky residue waste from aphids which suck and weaken your plants and the mealy bugs get a free ride.

Next thin out your basil plants a little so that there is air - not too much so that your basil looks straggly, just thin so that all the centre stems and leaves are not touching. (You will only thin too much once to see what I mean -and there will be lot of pesto fallout here!)

Next plant chillie peppers nearby which will further shield your basil from beetles.

What does the damage look like? If there are holes in the centre of the leaves or little black spots (not like black spot in roses) then this could be beetle damage or caterpillars that lay eggs on the underside of the leaves. Beetles on their way to the cauliflowers and broccoli plants may settle on some basil as second choice so here is where chillie and garlic plants or spray can help. If your leaves are drooping and look as if you are not watering even though you are, then this is likely to be caterpillars and if the stems are weak and the plants falling over (or doing deep bends) then it is likely to be unhappy roots or aphid and mealybug.

Next consider using a systemic organic or natural insecticide. Systemic is not on the leaves but added to the moist-soil plants in watering where the medicine is taken up via the roots and the stems etc. to the leaves. Your nursery will give you good commercial names. Check when (after spraying) or that you can eat the leaves if you use any of these store bought solutions. Always rinse off your produce before eating anyway.

Next snails, sometimes going for other plants like cabbages or lettuce or brussels sprouts may stop off on the way as well ... use strong salt water, beer, or collect them and throw them for any storks living in your area. In S A and on the constant lookout for worms and crickets and similar, we have an Ibis type stork popularly known as a Ha-dee-dah and what a treat these are for them. Not the salted dead ones, but the live ones easily-collected by hand and placed in a birdfeeder patch the birds get used to.

Next look for tiny eggs or little worms under the leaf - soft basil leaves are easy to attack and juicy feast. Squish and spray with natural sprays made from insecticide soaps from your nursery or garden centre. I use a bar soap here sold in SA as blue soap or you can use unscented plain/pure/natural bath soaps like Knights Castille or Dove or Lux flakes. Always rinse your herbs that you intend to use for eating or in fact anything, especially store-bought ones, no matter what they say on the packaging.

Many gardeners prefer the organic route and if you are one then you can also spray weak liquid seaweed on your plants. This deals with aphids, mealy bugs and mites and other 'soft' bodied bugs. Citrus oil sprays and canola-oil-and-pyrethrum mixtures are great for eliminating larger insects like beetles and grasshoppers, but check for the window period you need before harvesting for eating.

Last and certainly not least I have to point out one of those two-sided life arguments one comes across in all sorts of places covering all sorts of topics.

This one has to do with using TOBACCO products in the garden (or anywhere really) I hear lungs don't like the end product of it either! I am one of those lucky people who has given up smoking cigarettes though I do remember the fight it was at the time and I do remember how I used to enjoy my ciggies. See, as a smoker you have a choice, but as a plant you don't.

I rear up like a Ferrari horse at the possible use of tobacco anything in the garden as a natural insecticide, and get annoyed when guests throw cigarette stompies into my garden and containers.

The nicotine is noxious and poisonous and kills everything, not only pests. So all the good bacteria succumb, earthworms move away, soils become more readily impacted and gardens smell - oh yes there is more. Just do a little research yourself (you can start by reading the article already on this site), think a bit and then, being the Piper, well, you play your tune.

But to end on a positive note, why not go to the Container Garden Forum right away and post your favourite use for Basil – for instance, do you have a favourite Pesto recipe mix? A good tomato and basil salad? A basil dip and chippy?

What do you want your container garden to do?


................................................................................

CASUAL VISITOR … and just browsing? Why not sign up to the Container Garden newsletter? It won't matter what space or how many pots you have or even how much time you have to spend in your container garden; what will matter is that you get our reminders and good advice and ideas all in one interesting article.





Related Articles
Editor's Picks Articles
Top Ten Articles
Previous Features
Site Map





Content copyright © 2022 by Lestie Mulholland. All rights reserved.
This content was written by Lestie Mulholland. If you wish to use this content in any manner, you need written permission. Contact Lestie Mulholland for details.