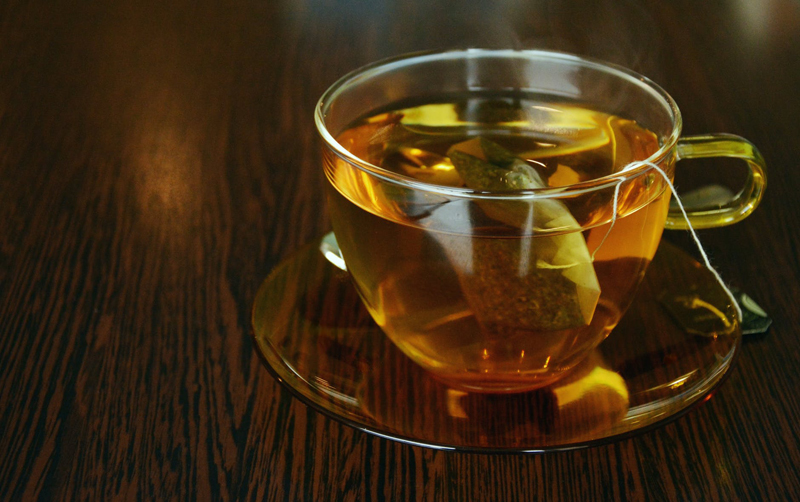 Matcha Tea

Matcha, long known as the staple of the Japanese Tea Ceremony, has come a long way.

Matcha itself first originated in Japan after tea seeds were brought form China. These tea seeds were
then planted in Kyoto. Matcha tea became almost a religious experience. Because Zen Buddhists monks are to have been the ones who had planted those first tea gardens; it has become known synonymously with the Zen monks.

Monks celebrate simplistic beauty. Their rituals and services concentrate on all of the basics of life. They introduced the Matcha tea as part of their daily rituals and celebrations of life as a monk.

In Japanese the word "cha" means tea, and the word "ma" means powder. So, together "macha' literally means powdered tea.

Matcha is slowly gaining exposure and popularity in the United States in recent years. Matcha itself was not popular so much immediately in Japan either. It was costly and had an extreme process method. Matcha was introduced to the Japanese aristocracy after tea gardens were long established by monks and the physicians of the day.

Zen Buddhist monks came home from trek in China and brought home new seedlings. This occurred in the Eisai (1141-1215) era. They then took these new seeds and encouraged all to grow and to cultivate tea gardens. Overall, Matcha tea is some 800 years old.

Matcha tea is claimed by some to be the healthiest drink on the face of this earth or known to man; it could be! Matcha tea has been used as a medicinal tool in Japan as well. There is any number of numerous claims of Matcha tea's power and while there are some, for the most part the claims are true! Hence, the sudden spike in popularity in the United States as mentioned before.

Matcha tea has a huge number of beneficial properties. These properties are natural and seem to be tolerated well with most people. The minimal processing, that is exclusive to Japan, stops the oxidation process of tea. This preserves the freshness and antioxidant counts in the tea itself. Matcha has stronger values than other green teas because one actually consumes the entire tea leaf as opposed to a soaked tea leaf.

Matcha is painstakingly hand plucked. Only the youngest and the tenderest of leaves are chosen. The tea plants are grown in the shade, then inspected, and then only lightly steamed. They are then ground into a fine powder using stone grinders and done by hand!

Some quick benefits of Matcha drinking:

.mental alertness- high levels of L-Theanine (an amino acid) natural calming effect & stress reduction
.metabolic boost-(thermogenics)
.theophylline- caffeine by product found only in tea, with" slow-release" unlike coffee
.antioxidants- about 100 times stronger than vitamin C, 25 times stronger than vitamin E, 70 times stronger than orange juice, and 9 times stronger than beta-carotene found in spinach. ( 1 glass 8 oz. of Matcha is equal to 10 green tea in terms of content!)
.chorophyll- high blood detoxifier
.polyphenol & catechins- cancer fighters
.adaptogenics- support of adrenal glands (lowers cortisol)
.cholesterol- lowers (decreases) the LDL no effect on HDL
.polysaccharides- protects you against insulin spikes
.antimicrobial- helps to prevent colds & flu by providing natural ant-biotics & anti-virals
.fiber rich
.prevents tooth decay
.also found good levels of selenium, zinc, chromium, and magnesium

Matcha tea can be added to any foods as a sprinkle on top. It can be added to smoothies, lattes, cakes, cookies, muffins, and ice cream. It pairs well with most foods in fact!

Here's a real quick recipe to get you started on your Matcha journey:

Matcha Latte

This is a per cup recipe:

You will need:

Saucepan
Spoon
Mug
2 oz. of hot water
1 tsp. to 1 ½ tsp. of Matcha powder
About 3 oz. of milk (milk substitute if one prefers)

Directions:

Step 1. In a saucepan heat water to warm. Pour into mug. (blend well)
Step 2. In saucepan bring milk to warm. Stir. Don Not scorch!
Step 3. Now top milk into mug.
Step 4 Garnish with sprinkles of Matcha powder on top!
Matcha is versatile, it tastes & blends well with white chocolate, vanilla, cinnamon, gingers, dark chocolates, caramels, and chai spices. Experiment and treat friends.

*Do not be fooled by any imitations: Matcha is never brown in color. It is always in a talc type form and is made from Gyokuro and is tencha leaf.



Related Articles
Editor's Picks Articles
Top Ten Articles
Previous Features
Site Map





Content copyright © 2022 by Mary Caliendo. All rights reserved.
This content was written by Mary Caliendo. If you wish to use this content in any manner, you need written permission. Contact Mary Caliendo for details.