African-Americans And God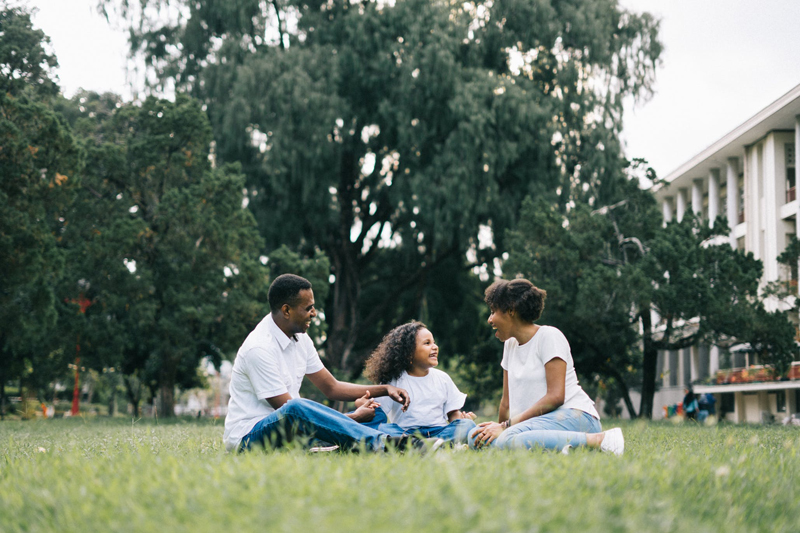 Do you know and understand that it is okay to ask God questions? I believe it is natural for each person to want to understand who God is, and what better way than to just ask Him. There is so much about the Father that we do not understand or have yet to learn, but God is waiting to reveal. The Father wants us to get personal.

Is there a difference between asking God a question or questioning God? I guess it depends on what you mean. I was taught that we should never question God or to ask Him why He allowed something or did something. That, if I did ask or questioned God that I would be committing a grave sin in doing so.

I could never understand that reasoning. In my heart, I always felt it was okay for me to ask God why. I was inquisitive as a child. And I am inquisitive as an adult. I like to know the reasons behind certain things, or why certain things work and others do not. I believe it is a natural part of us to be inquisitive. And to shut that down would seem abnormal to me.

What I have come to understand and realize for myself is this (and you don't have to agree. Everyone comes to their own understanding): God desires for us to ask Him questions. To get personal with Him to seek Him out. God does not mind our questions, because those questions lead to answers. That there is a difference between asking God questions, and questioning God's motives. Or rather, doubting the veracity of God's actions. That's my opinion based upon my walk and relationship with the Father. You may come to another conclusion.

Yet, the underlying fact still remains that God does not stop us from asking questions. To question what we have been taught. To seek out for ourselves the truth. Those questions that arise in us, lead us to a personal and intimate relationship with God.

We have leaders, Pastors, Ministers, Bishops, Priests, etcetera. And we sit under teachings based upon someone else's personal experience and revelation. And that is good. But at some point in our walk, we are to develop our own personal relationship with the Father. At some point in our getting knowledge, we must get understanding. And that is where our intimate and personal time with God comes in.

People can teach us and tell many a things. However, it will never compare to what God wants to reveal to you for Himself. The things that God desires to tell you and open your heart to. The revelations of His word that is revelatory to you and only you. Where you get to know God for yourself, and not just through another person's experience or revelation. When God reveals something to you personally?—it is yours and no one will be able to convince you otherwise. You know for certain, without reservation, what God has said and did. You own it. It is your personal revelation, knowledge, understanding from the Father.

Making it personal with God is vital for the growth and development of our relationship and walk in the Lord. It is vital for our well being. We should come to know God for ourselves. We should ask those questions and seek those answers. Too often we have placed leaders/shepherds on a pedestal. And when they fall we often fall with them, or become disillusioned. But we must understand that they are also human, and are subject to the same vices that we all are.

God is waiting on you. He has the answers to your questions. The answers may not come in the way you were expecting; but they will come. God may not show up in the way you were expecting either; but He will show up. And the only way to recognize Him, is to get personal with Him; to have spent intimate time between you and God developing your personal walk.


You Should Also Read:
A Love Letter From God
Feeding Your Spirit


Related Articles
Editor's Picks Articles
Top Ten Articles
Previous Features
Site Map





Content copyright © 2023 by Ruthe McDonald. All rights reserved.
This content was written by Ruthe McDonald. If you wish to use this content in any manner, you need written permission. Contact Ruthe McDonald for details.