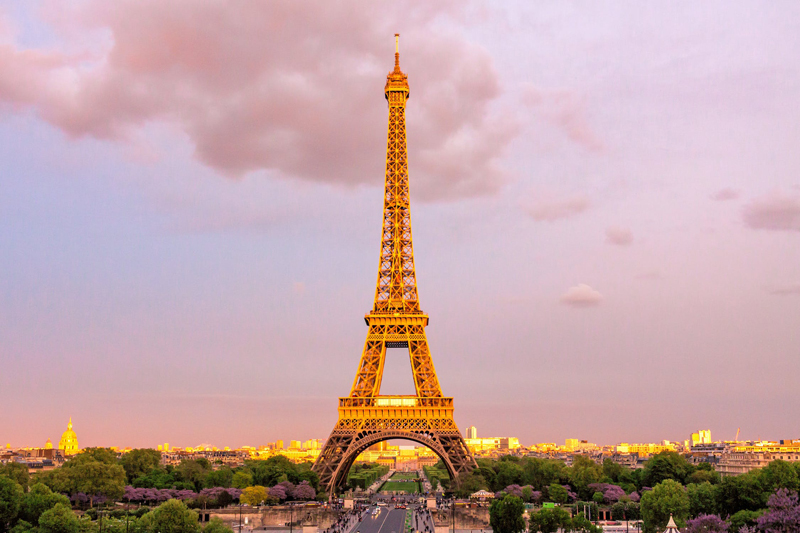 Maybe you're planning a vacation to Paris and you want to fit in. Perhaps you've lived in France for a while and wonder if you really are becoming like them. Check yourself against this top ten list of ways to be French.

Food
For breakfast eat tartines of toasted bread spread with butter and confiture. Don't dirty a plate, collect the crumbs on your tablecloth remembering to shake them out (the window) afterwards.

Eat salad and cheese as the course after dinner. Refer to wine by appellation, the region rather than the grape. It's Bordeaux not cabernet.

Drink thimble sized cups of espresso throughout the day, walk profusely and bring your pooch along to the restaurant when possible.

Lodging
Live in a shoebox apartment with no closets. Keep a window box of geraniums. Sleep on a square shaped pillow.

Speaking
Use phrases like "C'est pas grave," when a dish breaks or somebody steps on your toe in the metro. Respond affirmatively with "ouais," yeah (pronounced way). Begin conversations by discussing the weather. When perturbed purse your lips and expel air like a deflating air mattress.

Travel
Take off in the summer for vacation, time to "ne rien faire," do nothing, by the sea or in the country. Stay for a month. Return to the same location year after year rather than collecting cities or countries like notches in a belt.

Interacting
Kisses aren't just for lovers. Peck them on each cheek of family, friends and acquaintances of the opposite sex upon coming or going, waking or before tucking into bed.

Don't smile at strangers and avoid eye contact when possible on public transportation.

Stereotypes
Buy a daily baguette from the boulangerie. Wear navy and white striped mariner tops, especially when seaside. However, know that the part of the cliché that includes a beret is outdated.

If you're
-young and miserable: chain smoke
-living in Paris: dress in black (grey and navy are also acceptable color schemes)
-an older woman: make confiture
-an older man: own a fishing vest (for urban wearing), manpris (the masculine version of capris), a small man purse, or all of the above.

So, how do you stack up?


Related Articles
Editor's Picks Articles
Top Ten Articles
Previous Features
Site Map





Content copyright © 2022 by Melissa Demiguel. All rights reserved.
This content was written by Melissa Demiguel. If you wish to use this content in any manner, you need written permission. Contact Melissa Demiguel for details.