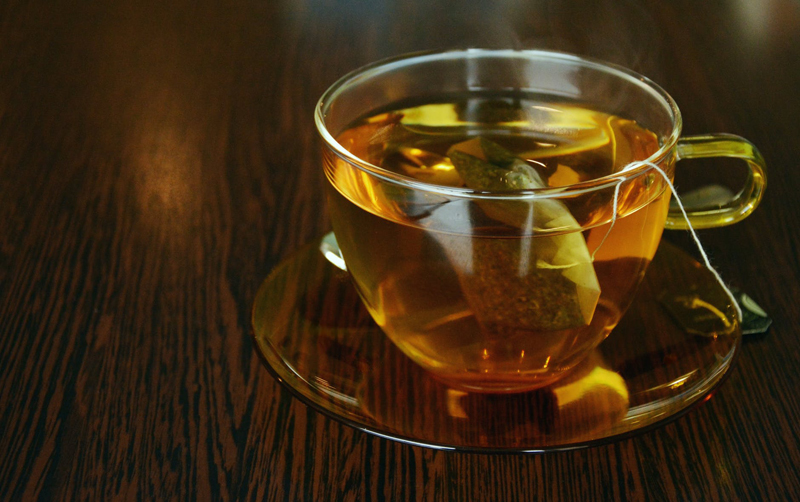 Tea Wreath

I am always looking for new and unique craft items with tea. I came across a very simple and easy craft that when complete can make a wonderful gift to give.

Most people enjoy receiving gifts that are heartfelt, meaningful, and handmade. This particular craft can be made cheaply with things you may already have on hand, or purchased at one of the dollar-type stores, or in reduced carts in the large major craft stores.

The approximate cost of the wreath is perhaps $3.00 to $5.00; using recycled or things from your own supply cabinet and tea caddies, the cost = zero! The result: endless love and praise!

Here's what you'll need:

-Individually wrapped tea bags about 21 or so
-Even number of pinch-type clothespins about 24
-2 lightweight cardboard pieces approximately 12" x 12"
-decorative type papers (such as scrapbooking papers, wrapping paper, contact paper, or left over wall paper pieces ~ something that you love or that may coordinate with the person or place of the wreath you are making it for.
-hot glue gun or crafting glue sticks
-ribbon (which will be used for the hanger at least 24" long)
-scissors
-pencil

Here are the directions:

Step 1: Glue together using the method you have chosen, the lightweight cardboard pieces together. (This will give it some stability but will still be easy to cut)
Using your scissors cut the reinforced cardboard into a circular shape. (Trace around a pizza tin or large dinner plate for the template)

Step 2: Once the circular shape has been cut, an inner circle needs to be cut as well (Trace around a smaller sandwich plate for this template)

Step 3: Now the cardboard looks like a doughnut it is time to cover it with decorative paper. (Tip: lay your decorative paper wrong side up and then place the circular shape down and trace this)

*Always leave about an extra ½ inch around for turning and gluing (and mistakes).

Step 4: Cut notches in the paper up to your trace and then fold line Do this before gluing because this will ensure that the paper is lying flat and that you like the way it looks, and then glue when you are satisfied.

Step 5: Set aside. While the wreath is "drying" decorate your clothes pins. Glue the paper to one side of the clothes pin.

Step 6: Glue clothe pins evenly spaced around the wreath and onto the decorative paper with the mouth of the clothes pin facing outward! (Tip: gluing is made easier by turning the wreath as you glue)

Step 7: Your ribbon is simply now "tied-on" to create a hanger. (I made mine long enough to make a bow at the top)

Step 8: The final step is to pin on the tea bags on each clothes pin!
You are done!

There are many way to change or add to this craft, but please remember that it is on a very lightweight cardboard and if one embellishes the wreath with say tea accessories, may cause it to be too heavy or unstable. Also the weight may shift when the tea bags will be consumed.

This wreath can be tailored to the individual tea likes, or themes. This wreath can be scaled down for a smaller size, but make sure you adjust the amount of tea bags as well. Smaller wreaths can be grouped together in threes for a designer look. The wreaths can be used as hostess gifts, gifts for a sick friend, housewarming, ladies club gifts and party favors.

Clothespin decorations can be made by using ModgePodge to adhere photographs and pictures. Spray paint or paint can be used to just color the clothespins.

Have fun making and presenting your fun Tea Wreath!

Pictures to follow soon.



Related Articles
Editor's Picks Articles
Top Ten Articles
Previous Features
Site Map





Content copyright © 2022 by Mary Caliendo. All rights reserved.
This content was written by Mary Caliendo. If you wish to use this content in any manner, you need written permission. Contact Mary Caliendo for details.