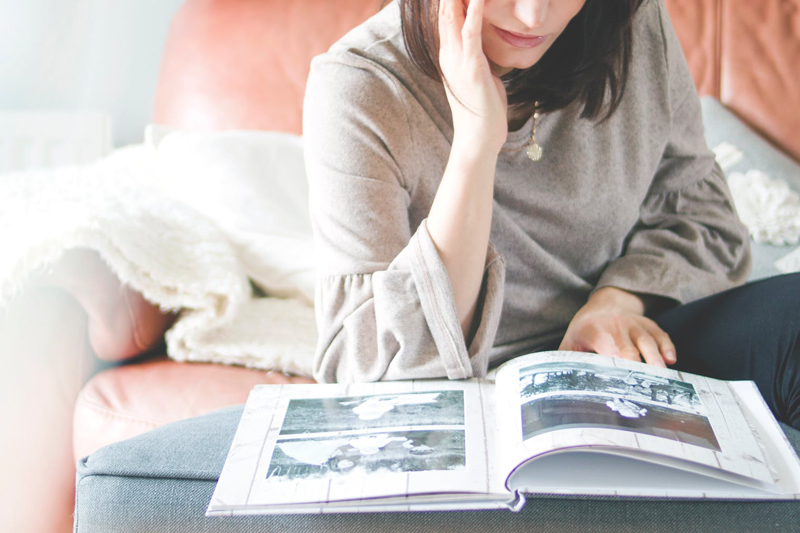 Why Scrapbook?

There are almost as many reasons to scrapbook as there are scrapbookers. They do it to save memories, relax, share photos, as an excuse to buy scrapbook supplies and for many other reasons. Traditionally, scrapbooking is about saving memories and photos. Scrappers find it amazing to be able to share those memories and pass them down to future generations.

Some scrapbookers start out just buying scrapbook supplies. They see the beautiful colors, papers and embellishments and it attracts them to the hobby. Most items are $5 or less and they can get a lot of product on sales and clearance, as scrapbookers crave new products constantly.

Quite often, it is women who scrapbook. And, going back to the days of quilting and quilting bees, a "crop" should be considered a modern "bee." Women get together to craft and relax and share their stories when they scrapbook. And they find it relaxing; the beautiful colors, the textures, the chatting, laughing and eating. It all adds up to a time to express who they are and what they are about.

Another reason to scrapbook is to make gifts. Many scrapbookers will make gift albums for friends and family or even as a donation for a good cause. The albums may be mini. They may be cubes. Or just frames. They come in lots of options.

Anyone who receives a scrapbook as a gift, they are very lucky indeed. Scrapbooking comes from the heart. Scrappers work on their projects with love and time and attention to detail. Don't get this wrong, there are fast and easy ways to scrap, but even then, they are done with love. The projects are meant to be precious.

Scrapbooks are meant to hold memories, the good mostly, but sometimes also the bad and the ugly. They can help document losses or events that might not be our favorite to remember. There can be healing just in creating the art or in sharing it with others.

One last reason to scrapbook is because it is art. Some people don't think it is. Maybe it's not traditional art, but it can be beautiful or not, it can evoke feelings and it can be framed.

These are just a few of the many reasons scrapbookers do what they do. They find It fun to take photos, paper and embellishments and put their heart into making something beautiful of the pieces. They get together at crops and relax and make their art, whether it is saved memories for themselves or shared photos with others.


Related Articles
Editor's Picks Articles
Top Ten Articles
Previous Features
Site Map





Content copyright © 2023 by Kathleen Rensel. All rights reserved.
This content was written by Kathleen Rensel. If you wish to use this content in any manner, you need written permission. Contact Michelle McVaney for details.