Tout est Possible - A New President for France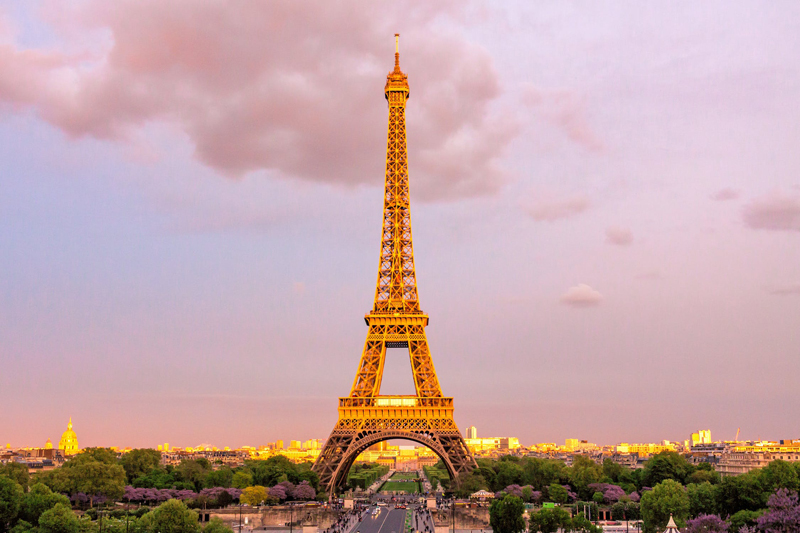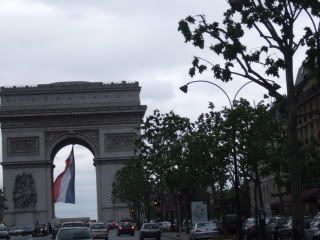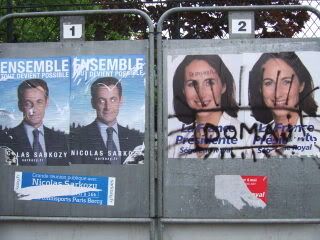 As Nicholas Sarkozy, once deemed the conservative candidate of change, now proudly owning the title president of the French republic, addressed his countrymen, he described what was lying behind his promise "everything is possible." With a focus on national identity, he urged man and woman to give back to France, assigning a greater value to respect, merit, and finally work, which has always come second to life. Linking France to her European partners, Sarkozy spoke of a spirit of unity and fraternity in implementing the necessary change. He included the promise to renew relations with the US, saying, "France will always be by their side when they need her, but that friendship is also accepting the fact that friends can think differently." Eloquent words from a man accused by his opponent in the race, Socialist candidate Ségolène Royal, as an imitator of Bush's phony compassionate conservatism. I don't mind who he imitates as long as he continues to deliver a message I can stand behind.
Identifying France's first fight as one against global warming, he asked that the US align priorities. Playing environmentalist, then preaching a reprisal he continued, "France will be on the side that is oppressed in the world." I think it is dangerous generalise, rather than review conflicts case by case, though we can respect the champion of the underdog.
Before attention was turned to the election, Sarkozy had already made many enemies with his hard-nosed promise to "rid troubled suburbs of delinquent scum." For nearly a year, minority youth burned cars and vandalized cities by night in the name of an upheaval against discrimination from both authorities and employers. He voiced distaste for critics of his severity saying, "I assure you – I do not seek to be the friend of thugs."
Laws have been repealed bowing to protestors, as was the case with a labour law that would have made it easier to hire and fire young workers. Notoriously overly tolerant, I have grown tired of a weak administration making excuses to justify reckless and destructive behaviour from France's youth.
To soften the blow of a recent riot in the Paris train station Gare du Nord, Ms. Royal responded that police had been overly tough on those committing infractions, criticizing Sarkozy's policing policies. Seizing the opportunity to relay a message of strength, he replied, if someone wants to take the train they need to buy a ticket. If they don't want to follow society's rules, they must be prepared to face the consequence of their actions. His message bears resemblance to that of a mother administering punishment, focusing on her child's responsibility for the undesirable outcome.
Though not everyone is a supporter of his new France. Royal drew attention away from her inconsistent program pleading with voters to "turn toward the light" and vowing to save France from his brutality. He "pays homage to all that is dark in human nature," and "France would blow up if he were elected," were among her accusations. He relied condescendingly, "I feel a bit sorry for her." Arguments escalating and ripening like grade school insults, the presidential debate failed to convince me to vote for either candidate, should I have that responsibility.
A portion of the votes Sarkozy garnered were from those who cast their ballot against Royal, not necessarily buying into his ideas of upward mobility and strong work ethic. A father's distaste echoed from the innocent lips of his young son were, "My papa doesn't like that Sarkozy wants him to get up earlier and work more."
His wife Cécilia didn't see herself filling the shoes of being the first lady when interviewed in 1995. "That bores me. I am not politically correct," she admitted. France will not have the two for one bargain that the US got when electing Bill and Hillary Clinton. Though swaying less than ten percent of the votes could have made the difference. Ségolène Royal shares an alliance, though not in marriage, with her partner and father of her four children, Francois Holland. He heads the Socialist party and has not denied that he may run in the 2012 election. From the smile on Ségolène's lips as she addressed the public just after election results were announced, she may not have given her hope to become president non plus.
Following the election, as predicted, there was an upheaval of violence where roughly 700 cars were burned and 80 police were injured. Walls were tagged with the slogan "Sarkozy Fascist." Outside a suburban middle school, the two opponents stared out from a bulletin board, faces displayed side by side like yearbook pictures. Scribed beneath Ms. Royal was the word dommage, a shame, phonetically spelled. It's hard to guess the intention behind this message. Did it imply shame in defeat, or disappointment in election results? Sarkozy's eyes were scratched out leaving a soulless void with a devilish smile.
Bien sur, of course, the White house press secretary announced that they are "looking forward to cooperation with the French" under the leadership of "Sarkozy the American." Of this title, Sarkozy admits he is proud. "I am a man of action, I do what I say and I try to be pragmatic. I share a lot of American vales." France, a nuclear power with the world's sixth largest economy, has a long way to go before harnessing a competitive advantage. Though some are unwilling to sacrifice family and personal interests in the name of change, I do feel that Sarkozy's policies will be advantageous for France.


Related Articles
Editor's Picks Articles
Top Ten Articles
Previous Features
Site Map





Content copyright © 2023 by Melissa Demiguel. All rights reserved.
This content was written by Melissa Demiguel. If you wish to use this content in any manner, you need written permission. Contact Melissa Demiguel for details.