Jesus and Buddha – Practicing Across Traditions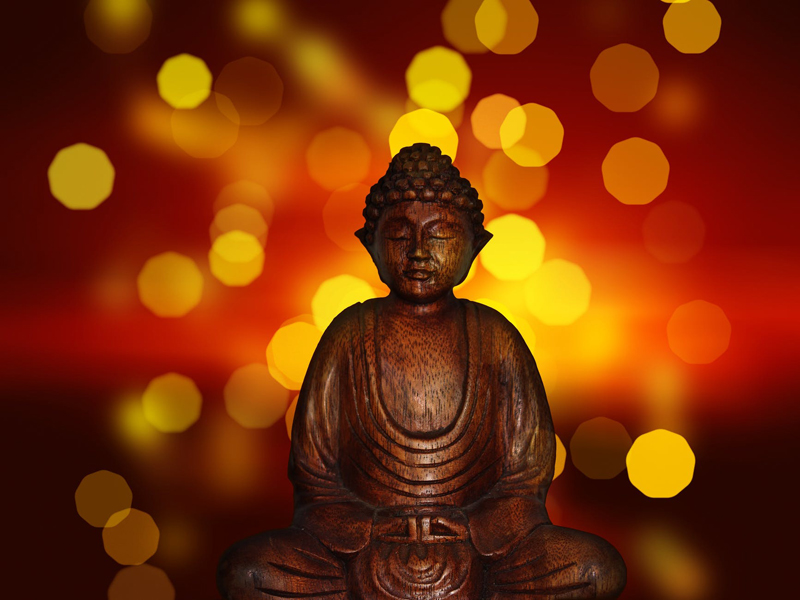 Jesus and Buddha: Practicing Across Traditions
is a 45-minute documentary produced by Old Dog Documentaries Inc. exploring how three spiritual leaders have combined their Christian and Buddhist paths. It consists of sit-down talks with Father Robert Kennedy, a Jesuit priest and Zen teacher in the White Plum lineage of Buddhism, Chung Hyun Kyung, a Professor of Ecumenical Theology and Interfaith Engagement at Union Theological Seminary and a Buddhist Dharma teacher in the Kwan Um School of Zen, and Paul Knitter, the Paul Tillich Professor of Theology, World Religions and Culture at Union Theological Seminary and author of
Without Buddha I Could Not Be A Christian: A Personal Journey of Passing Over and Passing Back.
All three speak eloquently and personally about their own spiritual journies, and the role that both Christianity and Buddhism have played in them. Because they are all teachers, they also reference texts and teachings from both traditions, and offer valuable insight into how a spiritual seeker might approach an interfaith practice. Even more importantly to me, all three radiate a peace and integrity that comes through what they are saying, providing a lovely transmission beyond words - something many spiritual documentaries do not have.
The focus of their discussions are the themes of compassion and emptying of self that both mystic Christianity and Buddhism share. Here is how Father Kennedy puts it:
"The words of Jesus that we must 'die to our very self' — when we first hear that it sounds almost impossible or cruel. It is only later that we realize that it is mercy itself, because the 'self" that we cling to doesn't exist. That's what zen meditation is all about. Yamada Roshi said to me, 'I'm not trying to make you a Buddhist, I am trying to empty you in imitation of your Lord Jesus Christ who emptied himself."
'Emptiness' here is understood in a mystic sense of emptying ourselves of conditioned behaviors, emotions, and ideas that restrict our direct experience of our own mind (in Buddhism) or God as spirit (in Christianity.) Of course there are many differences between the two traditions when they are viewed from the perspective of organized religion; the focus here is on the contemplative side. The Gnostic Gospels, particularly the Gospel of Thomas, are quoted – often considered the most contemplative of Christian writings, while a primary Buddhist reference is Zen.
These Gnostic Gospels, and related writings, are not acknowledged by some mainstream Christian traditions, and so this documentary will not appeal to everyone. The purpose is really to promote the idea of spiritual practice beyond organized religion. Professor Knitter puts it this way:
"The Buddhist has to free himself of his Buddhist self, the Christian has to free himself of his Christian self, to the extent these are constructs of the mind."
Beyond all constructs of the mind, including those created by religion, lies personal experience of reality, or spirit – whatever words one uses for it. Emanating from a pure experience of this is compassion – a true sense of our interconnectivity. Compassionate action in the world is another common theme of Christianity and Buddhism as presented here. Both Buddha and Jesus asked us to consider the suffering in the world, and to act to relieve it from a true place in our heart.
This documentary will appeal to anyone interested in interfaith dialogue, and most particularly to those looking to create a spiritual practice that draws upon both of these traditions.
You can purchase the video here:
Jesus & Buddha – Practicing Across Traditions
You Should Also Read:
Buddhist Views of Jesus
Book and Product Reviews
Buddhist Movies


Related Articles
Editor's Picks Articles
Top Ten Articles
Previous Features
Site Map



Follow @mommymystic
Tweet



Content copyright © 2023 by Lisa Erickson. All rights reserved.
This content was written by Lisa Erickson. If you wish to use this content in any manner, you need written permission. Contact Lisa Erickson for details.