Adobe Illustrator CS2 Live Trace Tool - 2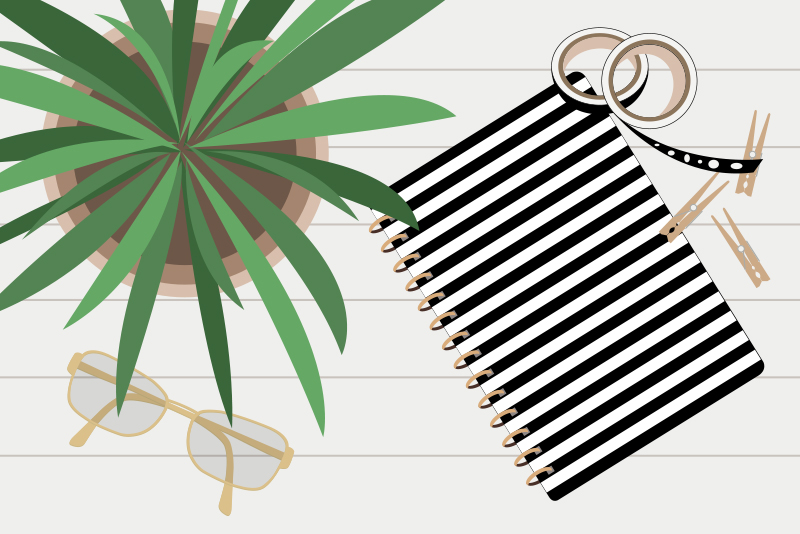 The image should still be selected. Go to the Control Palette and click on the Expand button. You will see the converted image change into individual components which can now be edited. Notice all the blue squares. At this point the black details have the white background. Let's remove this background to make the image ready for production. Deselect the image.


Direct Selection Tool. Use the Direct Selection tool to click on the white background of the image. Not all of the white color is selected. We want to remove all of the white. So click Select, Same, Fill Color from the Menu Bar.


Now that all the white color is selected, click on your Delete or Backspace key on your keyboard. Only the traced details in the image remain.

Now we will create a few more variations for your client. This is easy and can be done within the Tracing Options dialog box. Repeat Steps 1 - 5.


To get our variations, we will use the Threshold Slider to adjust the balance of black and white in our image. A low number, such as 50, will give you thinner lines and less detail. As you can see, at a low number my mouse has thin lines but does not have any hands. On the other end of the scale, a higher number will increase the amount of detail but the lines will become thicker until the image almost disappears in to a solid black blob. By adjusting the Threshold number, you are telling Illustrator to change all the pixels below the Threshold number to white and all pixels higher than the number to black.


Repeat Steps 6 - 9 for each variation.


Adobe Illustrator CS2 Workspace
Copyright 2018 Adobe Systems Incorporated. All rights reserved. Adobe product screen shot(s) reprinted with permission from Adobe Systems Incorporated. Adobe, Photoshop, Photoshop Album, Photoshop Elements, Illustrator, InDesign, GoLive, Acrobat, Cue, Premiere Pro, Premiere Elements, Bridge, After Effects, InCopy, Dreamweaver, Flash, ActionScript, Fireworks, Contribute, Captivate, Flash Catalyst and Flash Paper is/are either [a] registered trademark[s] or a trademark[s] of Adobe Systems Incorporated in the United States and/or other countries.
Back


Related Articles
Editor's Picks Articles
Top Ten Articles
Previous Features
Site Map





Content copyright © 2022 by Diane Cipollo. All rights reserved.
This content was written by Diane Cipollo. If you wish to use this content in any manner, you need written permission. Contact Diane Cipollo for details.