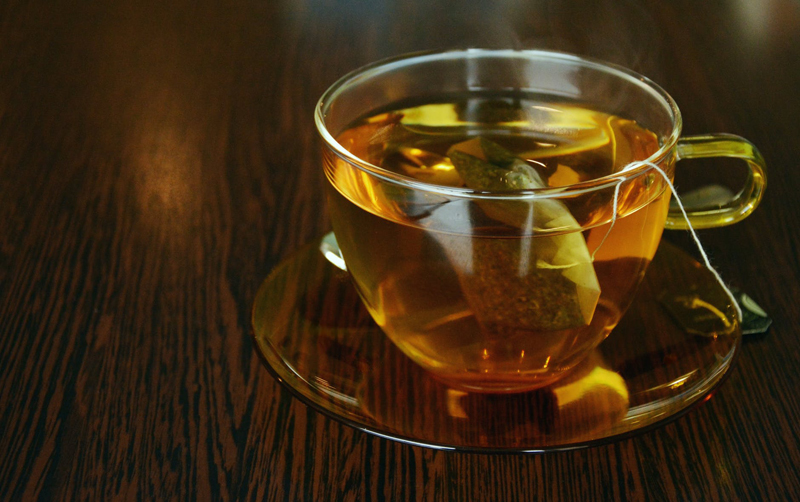 Holiday Liquor Teas

When the weather outside gets truly frightful, and with possible guests arriving, why not make Holiday liquor tea drinks?

What is a toddy? Here's a small bit of history if you will on the hot toddy drink. As we know the hot toddy is a hot drink that involves water, spices,, sugars, and liquor. Believe this or not, along time ago and many "old wives tales" ago it was believed that a toddy of some sort was medicine! A doctor may prescribe a regiment of toddies before bed if a patient had what was thought a common cold or flu!

The true creator or inventor of the hot toddy is not truly known. Each nationality or area has "their own" type and oft lay claim that they were the first.
Here are some versions of examples of hot toddies:

The British style was a toddy that contained whiskey and sugar/honey mixed together with warm milk. In the Midwest United States, toddies were made with ginger ale, lemon/honey and bourbon whiskey for example. It is also widely believed that in the 19th century India added tea to their "Panch" which is punch, which was most likely referring to the toddy. So while one cannot say for sure if it were the old Scottish lads whom created it to keep warm, perhaps you can start your own tea toddies with your family.


Here are three very super easy recipes that can be doubled and tripled if a crowd shows up (that I think would be in a punch bowl then), they're hot, different and all contain alcohol.

Tea pairs well with lots of different foods as well as alcohol. Try these recipes at home and change them up a bit to suit your personal preferences and you may be surprised that you may really enjoy something that you have created.

We'll start with:

Amaretto Tea Toddy


What you will need is fancy (because it's fun) glass glasses that are heat safe.
You'll also need aTea kettle to make tea.
Ingredients:

2 oz. Amaretto liquor
6 oz. of hot tea (brewed and your favorite)
1 ½ oz of whipped cream or cream topping

Directions:

Make your cup of tea~let cool just a bit.
Next, while warm put tea into a tall heat safe glass (this drink's presentation is better in a tall glass)
Now, add the Amaretto But DO NOT stir!
Finally, add whipped topping.
Serve and enjoy.


Tea By The Fire

Needed:
1 oz. dark rum
5 oz. hot black tea
1 lemon wedge
1 cinnamon stick
1 tsp sugar

Directions:
Make cup of black tea~put tea into a heat safe goblet. Now add your rum, and the wedge of lemon. Stir with a cinnamon stick.

*If one likes it sweeter sugar can be added.

Hot Flaming Tea!

If this one doesn't get you~not sure any will wow!

5 shots of Cinnamon schnapps
Favorite sweet tea *(can cheat by buying bottled, or fast food drive-thru sweet tea) if one does not use homemade.
Cinnamon sticks (optional)

Directions:

First, pour the schnapps into glass.
Second, top this with the sweet tea.
Third, stir with a spoon.
Serve with straw, or optional cinnamon stick.

Serve!

Enjoy the warm feeling from the hot & warm tea toddies this winter season!



Related Articles
Editor's Picks Articles
Top Ten Articles
Previous Features
Site Map





Content copyright © 2021 by Mary Caliendo. All rights reserved.
This content was written by Mary Caliendo. If you wish to use this content in any manner, you need written permission. Contact Mary Caliendo for details.