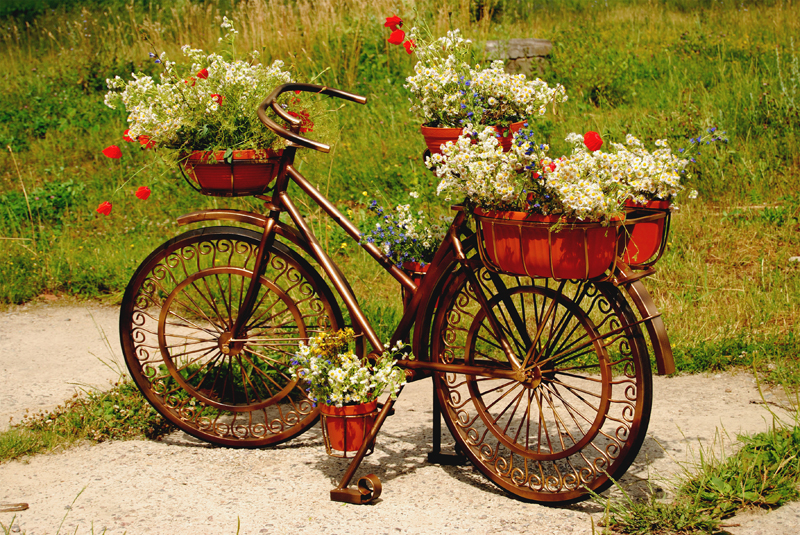 Now here is an exact case why the scientific name of a plant should be used – for the ANISE we're looking at growing in this article is PIMPIMELLA Anisum and not Star Anise (Illicium verum) aka Chinese Star anise. This latter plant is a tree and too big (upwards of 26 feet) for containers. Nah ah, our herby spice is best grown in permanent pots in the garden or on your deck and grows to around 24 inches high. Easy to grow? For sure! Useful? Very! Tasty? – like liquorice. Healthy? – hoo boy!

BACKGROUND:

Native to the eastern Mediterranean, north Africa and western Asia, Anise was already being cultivated as a crop over 4000 years ago in Egypt and various ancient scripts exist noting that these cultures used it variously as a pain reliever and as a digestive comforter baked into little cakes for eating after celebrations (along with caraway and dill). Ready for a 15-course Roman banquet anyone? Make sure you have some aniseed in your toga pockets!

Further, as a spice 'it warms, dries, dissolves, facilitates breathing, provokes urine, eases thirst and dissolves pain.' Other medicinal uses were for asthma, tight chests, spasmodic coughing and to sweeten the breath...in fact, it was traded first as a medicine and only much later used for culinary purposes! I am sure you can imagine … trade would have been brisk and very profitable. It's even mentioned in the Bible where one could pay tithes in anise seeds, but besides this, it was a taxable 'drug' during King Edward 1 (1239 – 1307) reign (he of Braveheart aka Edward Longshanks).

And imagine – today we can grow this wonderful herb and spice on our balconies in containers!

CAUTIONARY:

Do not take Anise or Aniseed in any form if you are pregnant and as always consult your medical professional before starting any home treatment and for any reason.

ABOUT ANISEED:

While the roots and leaves are edible, Aniseed is mainly used for its harvest of seeds; it has a sweet and fragrant bouquet (liquorice - similar to dill and fennel); it grows to around 24 inches high with feathery leaves and dainty lacy white flower heads. The seeds are smallish, sort of look like tiny ribbed peanuts of a different shape, and because they lose flavour quickly it is best to grind them up yourself rather than buy them in a bottle. Still, if the ground spice you can buy 'off the shelf' in the supermarket or shop is fresh, go for it … though bottled spices generally need to be replaced after six months or so anyway.

Roast them first if you choose to chew them, and keep them in an airtight container (glass is best) and out of the light. And finally, always have some in your well-dressed kitchen!

GROWING ANISEED:

* This annual grows straight up, has skinny roots and the lower leaves of the plant are broader and a slightly different shape to those at the top of the plant. The flowers come first, then it goes to seed which are ripe to harvest around a month after the plant 'went into' flower and the seeds change to a grey-green colour. Let them dry on the plant.

Still, for adding to salads, you can harvest the leaves as and when you need them, the top ones are a little sweeter they say. Now that I come to think of it, I have not seen these Anise leaves being sold as they do in packets for Basil, Rosemary, Parely and Sage and so on - I wonder why? Maybe it is because they also lose flavour soon after being picked.

* Best for harvesting is to cut the flower stems and hang them upside down in a dry place. As with other herbs and spices, collect the seeds that drop in this way onto paper (no wind or draughts please!) The smallish seeds are easily threshed and can be stored in a darkened glass jam style bottle for winter use - or why not use an old darkened olive oil bottle.

* It suits USDA zones 4 to 9 and from spring to near end of summer and because the plants do not like to be disturbed, plant the seedlings where they're to grow – that is, get your pots prepared and placed for when those seedlings are in, they are in.

* They like richly-composted, dug over soil, moist and in full sun for most of the day. Choose your pot, round and min around 10 to 12 inches deep, make sure it has drainage holes, fill it with 'good' soil to just off the top and smooth it down with our hands (no clumps).

* Scatter the seeds sparsely in drills, and 'rake' over the soil (I use an ordinary eating fork for this kind of job). Also, use a spray bottle to water at first so that you do not disturb or displace the seeds which are shallow planted and barely covered by your lovely soil.

* Keep the soil warm and moist or your seeds are not likely to germinate. One way to keep the soil warm and just right is to cover the pot with plastic or loose Saran wrap and newspaper and remove this as soon as they have come up. The seedlings will mature quickly in the right conditions, around 2 weeks or so and then they can be transplanted. Just choose two or three of the best unless you are going to grow a few pots – and this is quite possible given their prettiness and uses. If you have a raised bed and more space, they need around a 24 inch surround.

All the parts of the plant are valuable and can be used in various ways both to help ease ailments medicinally and for cooking and baking purposes.

USING ANISEED - You can:

* Make tea with the fresh or dried seeds. Steep them in freshly boiled water for around 5 plus minutes, sweeten with honey if you want to, and then sip for many reasons. These include soothing heartburn (helps a person avoid chemical fizzy tablets tra la!), easing digestion and indigestion, helps stop bloating and flatulance, helps with menstrual pain, helps with heat exhaustion, and helps with general respiratory ailments. Quite a powerful punch it packs for sure!

* Drink a cup of aniseed tea daily which is good for oily skins and even acne. Cooled, you can use the 'tea' as a skin lotion, a wash or spray as it is also a fine skin treatment.

* Use it as a companion plant for vegetables like spinach, lettuce and tomatoes – it will impart lovely flavour to these but more importantly, it is a real deterrent for pests, they do not like the scent of it at all.

* Eat all parts of the plant as both flowers and leaves are edible and give a nice flavour to salads and fruit salads.

* Add the seeds to your cakes and biscuits and rusks. I have seen roasted seeds served in small bowls on a groaning festive tables as a snack for those in the know, and furthermore, roasted, they spice up sandwiches, decorate bread rolls, can be added to fruit juices for some zing and you can make a liqueur that goes oh so well with a strong coffee.

* Mix ground aniseed mixed in stiff mealie-meal or couscous porridge to attract mice to your garden if you have owls in the area. The mice will only say thank you for the aniseed treats though!

As always, remember that organically grown seeds and plants are what you eat, do not use produce from 'side of the road' bushes or any that may have caught chemical sprays meant for other plants in the area. These you just like to look at and enjoy for their fragrance and daintiness. So put some Anise onto your shopping list soon, could be just the lift you need on your balcony and in your small space garden or herb patch.

What do you want your container garden to do?

...............................................................................

CASUAL VISITOR … and just browsing? Why not sign up to the Container Garden newsletter? It won't matter what space or how many pots you have or even how much time you have to spend in your container garden; what will matter is that you get our reminders hot off the press and get good advice and ideas all in one easy read.

Join now, it's easy and your privacy is guaranteed.






Related Articles
Editor's Picks Articles
Top Ten Articles
Previous Features
Site Map





Content copyright © 2023 by Lestie Mulholland. All rights reserved.
This content was written by Lestie Mulholland. If you wish to use this content in any manner, you need written permission. Contact Lestie Mulholland for details.