Physical impact of an implantable hearing solution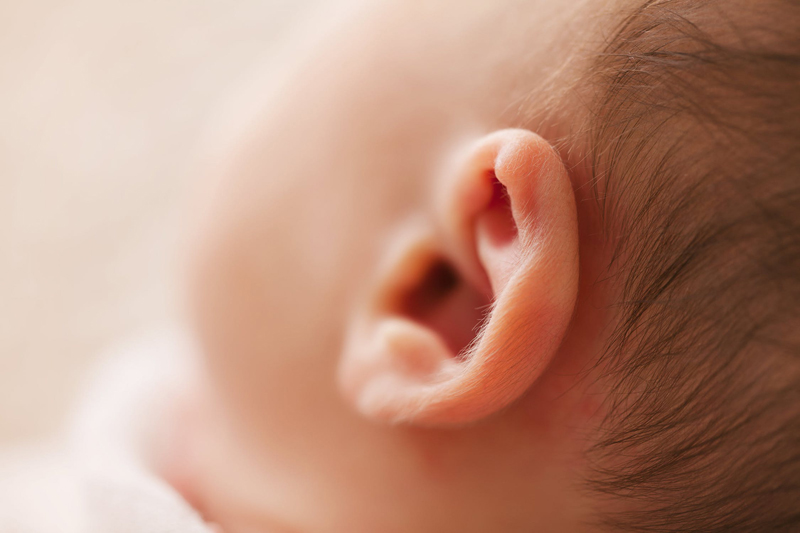 I was recently asked whether someone who has an implantable hearing solution can feel the implanted device particularly when the temperature changes. Since implants have a component of metal (titanium) can you feel it if it's hot or cold? My nephew recently had a jaw reconstruction and as part of this he has a titanium plate in place of some of his bone. One of the first things he told me was that when it was cold he could feel the cold on his skin from the plate. So the question about whether you can feel the same kind of thing with an implantable solution is quite interesting.

When considering an implantable solution such as a Cochlear Implant or Baha many of us fear the physical side. There is the operation of course. However, a Cochlear Implant insertion, while performed under a general anaesthetic, is routine. The recovery is usually quick with the biggest impact being from the anaesthetic rather than any associated pain. The site is usually healed within a couple of weeks and the implant activated between 2 and 6 weeks after the operation.

For a Baha, while I don't have one, I understand the operation and recovery is extremely quick. However, the titanium abutment needs about three months to knit into the skull before the processor can be attached.

So can I feel my implants? My first implant is a 2002 model. While there is a bump under my skin it feels like a bit of bone, doesn't hurt and generally, unless I rub my finger over the site I can't feel the lump. However, should I try to sleep on that side, even after 10 years I do find it uncomfortable. My second implant is the N5 (2010) and it is far thinner than my first implant. Even when I rub my finger over my second implant site, I cannot feel it. I cannot feel it if I am sleeping on.

When attaching my processor coil, there is no pain and I have not noticed any difference if it is cold or hot. However, I do find if it is really hot, say over 35 degrees Celsius, that by the end of the day both my implant sites swell and then can be tender to the touch. This swelling is caused by the pressure of the processor on the implant but is no worse than any swelling I might get on my ears or nose from wearing glasses. Any swelling goes down overnight while I'm not wearing my processor.

There is minimal physical impact from an implantable hearing solution and with better technology and techniques this is improving all the time. The benefit of near normal hearing far outweighs any occasional slight discomfort.



You Should Also Read:
What is a Cochlear Implant
Baha to combat deafness - What is it?
Answering questions about a cochlear implant


Related Articles
Editor's Picks Articles
Top Ten Articles
Previous Features
Site Map





Content copyright © 2022 by Felicity Bleckly. All rights reserved.
This content was written by Felicity Bleckly. If you wish to use this content in any manner, you need written permission. Contact Felicity Bleckly for details.