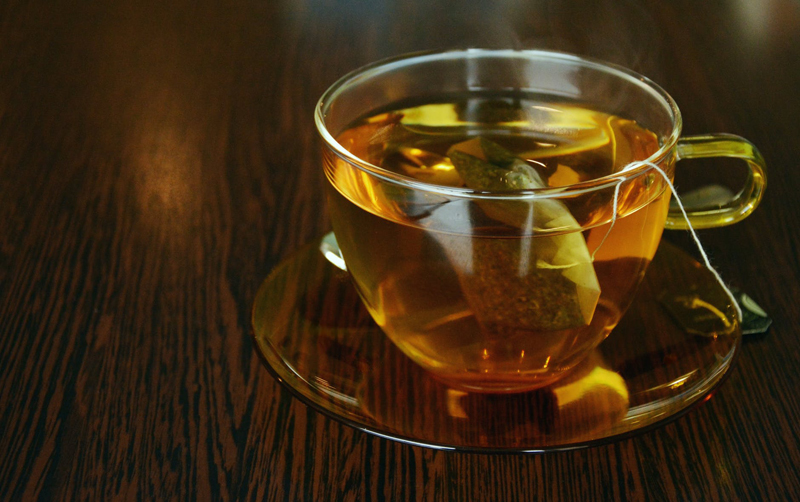 Chocolate and Tea

At this time of year we all want to indulge a bit. Why not mix two very beloved things together for a great treat you can make at home? The very beneficial green/black teas mix very well with chocolate as it turns out! So the two together provides us with a match made in heaven.

The tastes of sweet chocolate and tea mixed provide a sinfully delicious way to get our antioxidants in!

Most of us know by now that science and medicine have been studying the effects of tea and green tea for a while now, but did you also know that chocolate has a lot of the same benefits?

The darker percentage of chocolate that is contained in the chocolate bar is better for you. Always look for at least 59 % or higher to receive benefits of health boosting antioxidant nutrients.

Like tea, chocolate boosts heart health overall, it helps lower the risk of heart disease and studies show it lowers high blood pressure and lowers the LDL cholesterol (the bad cholesterol) because of its blood thinning properties. Chocolate contains chemicals that are called flavonoids and theobromine, which is also in tea. With all the fiber rich properties in both what's not to like!

Here are a couple of recipes that combine all of the best of both worlds:

Chocolate Tea drink

You will need these utensils:
Small saucepan
tea pot
spoon
Serving glasses

You will need these ingredients:

7 tea bags (of your choice I use black tea for this recipe)
Dark Chocolate syrup 4oz. (your choice can be found in the ice cream aisle or in the instant drink sections of a regular food store, one can also make it but it is time intensive)

2 cups of milk (your choice of type those who use whole milk will absorb more calories)

Any type of whipped cream (I use spray can whipped cream)

Chocolate sprinkles (or your choice- gear to specific holiday i.e. Valentine's Day, St. Patrick's Day)

At least 2 c of water

Directions:

1. Boil 2 cups of water then, place your tea bags to steep for about 10 minutes.

2. In saucepan warm milk stir constantly to simmer but don't scorch this.

3. Add to this the black tea and stir.

4. after about 3 minute's time add in the 4 oz. of chocolate syrup. Stir until dissolved and blended.

5. remove from heat and pour into covered tea pot or into serving glasses.

6. Adding the finishing touches by swirling whipped cream and sprinkle with toppers.

Enjoy!

Decadent Matcha Tea Truffles

Utensils needed:

Heavy saucepan
Whisk
Spoon
Mixing bowl
Knife
Cookie sheet/tray
Parchment paper

Ingredients:

6 oz. of dark chocolate (59% of cacao or higher)
1/3 c of heavy cream
3 tbsp. matcha (drinking grade)

Directions:

1. Chop about 4 oz. of chocolate (and put in a bowl set aside)

2. In a heavy saucepan bring heavy cream to a boil (Do Not scorch this)

3. To this add the matcha and stir.

4. Now pour this cream mixture into bowl of mashed chocolate pieces and whisk well until smooth (this mixture you have made is now called a ganache)

5. Let your chocolate ganache cool to room temp. (you cannot work with hot chocolate)

6. When your chocolate/matcha ganache is room temperature, roll into balls place the rolled chocolate onto parchment paper on the tray/cookie sheet.

7. Put your tray into freezer for 15 minutes.

8. Return to the last 2 oz. of dark chocolate warm in a pan just to take gloved finger to smear on the chocolate balls from freezer to roll onto a small plate of matcha or to sprinkle matcha over the tops of the chocolate balls for accent.

*Can package in tiny clear bags & paper candy cups and give as gifts~

Enjoy!



Related Articles
Editor's Picks Articles
Top Ten Articles
Previous Features
Site Map





Content copyright © 2021 by Mary Caliendo. All rights reserved.
This content was written by Mary Caliendo. If you wish to use this content in any manner, you need written permission. Contact Mary Caliendo for details.