Room with a View - New Hampshire's Snowvillage Inn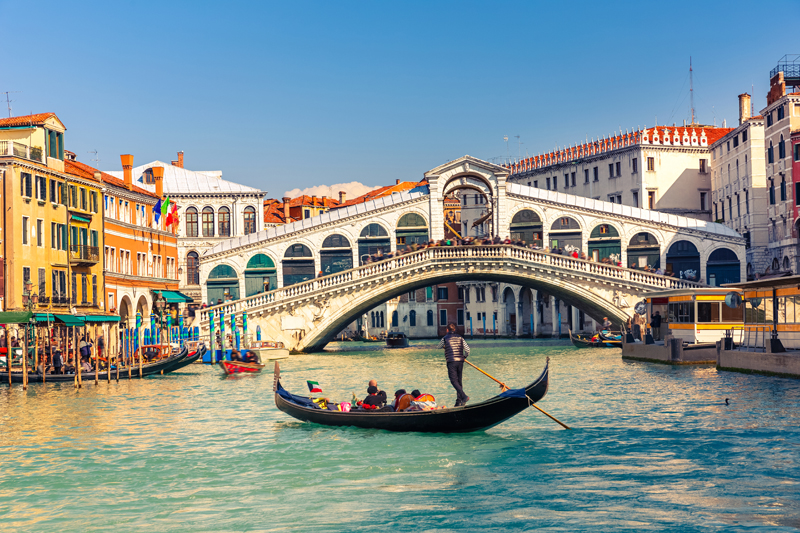 "A Room with a View" was written about a hotel in Florence, overlooking the Arno River as it flows under Ponte Vecchio, the most iconic of all Florentine views. But my favorite room with a view is far from Italy, and the view is a panorama of my own
White Mountains
, in New Hampshire.
We first stayed at Snowvillage Inn more than a decade ago, and awakened to face a wall of windows that looked out across the Presidential Range -- Mt Washington surrounded by almost a dozen other peaks still snow-covered from winter. The white summits rose above a ring of lower mountains, apple green with their first tiny spring leaves.
And in case this whole wall of glass didn't take our breath away, the row of casement-to-casement windows extended on each end to the two side walls, so we could see the forest that framed the view so neatly. All this before we even got out of bed.
High on a Mountainside
What makes the view possible is the setting of Snowvillage Inn, high on the north slope of Foss Mountain, six miles south of Conway. This elevation above the surrounding hills opens up the entire Presidential Range.
Today the view from the Frost Room is the same, but the colors have changed. Mount Washington and its presidential neighbors are again white, fading to shades of blue on their lower slopes, but the lower closer mountains are deep green and white, as are the woods, where dark green pine trees and white birches are highlighted with clumps of white still clinging from last night's snow. The scene is saved from monochrome by the intense blue sky -- skiers call this a blue bird day, and already Tim and I were thinking of the views from the top of Cranmore Mountain's chairlift.
My knee still stiff from a fall a couple of weeks ago, I savored the view a little longer than I might have if I'd been joining him on the slopes. But even on this blue bird morning, he agreed that breakfast at Snowvillage Inn is worth lingering over.
Beautiful Breakfasts
Inn keepers Jan and Kevin don't miss any details, and instead of a cup of tepid water and a selection of teabags, Jan brought me a full-sized China pot filled with already steeped Earl Gray, Tim's coffee was rich and aromatic. Kevin's fresh-from-the-oven banana nut muffins were the lightest muffins I've ever tasted: "Made with love" Jen laughed. "That keeps them light!"
My entrée of whole-wheat toast with over-easy eggs cooked into a heart-shaped cut-out in the center was delicious, the eggs exactly as I'd requested. Tim's French toast was served with thick NH maple syrup. On subsequent mornings we savored herbed scrambled eggs, pancakes bursting with wild blueberries and poached eggs on a bed of avocadoes.
Places to Relax
As Tim geared up for a day on the slopes, I had only an occasional pang of regret that I wouldn't be sharing the fun. I was already contemplating how I would spend my day, between a comfy perch on the long cushy sofa in our large room with the mountains spread out before me -- as inspiring a view for writing as I could find anywhere -- and curled up (well, one leg curled up, at least) with a good book in front of the fireplace downstairs in the inn's supremely comfortable sitting room.
Plenty of reading material tempted me away from my laptop. In our room were at least three books that beckoned, all current hard-cover books. Not the dog-eared dregs of used-book sales that fill the shelves of most country inns, these are books chosen to enlighten and amuse, maybe even inspire guests. Could I finish Matthew Pearl's "The Last Dickens" in a three-night stay, I wondered. If not, surely they would let me borrow it on the promise of mailing it right back.
In-Room Luxuries
Our room was large enough to easily accommodate the king-sized bed -- whose abundance of large pillows and feather-soft throw tempted me to stretch my knee out on its inviting surface and read -- and a spacious sitting area where the long sofa faced the panorama outside. Behind the sofa was a desk, set in a window alcove where I could have worked overlooking the woods, with snow still falling in great clumps from the trees.
Colors of the room's décor segued smoothly into the winter view -- soft blues, muted greens and cream with touches of bronze and chocolate brown almost mirrored the shades of the sky, snow and tree-clad mountains. Original watercolor paintings of local scenes brought even more outside into the room.
Here and throughout the property, everything appeared to have been freshly repainted, reupholstered or replaced. The inn was spotless and inviting, and every single one of the new Venetian blinds on our 12 view-facing windows worked without a hitch, disappearing behind a valance to expose the view and dropping handily at night so as not to expose us.
Our room had individual temperature control, a Kurig coffee maker and mini frig, along with spacious bedside tables with good reading lights. Our double-sized shower had bath amenities that included handmade lavender soap.
Snowbound in Snowville?
The third of our three-day stay, a wi-fi peek at the weather forecast told me, was supposed to bring another snow storm. What if, I wondered, it was another big one and we were snowbound here? Not a bad prospect. The inn's menu had enough options to last a lot more than three nights without repeating, plus there were the nightly specials. And what better place to be snowbound than on a mountainside in a village called Snowville?
Snowvillage Inn
is in Snowville, New Hampshire; tel 603-447-2818
You Should Also Read:
Purity Spring Resort, NH
Christmas Farm Inn, NH
Notchland Inn, NH


Related Articles
Editor's Picks Articles
Top Ten Articles
Previous Features
Site Map





Content copyright © 2023 by Barbara Radcliffe Rogers. All rights reserved.
This content was written by Barbara Radcliffe Rogers. If you wish to use this content in any manner, you need written permission. Contact Barbara Radcliffe Rogers for details.