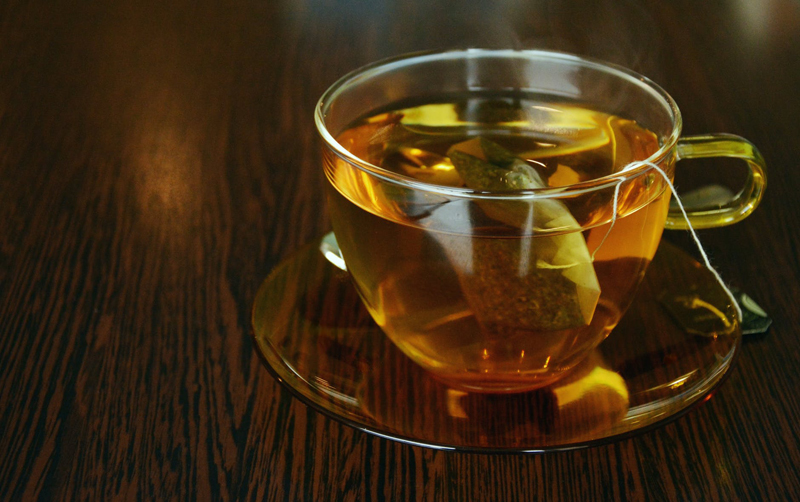 Turkish Tea

Turkish tea is a type of tea that is popular in most of the Turkish speaking countries. It may also go under the name of Cay (which is pronounced like Chai).

Turkish tea is a camellia sinensis black tea. It is usually drunk with no additives such as milk, cream, syrups, honey or lemon. It is however, common that Turkish tea is served with 2 sugar cubes.

Turkish tea becomes "Turkish" when the black tea is derived from tea grown in the eastern Black Sea region. Most tea plantations center around what is known as Black Sea Region and in the town of Rize. In this area the climate is quite mild with a great amount of precipitation and the soil is also considered very fertile as well.

The way that Turkish tea is made is different than that of the traditional kettle. In Turkish tea there are two kettles~ one "stacked" upon the other and the one that sits on top is smaller than that of the other. This process closely resembles that of a Russian Samovar. The Turkish name for this tea kettle is called Caydanlik. The lower level has water in it and it is brought to a rolling boil, then some of this water is then put into the top kettle. There is several heaping tablespoons of loose leaf tea is waiting for the water to be comingled with it. Then the tea will steep. It is left to steep for a longer time in order to obtain stronger tea. All the while the smaller kettle remains on top of the larger kettle (it remains very hot) effectively continuously heating the smaller kettle.

Tea plays a predominate part in that of Turkish culture. Tea is served in all households in one fashion or another. It is served in shops, and in what is known as kiraathane (a men's only social club).

Tea in Turkey is associated with being hospitable. It is a sign of friendship. Tea in Turkey is served anytime; before or after dinners. Tea in Turkey has an interesting past. While tea is widely popular it only really established itself in the 20th century. Tea was offered as an alternative to coffee. Coffee in many parts of the world and in Turkey was expensive because of the effects of World War I and the Ottoman Empire.

Tea became an easily obtained product here because it was a sustainable natural resource. In 1965 tea became popular in the households of the Turkish and by 1984 the tea monopoly was lifted. As of 2004, Turkey produced about 6-6.5% of the world's tea production. And Turkey had the highest per capita tea consumption in the world, 2.5 kg per person with a second going to the United Kingdom with 2.1 kg per person.

Turkish tea is served in glasses, sometimes shaped like a tulip. Many hold the glasses by the rims as it is served piping hot and one often burns their fingertips! Beet sugar that is pressed into cubes called kesme is what is used to sugar the Turkish tea. When serving guests tea, the question should always be asked; would you like Koyu (means dark which is strong) or acik (means light which is weaker). If one forgets to ask, it is considered a direct insult to be served the "wrong" tea! Also a good hostess will also provide individual bowls that contain the sugar cubes thus giving the guest the option to choose sugar or not.

Tisanes are available in Turkey but are only recognized for medicinal reasons and are normally not available in shops; it is for personal home use.

Currently, tourists can obtain what is known as Apple Tea or ElmaCay. This is an alternative to drinking Turkish tea. Apple tea is sweet but slightly tart and caffeine free.

If you ever visit, try Turkish tea for the friendship and hospitality of it!



Related Articles
Editor's Picks Articles
Top Ten Articles
Previous Features
Site Map





Content copyright © 2022 by Mary Caliendo. All rights reserved.
This content was written by Mary Caliendo. If you wish to use this content in any manner, you need written permission. Contact Mary Caliendo for details.