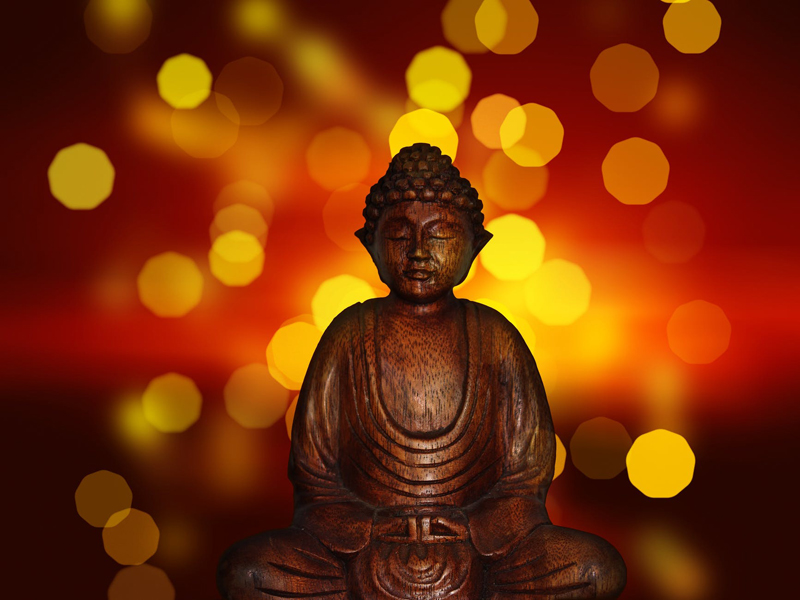 A Guide to Zen: Lessons from a Modern Master
by Katsuki Sekida is a condensed version of his much larger
Zen Training
, and was designed by editor Marc Allen to be more approachable and accessible. Sekida was a 20th century layperson Zen teacher, who taught English in Japan for many years while a student of Zen, followed by teaching Zen himself at the Maui Zendo in the late 1960s (where Allen met him), and then in London in the early 1970s. A student and teacher of Rinzai Zen, both
Zen Training
and Sekida�s other book
Two Zen Classics
are considered to be masterworks of Zen.
The first part of
A Guide to Zen
lays out the foundation for the practice of zazen, formal Zen sitting meditation. The quote Allen selects for the start of the first chapter really sums up the approach and tone that Sekida brings to it:
�Zen is not, in my view, philosophy or mysticism. It is simply a practice of readjustment of nervous activity. That is, it restores the distorted nervous system to its normal functioning.�
Sekida lays out the foundation for zazen as a �training of body and mind�, focused on correct posture and breathing. He emphasizes that while our initial impulse to meditate may be part of a philosophical search for the meaning of life or a way out of suffering, our pathway to understanding lies in daily correct practice of zazen. He compares this to climbing a mountain � while our initial desire to do so may arise from an appreciation for the beauty of the mountains, once we are on the mountain, the path to the top is step by step, looking �down at our feet.�
In the early chapters, Sekida outlines in clear, concise, technical detail the correct posture and breathing for zazen, as well as defining terms like tanden, samadhi, satori, and kensho (a glossary is also included at the end of the book.) He discusses levels of consciousness and �conditions of mind�, the difference between sensation and perception and how this relates to zazen, �decentralization� of the mind as we begin to dislodge our natural egocentricity, and more. I particularly appreciated his discussion of the difference between �positive� and �absolute� samadhi, which lays the groundwork for his commentary on the Zen artistic classic �In Search of the Missing Ox�, which comprises the last part of the book.
Sekida�s technical approach to zazen may be overwhelming for some beginners, but those looking for a no-nonsense, comprehensive, non-religious approach to Zen will appreciate it. Anyone who wants to move beyond the general beginner instructions to �focus on your breath� or �be in the moment� of many contemporary �Zen-light� books, will appreciate the depth and detail offered here. And while technical, this book is still true to Zen�s emphasis on poetic transmission - Sekida often quotes koan stories or poetry as examples, and his own clear mind shines through.
For me, the real tour de force of the book comes in the latter half, with Sekida�s commentary on �In Search of the Missing Ox� � a set of 10 classic pictures depicting a Zen parable of the spiritual journey (third picture is shown to the right.) Sekida�s insight here is profound and refined, and will be appreciated by any seeker from any tradition. While I had viewed these pictures and read of this parable before, I had never understood it in such terms, and expect it is something I will re-read again and again over time.
This is a beautiful, condensed version of a classic, and any student of Zen should consider adding it to her library for continual study and revelation.
You Should Also Read:
Book and Product Reviews
Zen Koans
Zen Haiku


Related Articles
Editor's Picks Articles
Top Ten Articles
Previous Features
Site Map



Follow @mommymystic
Tweet



Content copyright © 2023 by Lisa Erickson. All rights reserved.
This content was written by Lisa Erickson. If you wish to use this content in any manner, you need written permission. Contact Lisa Erickson for details.