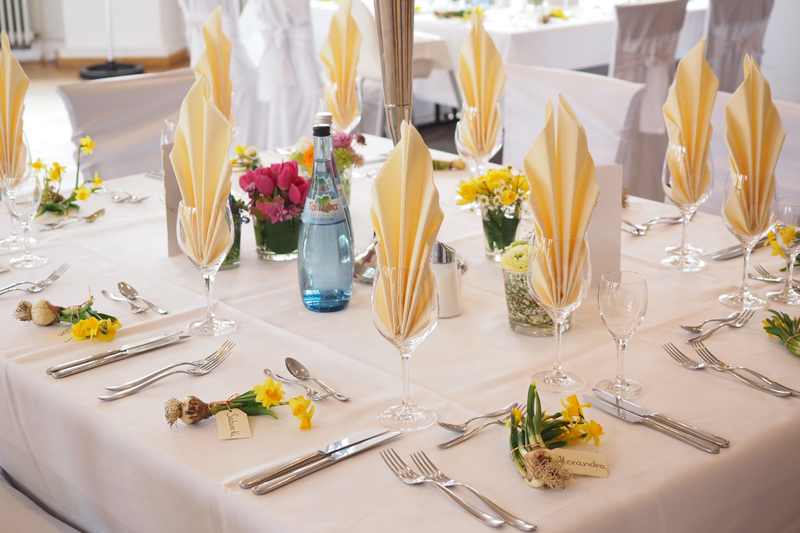 The day of the baby shower is quickly approaching. You have configured the guest list, worked with the expectant parents and sent out invitations. As long as you plan the big day well in advance, you will pull off this exciting event off with a minimum of effort and sweat but a maximum of fun and enjoyable memories.

Prior to the day of, party items should have already been ordered, purchased and in your possession. It's easier to have all you need at your disposal the day of. No one likes to race around picking stuff up when there's a house awaiting the arrival of guests. Making sure the party items are in your home by the night before will give you extra time to put finishing touches on your hard work. Here is a list of party items you will need:

Cake: one that looks baby-ish, rather than screaming bachelorette party
Decorations: these don't have to be fancy. One bouquet of flowers and/or some balloons will set a festive tone
Food and drink: as stated in the earlier articles, what everyone eats and drinks is dependent on the time of day the shower is thrown
Games: these are a baby shower staple. While some think they are lame, there are many expectant moms who have waited their entire lives to get to play name, safety pin and diaper games.
Any other special requests of the mom-to-be or close friends who know exactly what the guest of honor would love

Now you have the necessary items and can plan for the day of the shower. First and foremost make sure your place will be clean. Sometimes this takes more than just the morning of the shower or even the day before. Your floor needs to be swept or vacuumed, horizontal surfaces dusted and bathroom clean and well-stocked for many women in one place.

Next, set aside areas for the gifts and cake. As guests arrive, allow them to set their gifts down right away. Sometimes a memory book can be placed on this space for guests to write down thoughts and well-wishes. If the memory book is in the entryway, however, guests can get backed up waiting their turn. The book can go in the living room where everyone will be gathering after they arrive. Consider where guests will put coats, purses and other belongings. The cake table can also house any food and drink the guests might want to consume. Decisions on the gift area, memory book area, cake and food spot and any other decoration, etc involve the flow of guests. If everyone is going to be stuck in the entry with gifts and food but no one is gathered in the living room and/or dining room, you might want to spread out your areas.

Finally the order of the games is easier decided in advance. Most expectant moms have trouble deciding what shoes to wear. If you ask them the day of the shower which game she wants to play, tears of indecisive frustration are just as likely to flow as a decision. You are the host. You can make decisions like this.

It goes without saying that putting on a baby shower can be hard work. Once you host one, you will always appreciate those who host others. You know how hard they worked to make a day special for someone. It's perfectly OK to request the aid of friends and family. Their assistance can ease your load of work and your pocketbook. Regardless of who pulls off the party, however, the expectant parents will always remember and appreciate all you did for them and their new little bundle of joy.
You Should Also Read:
The Baby Shower Day


Related Articles
Editor's Picks Articles
Top Ten Articles
Previous Features
Site Map





Content copyright © 2022 by Lisa Plancich. All rights reserved.
This content was written by Lisa Plancich. If you wish to use this content in any manner, you need written permission. Contact Lisa Plancich for details.