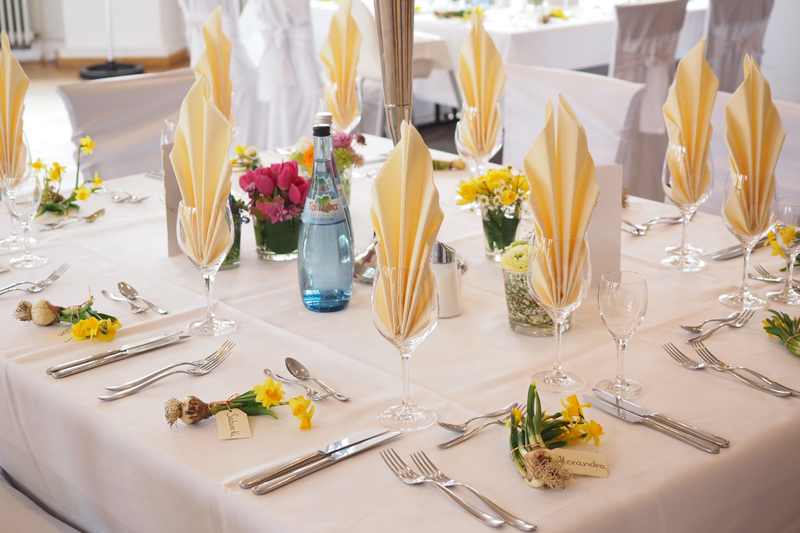 Anyone who has thrown a couple of parties at their home has encountered the guest who is having so much fun they just don't want to leave. Of course there are many parties where so much fun is going on, you as the host are having a blast, your guests are enjoying themselves, and you have no intention of telling anyone that it's time to go. This is an article that targets someone who wanted their party to be over at a certain time and wants people to exit pronto. While some hosts will just tell their guests or guest to go home, others find themselves too timid to tell anyone to leave. So what do you do with a guest that won't leave?

First and foremost there is the not-so-subtle option. My dear friend Liz has perfected the "get out of my home. It's time for you to leave" approach. Although she does not actually tell her guests to "get out," she does make it very clear that the party has ended, that she is going to bed and that you are not welcome to stay while she sleeps. On every occasion that Liz has given her guests the boot, the party is, indeed, over. The food is consumed. Everyone has reached their limit of drinks and impending intoxication. The hour is late. And the party is truly winding down. What I love is she will simply say something like, "OK everyone, that's the end of the party. Thanks for coming. It was a great time. It's time to go." While she isn't rude, Liz is forceful in her wishes and amazingly enough everyone exits her premises in a happy and orderly manner.

Another option is the "oh my, look at the time" option. If you have yawned a number of times, stretched and commented that "wow, the sun will be up soon" and you still have lingering guests, your power of persuasion needs a little kick. If you aren't going to pull a Liz and tell everyone to leave, decide to put your guests to work. Start moving glasses and dishes to the kitchen and ask your remnant of guests to do the same. The prospect of having to work will clear out many stragglers. If, after your kitchen is clean, and there are still hangers-on, simply go to where the coats are. Grab the coats, begin handing them out and thank them for coming. Without telling your guests to leave, you have essentially made it clear that staying any longer is not an option.

When guests don't want to go take it as a compliment. Sometimes, however, even a compliment needs to be called out for what it really is. It's OK to smile at your guest, tell them you are very glad they came but that you are tired, busy tomorrow, etc., and it's time to go. You aren't being rude. You are being honest in a very polite way. You are also doing your guest a favor by not allowing them to be rude to you. If they were to outstay their welcome, that would be burdensome for you and therefore rude on their part. In every case honesty is the best policy.



Related Articles
Editor's Picks Articles
Top Ten Articles
Previous Features
Site Map





Content copyright © 2023 by Lisa Plancich. All rights reserved.
This content was written by Lisa Plancich. If you wish to use this content in any manner, you need written permission. Contact Lisa Plancich for details.