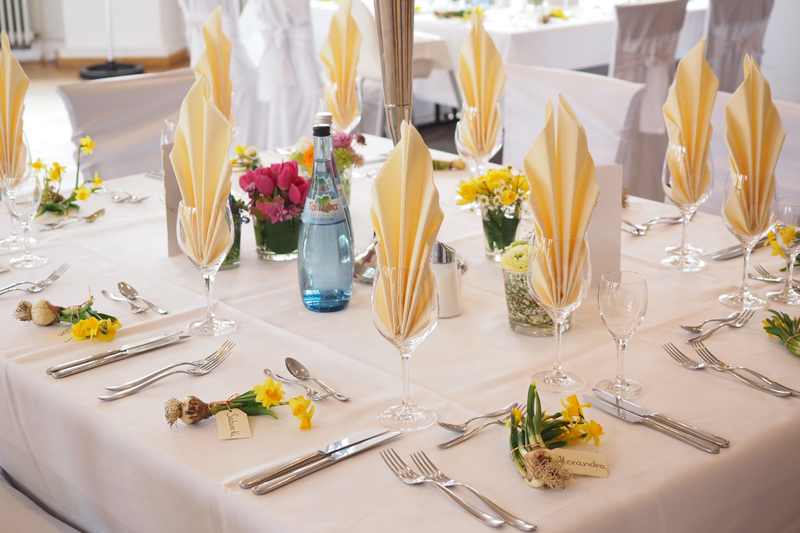 Whether you are an executive in an office or work around them, your wardrobe has certain expectations. Most employee handbooks will give specific examples of what to wear and what is considered acceptable. But what happens when the weather warms up and your suit makes you wilt? Do you reach for that cute sundress and sandals? Would your boss and/or co-workers balk upon your entrance when you opt out of wearing tights? Hose? Covering your arms?

When attire is expected to be formal business clothing, you need to dress accordingly. As spring establishes its presence and summer comes upon us though, everyone prefers to opt for lighter, casual dressing to combat the heat. While this is understandable, situational appropriateness and office expectations always need to take priority over warm-weather allowances.

Start off by always being prepared to be over dressed rather than under dressed. A sleeveless top or dress may be more comfortable but walking into a meeting with exposed arms can sometimes push the employee handbook's boundaries. If you opt for short sleeves, always have a blazer or knit at the ready. This way, in case you need to de-casual your attire or the air conditioning gets to you, relief will come and you'll look professional also.

Next, consider your body strengths and weaknesses. Do you hate your upper arms? Then wear something to cover them if you feel they might be too meaty for that sleeveless top. When you look at your knees do you see knobs, blotches and less than perfect, perhaps hairy, legs? Keep your skirts/dresses longer or wear tights to hide little imperfections.

Remember, constricting clothes will make you warmer. Watch out for belts, tight waistlines, tight bust lines. The sweat will pour more easily and you won't feel cooler or more comfortable, just wet.

How about open toed shoes or sandals? Company policy needs to be considered first, then you need to decide on the appropriateness of the shoe. If the shoes are better suited after eight in the evening, don't wear them in the office. Period. If your toes are not polished or your calluses are thick, your feet need to be confined to a shoe that covers those areas.

All of these guidelines can just as easily work for men in the office also. While a sundress won't be considered for a male office worker, the decision on wearing short sleeves, casual slacks, no tie and sandals needs to be matched to the office expectations. If those clothing items prove to be acceptable, it's up to you to consider what you and your co-workers will feel most comfortable with.


Related Articles
Editor's Picks Articles
Top Ten Articles
Previous Features
Site Map





Content copyright © 2023 by Lisa Plancich. All rights reserved.
This content was written by Lisa Plancich. If you wish to use this content in any manner, you need written permission. Contact Lisa Plancich for details.